Sweet Bonanza
A special slot game for those with a sweet tooth: Sweet Bonanza. You will be transported to the priceless realm of sugar by another invention from Pragmatic Play. It stands apart from the competition because of the win-all-the-time gaming rule. Sweet Bonanza is a 6-reel, win-all-ways slot machine with lots of candy and fresh fruit to enjoy.
About the Game Sweet Bonanza
Sweet Bonanza, a June 2019 release from renowned developer Pragmatic Play, has quickly become a popular casino game in India. One of India's most entertaining online casino slots has a tonne of special features to look forward to, attractive symbols, and intriguing soundtracks.
The Tumble feature, based on the game's basic gameplay, causes winning combos to start a chain reaction in which winning symbols are taken out and replaced with new ones, allowing you to win repeatedly. Although it has been available for a while, this particular game engine has become more and more known in recent years since it allows players to interact with the slot in a way that more closely resembles cross-platform video games.
While Sweet Bonanza cannot be accused of boosting blood sugar levels, the tremendous potential on offer—which may amount to up to 21,100 times your bonus wager—might cause some blood pressure increases. Just kidding!
The Free Spins bonus is essentially the only feature of the medium to high variance slot game Sweet Bonanza. You must simultaneously hit 4, 5, or 6 lollipops scatter symbols to activate it; doing so will award you with 2, 4, or 80 times your wager and 10 more spins.
Visually, it is a little cluttered and disorganized, and the gameplay is first a little difficult to understand because winning combos do not necessarily require connecting symbols from reel to reel. But you quickly grow used to it.
The bonus is the main goal of the base game, and there is not much else to aim for. But when you do, you will genuinely feel like a kid in a candy store. When a huge multiplier sugar bomb hits the reels, you first have to wait for the Tumble feature to finish, praying for it to grow as big as possible because you know it will receive the multiplier treatment. This feature is designed in a way that provides a lot of excitement.
Want to play the game in Demo mode? Visit LuckyNiki now!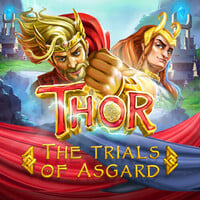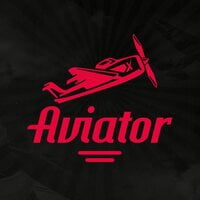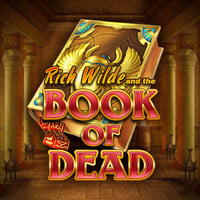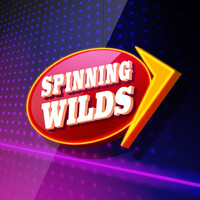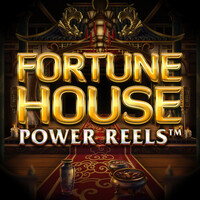 Fortune House Power Reels
Red Tiger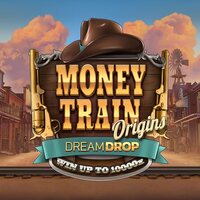 Money Train Origins Dream Drop
Relax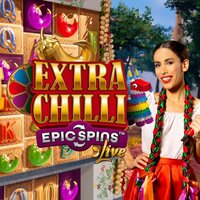 Extra Chilli Epic Spins
Evolution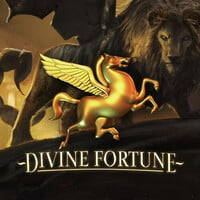 Excellent and eye-catching Design
To begin with, the Sweet Bonanza slot play's design is vibrant, making your twists more enjoyable. Many people will be reminded of a music video's aesthetics because of its happy soundtrack.
The images are easily recognized. Everything is flooded with a really intriguing variety of fruits and sweets. Bananas, grapes, and apples are the least valuable fruits and vegetables.
The basic sign is the red heart, but the more potent candies are green, purple, and blue. With the latter, you can win rewards worth 10 times your wager if you get 8 or 9, 25 times if you get 10 or 11, and 50 times if you get all 12.
Additionally, you can use a mobile device to play Sweet Bonanza slots.
You can use the features of this online slot machine anytime you want and wherever you are because Pragmatic Play has adjusted it to work on all types of tablets and phones.
Demo version of Sweet Bonanza:
We enjoyed and loved that players did not have to start playing the Sweet Bonanza slot machine for real money immediately. You can play this thrilling slot game in demo mode when you first decide to try it out. So, when you do decide to play Sweet Bonanza for real money, you will know exactly what to expect based on your free rounds in demo mode. You will be able to see precisely how each symbol behaves when landed and what payouts they bring.
How to play the Sweet Bonanza game?
– Although it has a six-reel, five-row design, remember that Sweet Bonanza differs from other slots in that it does not rely on pay lines or clusters to produce wins. It follows the win-all-the-time principle.
– You need at least eight identical symbols to appear on the playing field to win.
– It includes a special feature dubbed the "tumble function," which removes the winning symbols after each win and replaces them with fresh ones to give you another chance to form a winning combination.
Do the following to begin playing Sweet Bonanza:
– Open an account at a casino that offers the game online.
– Select Sweet Bonanza from the game selection or lobby.
– To learn how to play it, practice in demo mode.
– Set your wager size after loading the game. The standard stake for each spin is $0.25.
– Press the spin button to begin the game.
Before we go into the details? Let us clarify.
Q. Is it legal to play Sweet Bonanza in India?
A. The short answer is YES.
Q. Can you play Sweet Bonanza for Free?
A. Yes, you can play for free without any deposits. The game is available in demo mode on LuckyNiki.
Q. Do you get free spins in Sweet Bonanza?
A. While playing, if you get scatters, you get free spins.
Let us move ahead;
Sweet Bonanza Icons that you need to know:
There are high-paying and low-paying icons. They are candies in the shapes of a red heart, a pink square, a green pentagon, and a blue rectangle for the high-paying class of icons.
– The low-paying fruit candies include bananas, grapes, watermelons, apples, and plums.
– The large swirly lollipop, the scatter symbol, and you should avoid the most potent one. When it occurs four times in the winning combination, the free spins are triggered.
– During the bonus rounds, pay close attention to the colorful bomb since it can award you multipliers up to 100 times.
– You need four scatters for the free spin features to be activated. If you have four scatter symbols, you will receive 10 free spins.
– If at least three scatter symbols appear on the reels while you are in the free spins round, you will have the opportunity to receive an additional five free spins.
– You should avoid the lollipop symbol since it has a multiplier value ranging from 2x to 100x. Following the spin, the multiplier symbols' values are added, and the spin's total is multiplied by the total.
– The bomb, another rare symbol, also emerges during the bonus round. As soon as one appears, it will remain there until the end of the bonus spins.
– Each of them has a multiplier that ranges from 2x to 100x. When the bonus round is over, and there are no more scatters, all bombs that have already been dropped and their multipliers are added.
– You might win up to 21,100 times your wager in this game.
Is the slot Sweet Bonanza good?
The RTP rate for Sweet Bonanza is 96.49%, which is higher than the 96% slot machine average. Up to 21,175 times your total bet can be won in one free spin on this slot machine with a sweet theme. Candy Bomb symbols, which can increase multipliers by 2x to 100x, join the action.
What does RTP in slots mean?
Return to Player is referred to as RTP. This sum, expressed as a percentage, shows how much a player may anticipate winning from their wagers on casino slots or other games. If a game has a 95% return on investment (RTP), you can anticipate receiving $0.95 for every $1 you wager.
What do you need to know about Sweet Bonanza Jackpots?
You will have to employ the additional features accessible to players since Sweet Bonanza does not have a progressive jackpot. You have a fantastic chance of hitting the maximum win of 21,175 times your bet amount in this game because it contains a tumble feature, free spins, and a lucky lollipop symbol. Depending on how much you have gambled, this might equal a sizable jackpot!
What is the feature of Sweet Bonanza?
The Free Spins bonus is essentially the only feature of the medium to high variance slot play known as Sweet Bonanza. You must simultaneously hit 4, 5, or 6 lollipops scatter symbols to activate it; doing so will award you 2, 4, or 80 times your wager and 10 free spins.
Bonuses
We can observe that the base game of Sweet Bonanza is really strong. However, Pragmatic Play slots always stood out in the market for providing fantastic bonus features in the games.
Users of Sweet Bonanza will find enjoyable bonus game options, such as free spins or spinning reels. Additionally, multipliers will multiply rewards by up to 100, but we should examine everything in depth.
When you land a winning combination in this online slot, a feature known as the Trumble function comes into play.
It will go, leaving place for new symbols that might also make a lucrative combination. In this situation, it would repeat the process until you play.
Advance Bet Formula
Using the Sweet Bonanza option, you can raise the stakes on your bets. You can wager up to 25 coins out of the first 20; in other words, if you began off wagering 1 rs. Per spin, you can now wager up to 1.25.
You will receive an additional scatter symbol if you use this feature, which will increase your chances of landing the Sweet Bonanza free spins by two. It is a characteristic that Pragmatic Play's casino games frequently have.
Free spin Bonanza:
Any online casino that debuts slots have a standout feature. In Sweet Bonanza, you must gather 4, 5, or 6 lollipop symbols in one spin in order to access this feature.
If you are successful, you will receive a payout of 3, 5, or 100 times the amount of your wager, plus an additional bonus of 10 free spins.
Also, you can use color bombs to improve this feature. These symbols can award you multipliers of up to 100x, which are added to the benefits of the lucrative candy bomb and the winning combination.
There are also reactivators waiting for you here. The best part is that there is no cap on how many additional spins you can take after landing three scatter symbols in a single game.
Finally, use the "Buy" function to purchase a ticket to the free spins round. It will cost you 100 times what you gambled overall if you wish to use it.
The online slot plays Sweet Bonanza has every feature that a slot player can find appealing. On the one hand, it has a really appealing design with meticulous attention paid to every symbol and a piece of relaxing music.
Along with the positive prizes that you may win in the base game, its additional features are ideal for enhancing your chances of winning up to the maximum prize of 21,175 times your wager.
While having fun in a universe full of treats and sweets, you may simply increase your wins by using bonus spins, symbol substitution, or early wagers.
Visit LuckyNiki website now!
Bonanza Ante Sweet bet
Your initial wager is somewhat raised while the Sweet Bonanza Ante Bet is activated. Your odds of getting enough scatters to start the extra feature will increase by half if you use the Ante Bet.
This is a fun slot machine with enormous winning potential. However, one must continue through the relatively monotonous base game to reap the delicious nectar of real rupee winnings.
Even with the Ante bet active, it can take some time to activate the free spins bonus feature without sugarcoating it.
Therefore, we advise you to activate some auto-spins and enjoy a snack while watching the action play out on the reels.
Characteristics of the game:
The online slot machine Sweet Bonanza has 6 reels and 5 rows. To create a winning combination, you must match 8 or more identical symbols in any location, not just along the same pay line or in groups.
Naturally, the more symbols you gather, the greater the prize you will receive; however, luck is primarily involved in this game, so you must play sensibly.
It is critical to understand that Sweet Bonanza offers various play levels. You can place your bets and adjust them using the + and – buttons. Autoplay is an option; the monetary amounts would be listed in the paytable.
However, Sweet Bonanza's RTP is 96.48%, which is unquestionably above average. It has a medium level of volatility and may pay out a maximum of 21,175 times your wager in a single spin. Based on this information, you should play the Sweet Bonanza immediately to have a great time.
How to Place Your Sweet Bonanza Bets and Have a Blast for Hours?
You should take the time to consider how each button and choice will affect your games before starting to place your Sweet Bonanza bets and have fun with your gambling.
To help you understand how to play Sweet Bonanza and have the best possible gambling experience that is catered to your needs in terms of budget and style of play, we have put up a list of points that outline you can change the betting options and settings on the casino game.
-To adjust your bet size, click one of the plus (+) or minus (-) buttons in the bottom right corner of your screen.
-By selecting the Parameters menu at the bottom-left of the screen, you can change settings that have an impact on how the game is played.
-Before you place your bets, you can discover more about the slot machine by clicking on the I icon in the bottom left corner of your screen.
-By clicking on the numbers next to the phrases "Credit" and "Bet," you can change your balance and total between dollars and coins.
-By choosing the Autoplay button underneath the spin button, you can enjoy spinning the reels without using your hands.
Strategy for winning in Sweet Bonanza;
RNGs (Random Number Generators) feature ensures that Sweet Bonanza is fully random; hence it is impossible to develop a Sweet Bonanza strategy that will ensure your victory in every Sweet Bonanza game that you play. The best advice we can give, though, is to play the Sweet Bonanza demo first, which lets you play the game for free, to figure out a strategy that works for you.
You will be able to place wagers when you do this that are comparable to those you would make if you were playing for real money. This helps you become accustomed to the various symbols and the payouts you can anticipate so that you will know exactly what to expect when playing.
Here are a few strategies that we suggest:
– To benefit from the game's high variance, always place the largest wager possible.
– In order to enhance your chances of winning, activate the Free Spins round as many as you can.
– Watch out for the Prize Drop feature since it may grant some really generous prizes.
– To increase your earnings, try to create winning combinations with the symbols with the biggest payouts.
Now that you know everything about the game let us see tips to win the game.
Tips to win a Sweet bonanza game:
As you can see, Sweet Bonanza offers you lots of exciting possibilities, both in the core game and the add-on features.
In order to enhance your gaming experience, it's important to keep in mind the following tips for playing online slots:
– Anywhere they are, the successful combinations you obtain pay awards;
-The initial wager is multiplied by all winnings;
– There are 11 different symbols to match, including a multiplier that runs from 2 to 100x, 4 high and 5
– low symbols and a scatter that appears on all reels;
– Additional features, which include the free spins, the expected bet, and the replacement feature, let you enhance the advantages of the actual game.
Sweet Bonanza Slot for Mobile
You may play Sweet Bonanza on any device because it has been optimized for mobile. The graphics are clean and crisp without being overly complex for use on a mobile device like a smartphone or tablet. It is compatible with Android and iOS and is similar to games like Candy Crush. You can play Sweet Bonanza whenever and anywhere you choose as long as you have a strong internet connection.
Why play on LuckyNiki?
Here are a few reasons to choose LuckyNiki:
LuckyNiki, a top-notch online casino, is here to give its players a recommended daily fun intake along with additional benefits and deals.
Every new Player receives a substantial welcome bonus of 100% up to $1,000,000 plus 250 bonus spins. Implementing T&Cs.
There are various options for local payments in terms of withdrawal and deposit. In addition to widely used local services like UPI and Net Banking, they also contain well-known foreign wallets and cards like Astropay, Neteller, and Skrill.
Possibilities for video games that go beyond those available in other nations. Use the more than 2500 games available, which include well-known Indian games like Teen Patti, Roulette, and Andar Bahar.
Ensuring that the withdrawal process is quick and easy. As a result, you receive your money in less than a day.
Customer care is always available via email and online chat. So we will serve whenever you need.
Everyone! Get daily, personalized bonuses to enhance your gaming experience at LuckyNiki. No 1. LuckyNiki provides a huge variety of online games, including Live Dealer, Table Games, Jackpot Games, Slot Games, and Virtual Sports. LuckyNiki's virtual gaming environment provides an exact duplicate of each game. You may play a vast selection of online games at LuckyNiki, including roulette and well-known Indian games like Teen Patti and Andar Bahar. If you are lucky, you might get invited to join as a VIP member, which comes with a lot of perks.
What are you waiting for ? Start playing Sweet Bonanza game confidently!    Visit LuckyNiki Now!