Satta Matka – what is satka matka? How to play
Real money gaming or gambling activities are popular in India. Locals can easily place bets and play casino games thanks to the internet, which allows them to do so at any time and from any location. While Poker, Andar Bahar, and Teen Patti are popular among Indian players, Satta Matka is another real money game gaining popularity.
You can play Satta Matka online on many casino sites for real money in India. It is a chance-based game; if you like slots or want to play for fun and relaxation, this could be the game for you.
Try LuckyNiki to play this game.
Brief History of Satta Matka
People initially placed bets on the opening and closing numbers of cotton rates sent to the New York Cotton Exchange from the Bombay Cotton Exchange. That practice was barred in 1961, but the game style stayed when it was proposed that people could bet on randomly generated numbers instead. Ratan Khatri of Pakistan proposed that the numbers be written on paper and drawn from a Matka'. Although the method of drawing the numbers has evolved over time, the term "Matka" has endured. 'Matka' means a pot, and 'Satta' means 'to gamble' or 'bet'.
Satta Matka is nothing more than gambling in the modern era, with players picking a random number and betting on it. As the name implies, one of the players writes numbers 0-9 on pieces of paper and places them in a Matka, an earthen pot. Then, at random, one of the players would pull out a chit and announce the number written on it. The player who chooses that number is the winner.
Satta Matka was played in this manner by previous generations. From 1950 to 2021, a number of years passed. The game evolved alongside the nation's new lifestyle and changes. However, the name Matka remains unchanged.
In the modern era, players play it by drawing three numbers from a deck of cards. The player who wins the most money is referred to as the 'Matka King.' Matka Business in Mumbai is centred in Central Mumbai. But how did it come to be one? What is the story behind it, and why is it limited to Central Mumbai?
Mill workers used to play Satta Matka when textile mills flourished in Bombay, now known as Mumbai. As a result, many people reserved their shops in and around mill areas. As a result, Central Mumbai became the Matka Business hub.
What is the entire story of Satta Matka?
It all began in 1941, with a migrant named Kalyanji Bhagat arriving in Bombay. Bhagat became restless and desperate for an alternative income while working as a spice seller and managing a grocery store. When Bhagat was working in a shop in Worli in the 1960s, he started the first primitive form of Satta Matka gambling by accepting bets based on the opening and closing rates of the cotton market broadcasted from the New York market to Mumbai. Bhagat established a guessing forum near his shop where people could participate. Satta Matka quickly became a hotspot for Mumbai gamblers.
The New York Cotton Exchange discontinued the practice of broadcasting to the areas that allowed traders to bet on the opening and closing cotton rates in 1961. Ratan Khatri, a migrant from Karachi, Pakistan, took over the reins of Satta Matka in Mumbai to keep the game going. Satta Matka got its name from Khatri's introduction of the concept of declaring closing rates by drawing chits from a pot; the word Matka means an earthen pot. The drawer eventually used playing cards to generate the winning numbers. Khatri used to draw three cards twice a day, at 9:00 p.m. (the "open") and 12 a.m (the "close"). To determine the winning number, the bookie would add the values of the open and closed cards.
The numbers would be relayed across betting hubs in the country and around the world. The Satta Matka game was at its peak in the 1970s and 1980s, with Ratan Khatri operating various Satta Matka games from his base in Mumbai. Satta Matka games were also being played in other parts of the country by various bookies.
Ratan Khatri pioneered the idea of announcing open and close rates over phone lines. Telephony increased transparency and players' chances of winning, resulting in its meteoric rise in popularity.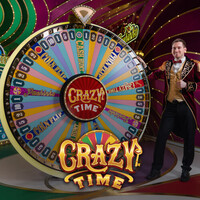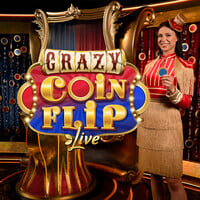 Crazy Coin Flip
Evolution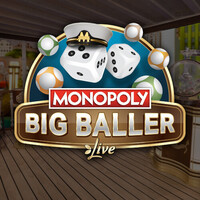 Monopoly Big Baller
Evolution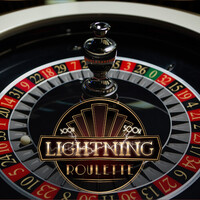 Lightning Roulette
Evolution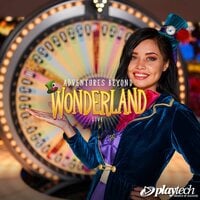 Adventures Beyond Wonderland
Playtech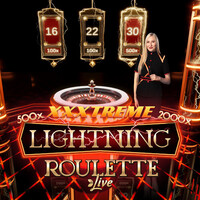 Extreme Lightning Roulette
Evolution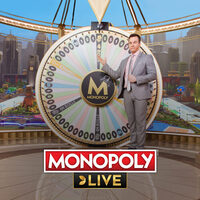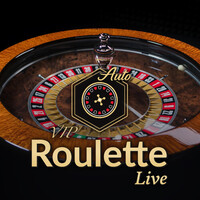 Auto Roulette VIP
Evolution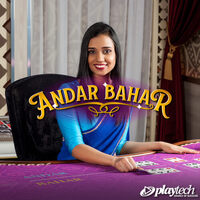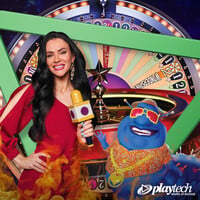 PlaytechLiveLobby
Playtech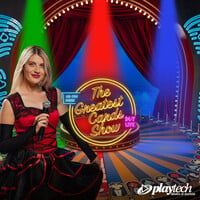 The Greatest Cards Show Live
Playtech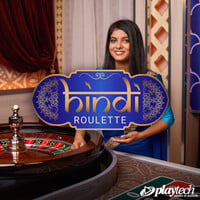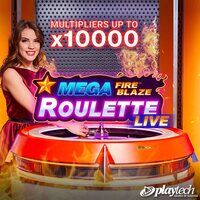 Mega Fire Blaze Roulette
Playtech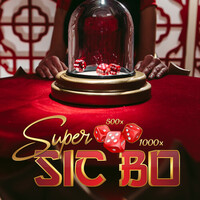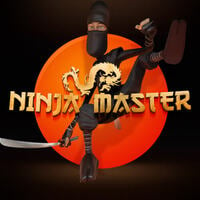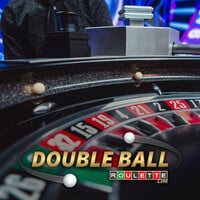 Double Ball Roulette
Evolution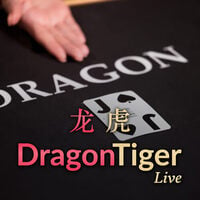 Load more games
The fall and rise of Satta Matka;
The Satta Matka game began to unravel in the early 1990s when phone lines became clogged as a result of a large number of calls from people attempting to obtain the winning numbers. This situation caused a lot of confusion and resulted in players losing their bets. When the police raided Ratan Khatri's office and arrested him in the mid-1990s, the Satta Matka game came to a halt.
Following this, the Satta Matka game went underground, with bookies using various methods to communicate the winning numbers to their players. This lasted until 2008 when the Satta Matka game reappeared with the introduction of online Satta Matka games.
What exactly is Satta Matka?
Satta Matka is a simple lottery-style betting game in which you must guess two random numbers from 1 to 9.
You can win up to 999x your stake by correctly guessing the right sequence of numbers in one of several types of markets.
Matka's card versions, popular among Indian casino patrons, have also evolved over time.
Click here to start playing Satta Matka on LuckyNiki.
What is the current state of Satta Matka?
The game has evolved over time, with new betting options and electronic draw machines replacing physical ones. The basic premise remains the same: players choose a number (or a set of numbers) and hope it is drawn.
Satta Matka is still played underground by millions of people every day. Satta Matka may not be as popular as it once was, but it is still an essential part of the Indian gambling subculture.
How to win the game?
To win the Satta Matka game, you must choose the best number from the given chart based on your calculations. The chart may differ depending on location and the Matka Gambling book. As a result of the payout multiples, it can be an appealing game, but the game is entirely dependent on the number calculation trick and luck.
Who exactly is Matka King or Matka Boss?
Ratan Khatri is the first Matka King. Khatri ran a nationwide illegal gambling network from the early 1960s to the mid-1990s. He had thousands of bettors working for him, and his company was worth several billion rupees. Khatri passed away on May 9, 2020. Any person who wins a large sum of money through Matka gambling is now referred to as a 'Matka King' or 'Matka Boss.'
What are Satta Matka game types?
The two most popular types of Satta Matka games are currently Kalyan Matka and Worli Matka. The New Worli Matka is operational five days a week. It is open from Monday to Friday. In contrast, you can play the Kalyan Matka every day of the week.
Is it safe to play Satta Matka?
Many questions arise in players' minds, including whether the site inviting to play Satta Matka has cheated anyone. Are they involved in any police cases? Will players receive the standard amount for winning if they win during the game? So, to select the best website to play on, players must ask questions and confirm that the website is not a scam and will receive the standardised amount for winning.
Want to play Satta Matka? LuckyNiki is your safest bet.
How to register for SATTA MATKA ?
The following are some of the steps for registering and playing the game online:
1. Go to your favourite gaming website and create an account.
2. Make a minimum deposit to get started.
3. If you win, send a message to the published support number and withdraw your winnings.
4. If you have any concerns, contact the administration directly.
How to play Satta Matka in general?
You can play Satta Matka both offline and online. So, here are some steps that people can take to play Satta Matka. Matka comes in two varieties: Kalyan Matka and Worli Matka. The Gujrati farmer Kalyanji Bhagat is the one who created these two types of Satta Matka.
-The game begins with the player selecting their first set of three numbers ranging from 0 to 9, for example, 1, 2, 9.
-The sum of these three numbers is 1+2+9=12. Remove the first digit of the total, leaving '2'.
-The final selection is then 1, 2, 9*2.
-The player then chooses their second set of numbers in the same manner, for example, 2, 6, 8.
2+6+8=16, so choose 6 as your answer. As a result, the second set of numbers is 2, 6, 8*6.
-You select your bet once your full selection is final – in this case, 1, 2, 9*2 X 2, 6, 8*6. Based on the numbers you have chosen, you can place a variety of bets, including one that pays out 9x your stake if your first selection (in this case, 2) is correct.
Following the placement of your bets, the winning numbers will be drawn randomly, and all winning bets will be paid out immediately.
If the players correctly guess either of the resulting numbers or both of the resulting numbers, they will win or lose. Players must not know the numbers before betting. To add to the suspense, they must not know the winning number during the opening and closing draws. If they win, they will discover their fortune, and there is no limit to the number of bets they can place. Players can place as many bets as they want before the cards are drawn. They should place multiple bets if they want to increase their chances of winning.
How to play SATTA MATKA offline?
Follow the steps below to learn how to play Satta Matka offline:
-On a piece of paper, write the numbers 0 through 9.
-Roll the paper down and place it all in satta Matka live.
-Another player in the game will take three chits and announce the three winning numbers. He will also draw three numbers from a deck of cards.
-The player who gets the correct number is the winner of the game and is known as satta Matka.
Desawar satta is a person who has mastered the art of playing Satta Matka quickly.
The calculations above apply to both "Jodie bets" and single bets. These are some of the most common types of bets. There are numerous other variations. As a result, there are numerous other bets with varying payouts. There are seven different types of bets. As a result, the beds are classified as single Patti, double Patti, triple Patti, jury, half Sangam, and Sangam. Let's go over each one individually.
How to play Satta Matka Online?
Satta Matka is available in a variety of forms at online casinos. The game will begin with you selecting the type of game on which you want to bet. Your options are Ank, Jodi, Single, Double, or Triple Patti.
• Ank – x9 stake
• Single Patti – x100 stake
• Double Patti – x200 stake
• Triple Patti – x600 stake
• Jodi – x90
After deciding which game to bet on, choose a number from 0 to 9 or place a bet that represents your prediction of the final number for the game's opening and closing. You can also select a number to bet on the opening and closing prices. As mentioned above, your winnings will be determined by the game you choose.
How to start playing Satta Matka Online as a beginner?
Go through these 10 simple steps to start playing Satta Matka online:
1. Choose a location (pick an online satta Matka site you prefer)
2. Register ( register on the site by entering the details)
3. Please verify your account (complete your KYC requirements as per the site requirement)
4. Set up your account (use a reliable banking method to add money to your account)
5. Locate the Matka game ( go to the gaming zone and select the game you prefer to play)
6. Make a wager ( Decide whether you want to place a bet on single, Single Patti, Jodi etc.)
7. Invest ( Invest your bankroll and wait for the draw)
8. Examine the Satta Matka Results ( Check results and wait for your account to get credited if you win)
9. Withdraw ( withdraw your winning and transfer to your bank as per the payment method)
10. Repeat as necessary ( Repeat and enjoy playing Satta Matka)
If you are a beginner, click here to play Satta Matka on LuckyNiki.
The difference between online and offline Satta Matka;
Satta Matka is typically a game of luck, but online, Satta is thought to be a combination of good luck and discipline. When Kalyan Matka first entered the market, it was purely a luck game due to the lack of features found in online Kalyan. Players place bets on random digits between 0 and 9. If they win, it is either good luck or bad luck. It was the reason that prudent minds never supported Matka gambling in the early days. However, online satta was unique, and it shifted their perspectives. Online satta Matka is played in real-time by installing satta matka applications on portable devices. Unlike the outdated matka booking, you can participate in various live events.
The important thing to know:
The calculation formula is the most crucial aspect of Satta Matka 143 gambling. Players who want to win the lottery should be familiar with the formula. However, there is no exact definite formula that predicts whether a person will win or not. However, it is an estimate of how the lottery will operate. As a result, things are a little confusing for those who are trying for the first time and trying to understand Satta Matka gambling.
Playing Satta Matka for the first time? Here is the go-to guide for you;
Many people in Europe and Northern America have never heard of this game, which is why they find it so strange. The rules, however, are not as complicated as some people believe. Nonetheless, they are distinct and distinct from the majority of popular games around the world. The main advantage of learning more about this game is that you can achieve greater flexibility by combining it with other games to increase your chances of winning more frequently. Here are some pointers to keep in mind before you start playing.
It is understandable if you are unfamiliar with all of the available options and phrases and what they represent if you are playing this game for the first time.
-Matka is the most popular topic; it represents a pot where the numbers are stored before drawing. -There is a standard deck of cards, but it is missing J, Q, and K.
-Furthermore, there are always two rounds known as open and close.
-Every round, three cards are drawn, and the first result is known as Pana.
-Following the draw, the final result is determined by a calculation in which numbers are added together, and the total amount is the result.
-In the case of two-digit numbers, the result is the second one. For instance, the answer to 12 is 2.
-Bazi is the process of spending money on a specific number. For each turn, you must select three options. These options are then combined to produce the final Matka result. T
-the best part is that you do not have to guess the correct order of cards or the same cards as long as a result is the same.
Furthermore, there are no restrictions on placing money on both opening and closing.
Another intriguing option is to bet on combinations that will not contain the exact numbers, such as 122, 112, and others.
You can also select repeated numbers.
You can make one of the biggest wins by playing on a triple, which is extremely difficult, but you can win 600 times your investment.
-There are several variations of this game, including 420, Kalyan, Tara, Milan, Worli, and others. There are numerous distinctions between them, such as the frequency of draws, the amount of money required to play, the volume of prizes, the return rate, odds, and so on. It's similar to the lottery in that you can play some versions only once or twice per week, but there are also more frequent draws.
-The great thing is that many companies offering this game keep up with modern trends and introduce advanced online versions where you can play more frequently.
-There is no need to rush when choosing the online platform where you want to play this game. It is critical to ensure that the website is secure and trustworthy.
-The issue is that many countries where these sites are based lack strict regulations and laws prohibiting online gambling.
-Even though some of them prohibit this activity, they lack the necessary infrastructure to deal with the growing number of online platforms.
-As a result, research the company's name and look into the reviews and experience of other players. -Fortunately, there are numerous websites where you can find reviews and rates for various bookies that offer this game.
Play Satta Matka on LuckyNiki
Choose the right approach.
-This is critical in all forms of gambling. The most important part is determining how much money you can spend on these activities.
– The goal is to eliminate any possibility of financial problems. Keep in mind that playing these games can be very addictive and cause you to lose focus quickly.
-Furthermore, keep in mind that it is a game of chance, and you have no control over the outcome.
-Some methods can help you predict potential outcomes more accurately, but not enough to call it a reliable model.
-As a result, this should not be relied on as a reliable source of income. Instead, think of it as entertainment with the potential to win money.
-You can increase your chances of winning by focusing on odds with a higher probability. That can also result in larger prizes over time, but only if you choose the right strategy to set the value based on previous games and whether you won or lost in those games.
Beginners guide
Online satta matka is a method of wagering in single, double, and triple digits. Unlike traditional matka booking, punters do not need to travel or rely on bookies; instead, they can choose to play live matka games from their homes using mobile devices. There are numerous live matka games listed under primary markets on online satta. Aside from several features in online satta, having extensive knowledge of game variations such as Jodi, 220 patti, and so on is essential. The game variation is an excellent feature that allows a player to double profits by simultaneously risking amounts in multiple stakes.
A thorough understanding is the key to success. As a result, investigate the app, features, and live services before you begin betting.
Next, learn about the various game variations available in the Kalyan matka. As a result, you maximize profits while decreasing the likelihood of failure. At the same time, you can profit from Kalyan Gold by only risking small amounts in the single and double digits. Understanding the distinction will save you from incurring unintentional losses.
Unlike traditional matka games, where results are announced once a day, online satta announces results twice a day. Markets display 12 results 24 hours a day, seven days a week. Punters must correctly understand checking results or risk losing money.
Punters must correctly understand checking results or risk losing money. For example, in the Regular Bazar, Kalyan declares results between 04:10 pm and 06:10 pm. You get the first 220 patti and Open number at 4.10 p.m. By 4.10 p.m., you will have a complete result, which includes the second 220 patti digits and the Close digit for a Jodi. Understanding results and their timings become critical when playing multiple stakes.
Satta matka charts are another important aspect of online matka gambling. Individual results are saved in the Kalyan Jodi and Kalyan Panel charts because Kalyan matka is played in Jodi and 220 patti variations. Experienced players use these charts to analyze and predict winning numbers. Compared to random digits, expected numbers have a better chance of winning.
When unsure about your chosen numbers, Kalyan guessing tips can be useful. Top industry players and satta kings predict this Kalyan satta matka guessing tips.
Chances of winning get better with experience
For decades, Kalyan Matka has enchanted punters. When Kalyan was moved to online platforms, punters found winning more difficult. Regular practice and experience enable them to comprehend profiting from it over time. As previously stated, the Kalyan matka is played in various variations, and punters typically use a standard method to predict numbers. Though it is not required, it is critical to use such strategies to increase your chances of winning. Landing on an authentic satta platform and downloading a verified matka app is also necessary. Use the app's wallet feature to track your investments, profit and loss, and so on. You will receive daily updates on your bets played.
What should you expect while playing Satta Matka?
This is a unique game, but once you learn the rules and start playing the most straightforward combinations, you will quickly gain more experience and understand the entire system. We understand that it may appear overly complicated to those who have only played the most common games on modern websites. Still, going through a few draws will help you learn more about the key features quickly.
Finally, the goal is to guess the correct combination, which you should always keep in mind. Also, keep in mind that different combinations offer different odds, and use this to determine the appropriate amount of money. The best part is combining it with various other games to increase your chances of winning.
Why Do You Need a Record Chart?
It is an important question that you will undoubtedly consider if you are advised to examine Satta's record chart carefully. In reality, the satta chart is provided to keep players informed of previous results and other records. As a result, studying this particular record can improve your guessing ability. To win a bet, you can make a guess. Thus, to know today's satta result before the draw, you must consult the available chart. The Satta Result May Recur It is not uncommon to see the same satta numbers repeated several times. As a result, if you want to win big money with satta, you should look over the available chart. If you keep an eye on previous results, you can easily guess which number will be frequent. So, it
Obviously, if you want to succeed in this game, you should not overlook the significance of previous results.
How to place the bets in Satta Matka online?
So, if a player is playing satta matka open and one-on-one with the dealer, they must shuffle the cards at least once and arrange them in a single line.
– The dealer will now ask them to pick three cards at random.
– If players play the game online, the dealer will choose the cards himself.
– In ascending order, they will arrange the cards. However, the number zero is always placed in the third position.
– Every player in the game must place their wagers once before the game begins and once before the game ends.
– The first row represents the opening time, while the second row represents the closing time.
– One is the interval between the two times. However, the timing will differ depending on the game.
– Players must place their bets prior to the start of the bidding period. For instance, if the game starts at 1:00 PM all players must place their bets by 12:30 PM, and if the game closes at 2:00 PM, they must place their bets by 1:30 PM. Then, from zero to nine, players must select numbers from the place value chart.
Play Satta Matka on LuckyNiki. Click here to know more.
BET EXAMPLE
Let us understand this with an example;
You select the correct first drawn number: 9 X your 10R Wager = 90 Rs.
Your second number is 9 X your 10R Wager = 90 Rs.
You select the middle number (the Jodi) and the first correct number in the combination: 90 times your wager = 900 rupees.
SATTA MATKA ODDS & FEES
If you win, the Satta betting agent should only take a maximum of 5% of your wager amount. Because the game depends entirely on chance and neither the agent nor the bettor has an advantage, the bookie should profit 5% on every rupee wagered. It is risky to bet heavy on a single number or combination of numbers. If the numbers are correct, your bookie will most likely run away because he cannot afford to cover the wagers.
The winners are announced when the cards and numbers are drawn between 9 and 12 a.m. Accordingly payout would take place.
Single ang and Single Patti
In the case of a single ang, players must place bets on the total value when the draw opens or closes. In the case of a single Patti, players must not repeat the card values when betting on the possible opening and closing timing. Only the sum of three values is considered, and double Patti is possible when betting on the opening or closing pana, and you can repeat two numbers. Single ang and Single Patti are not the same as Double Patti. Although the game appears to be the same, it differs from single ang and Single Patti in that in Single ang, the sum of each number is considered, whereas you must not repeat single Patti members. On the opening, it is also possible.
Three numbers can have the same value. Single Patti is not the same as single ang.
The ladder in triple Patti must have two matching numbers in the sequence. What exactly is Jodi? In English, Jodi means "pair." As a result, it is a form of medical gambling that includes the submission of the outcome of opening and closing pana in a half-sunken bed. The single ang is combined with the opening pana and the single closing line, but not all closing single lines are combined with the opening. However, the opening and closing pana are combined in a single bed.
So, here are some tips for players who want to play the Satta Matka guessing Game online. The game also has a variety of types. More than two people can play a game called Black Satta. Typically, many people play a game for fun without spending any money. That is called rummy, not Gali Satta. When players play a game for money, only the game is referred to as satta or satta king.
What do you mean by Satta Matka 143?
A gambling game called satta matka 143 first appeared in Punjab in the 1970s and has recently expanded to other parts of India. It is also referred to as "fixed numbers betting," which denotes that in order to win, a lottery bettor must identify a specific set of numbers.
More about satta matka 143:
– It is purely a game of chance.
– You must predict the number that will be drawn, and if you do, you will win the entire prize.
– On any given day, you can wager a minimum of Rs 100 and play fixed numbers from 3 to 7 in multiples of 5.
– It is modelled after the Indian Satta matta matka, or "all or matka 143," style of wagering. Six-sided dice are used in the game, and each player rolls their own dice.
– There are two different kinds of wagers: one that pays even money and the other that pays the winner twice. The board's design varies from region to region, but basic elements, such as the chowk, punter, chapti (betting zones), election bet, and gola, have been utilized consistently.
Tips to win Satta Matka;
So to win and earn more money in Satta Matka, players must simply select the correct numbers. You can use numerous tips to win a large sum of money with no risk. Among them are top Kalyan satta matka tips like the ones mentioned below:
1. Play with smaller amounts.
According to the first golden rule, a Satta player should always begin playing or betting with a small amount of money. When one plays with a reasonable amount, that is, an amount that one can afford to lose, he is taking low risk. On the other hand, if you bet more money, you are playing Matka at a high-risk level. In unfortunate cases where you are losing more than you are winning, you should stop gambling for a period of time.
A player must resist the urge to play more and more, especially when they are losing. Players should gamble with a limited amount of money so that if they lose, they can recover their losses in future games.
If a player loses more money in Kalyan Matka, it will be extremely difficult for him to recover his losses.
According to experts, it is very beneficial to play Satta Matka with a minimum or maximum of 50% of one's hard-earned money so that if you have a bad day while playing Matka, you can at least win the other Satta Matka game you play.
2. Always set profit goals.
The second golden rule clearly states that you cannot decide to play Satta one day in the middle of the night! The first step in this direction would be to develop a thorough understanding of the game and its logic.
Second, one must select a trustworthy website from which to consider all of the tips and tricks provided as well as all other Satta Matka-related information, in order to make sound decisions.
Third, the player should develop tips, tricks, and strategies while playing Matka.
Fourth, a player should decide how he wants to earn more and more profits from his idle money. Your money should be invested carefully so that it has the best chance of earning 80 times its original value.
So, set your goals so that you don't lose any more money. Try regressive profit methodology to win Kalyan Matka more frequently than others. This methodology will put you in a low-risk zone, which means you will bet/invest less money while winning a lot of money.
As a result, a player should always play in such a way that he wins more in fewer games.
3. Calculations are required.
Use a one-way winning strategy and start with the smallest betting amounts in the Matka chart. You can always win slowly and gradually, and once you start winning consistently, you can gradually increase your betting amount. By following online Satta Matka tips, a player can devise his own strategies. These strategies will prepare him to play Satta more confidently, as he will eventually gain a clear understanding of the game to the point where his guesses, logic, and calculated moves will cause him to win more and lose less.
Remember that you must be very practical and functional when playing Satta Matka. Every day cannot be your day.
As a result, you may win some days and lose others. But don't lose heart because winning is easier than losing in the game of Satta Matka.
Following these golden rules, you can easily win the Kalyan Satta Matka gambling game. When a player fully comprehends these tips and tricks, he can become a satta boss and earn large sums of money. In this online betting game, both experience and luck are essential. So do not worry; just start betting with a small amount of money and try your luck now.
Satta Matka and Superstitions:
Have you ever wondered why the number 7 is considered lucky by many and the number 13 unlucky? Or why do we eat curd and sugar before any important work? There are many theories about the origins of these popular superstitions, but no logical solutions. They have simply remained superstitions successfully passed down from generation to generation.
Superstition and satta matka, or gambling, have long been associated. They have had a very close tie since the very beginning. Both the matka game and superstitions have survived into the twenty-first century. Las Vegas is a prime example of this. If you visit this city, known as the casino capital of North America, you will notice that almost no hotel has a 13th floor. This is traditional superstition, which holds that the number 13 is unlucky.
If you have ever played the slots, you know that the lucky combination of three sevens pays out. This is purely coincidental, as the number 7 is associated with prosperity, wealth, and good fortune in many cultures and religions. Although we, as logical humans, understand that satta matka is based on possibility and chance, psychological studies have shown that gamblers are more superstitious than non-gamblers. Even if you have only received satta matka tips or gambled once or twice in your life, you have probably heard the expression 'beginner luck.' Several gamblers commonly believe that inexperienced players will always win. Whether they gamble in an online or a land-based casino, most people sincerely believe that applying these superstitious beliefs will increase their winning streak, regardless of the outcome.
These superstitions have the strangest feature: they have no logical foundation and may appear completely bizarre to many educated people who firmly believe in them. So, while playing the matka game, one should be aware of these.
SATTA MATKA Your LUCKY NUMBER game
Sattamatka is essentially a number game of chance, calculations, and strategies in which probabilities play a significant role in determining the winning number that will win a large sum of money! However, Sattamatka can be mastered if a player has a 'lucky number' that gives him an advantage over other players.
To effectively use the enthralling "Power, Luck, and Charm" of 'lucky number,' a player must employ various Satta-Matka game tips and tricks. When playing Satta Matka, selecting the correct number or, in some cases, numbers are critical. Most people are aware of this fact but either ignore it or make common mistakes when making decisions.
The "Lucky Numbers" for playing Satta Matka are as follows –
1. Avoid the Usual Number Sequence
Players select numbers that follow a specific sequence when selecting lottery numbers. For example, a person may select numbers multiples of 2. So the numbers on the lottery ticket will be 2, 4, 8, 16, and so on up to 46. This strategy also increases the likelihood that This strategy will use your ticket number combination frequently. As a result, one should avoid using common sequences of numbers because they have a very low chance of winning.
2. Using Birth Dates to Generate Lottery Numbers
Most people used their birth dates, anniversary dates, auspicious numbers, festival
dates, or any other important dates when special things happened to them in their life as their 'lucky number' when playing Satta king, Kalyan Matka, or Satta. A player should not select a number or date that he believes will be lucky or work miracles! Because the Satta game only has numbers up to 46, players should always choose numbers from their lucky dates ranging from 0 to 31. If a person chooses a number other than 31, he unknowingly misses out on a whole set of numbers that could be part of the winning combination.
3. Do not use Repeat Winning Numbers.
Most people choose their 'lucky number' by selecting recently won numbers. Players should avoid selecting such numbers because they have very few chances of becoming a winner again in a short period of time. Pick numbers that haven't won in a while because they have a better chance of winning this time.
4. Give your luck a chance to shine.
Sattaking is a chance game. Because the winning numbers are chosen at random, numbers chosen at random may have far greater chances of winning than numbers carefully chosen. Allow your luck factor to work his magic by playing Kalyan Matka with an open heart!
5. Think Differently to Be Different
People make ridiculous mistakes when choosing a 'lucky number' for Satta Matka. This is because they have a similar thought pattern in choosing numbers that most people do. These number combinations make their number more common, and such combinations are less likely to succeed in SattaMatka. The greater the number's rarity, the greater its chances of winning!
6. Recognize the Psychology of Lucky Numbers
If you use a common method of selecting numbers, your set of chosen numbers will face the most competition. However, as the name implies, a "lucky number" is the number that will make you a "winner." The point is that none of these common numbers are guaranteed to bring you good fortune! Instead, choose a lucky number for yourself or contact Panditji via the sattamatka.com website, as his calculations are based on scientific and astrological predictions and provide guaranteed results.
So, Satta players, get your 'lucky number' correct and increase your chances of winning Satta and becoming a Sattaboss!
Making Money with Satta Matka
Most people believe that gambling, also known as satta matka, is all about wagering money and losing it. Most people lose money while gambling in casinos in various ways, including playing games designed to beat the player, failing to use proper strategy, or failing to manage their finances properly. If you want to have a good time playing the matka game and don't mind losing money, you're probably fine with this strategy. However, if you want to make money gambling, you should take some precautions to avoid the losses that most gamblers experience.
Play the Right Games
A basic rule for serious gamblers looking to make money is only to play games in which you have a chance of winning. In reality, you can win any game, but the point of discussion is about the games gamblers can consistently win when they play with the proper strategy.
Play with Proper Strategies
Once you have decided which game you want to play, concentrate on it and study it thoroughly. Learn the game and its strategies. This increases your chances of making money from that game. It is not a good idea to jump from one game to another without first mastering the first.
Use Your Money Wisely
After all, money is at stake in gambling. Regardless of how beatable a game is or how perfect your strategy is, you will lose if you overbet or bet money you do not have. Always exercise caution when handling money. If you believe you are addicted to gambling, you are not fit for the game because you will lose rather than make money.
Luck
One of the most important factors in gambling is luck. Luck does matter, and individuals have won large sums based solely on this factor rather than on hard or smart work.
They didn't bother learning the game at all. If you are one of the lucky ones, you have a good chance of succeeding in the game. However, keep in mind that luck is not always on your side.
Gambling entails risk; you can win once and lose twice. So why take an unnecessary risk? It is best to keep your job handy and approach this game slowly and carefully while keeping the points mentioned earlier in mind.
The Advantages of the Satta Matka Game
Most people regard gambling as a form of entertainment that is both addictive and potentially dangerous. Addiction occurs when a person loses control of himself mentally and financially. It psychologically impacts an individual when he feels obligated to visit the casino daily or to be online if he is addicted to internet gambling. Monetarily, if a person has no control over his betting spending, or if he is constantly losing money, he will eventually incur more losses, leading to debts and bankruptcy.
Everything in life has positive and negative consequences, and gambling, or satta matka (commonly known), is no exception. Matka game has a positive impact not only on individuals but also on the economy. So, before passing judgment on this unusual pastime, consider some of the benefits of gambling.
Though gambling or satta matka playing is quite controversial in India, it is legal in most other countries, particularly the United States. Casinos, cockfighting, racetracks, and other gambling-related activities are legal in most US states. This step has resulted in more jobs for the residents of those communities. Individuals working in casinos are also well compensated, including tips from customers. In addition, the real estate market booms in areas where casinos are built. The popularity of gambling has also resulted in the establishment of hotels, and some gambling companies regularly make charitable contributions to their communities. This paves the way for massive revenue collection in the form of taxes.
In terms of individuals, gambling has a positive impact on them as well. It is perceived as a form of therapy by the elderly. It's a place where they can socialize and interact with other seniors. It alleviates their loneliness or sense of helplessness caused by their age. A matka game can help working-class people unwind after a long work day. When a tired person is relaxed, he can think and perform well. It's an alternative way for couples without children to bond, as it can take their minds off their stress. This activity can also be done as a family with the kids as it provides an excellent opportunity for bonding. If done correctly, everything has a benefit.
Making Money with Satta Matka and Kalyan Matka
Satta (gambling) is one of the most profitable businesses one can ever engage in. The possibility of earning millions of rupees is not ruled out, given that an increasing number of people are becoming interested in learning how to make money through gambling or satta. If you want to make a lot of money by gambling online, here are some satta matka tips that will help you reduce your risk and succeed. Minimizing your losses is the key to gambling success, regardless of your mode.
Indeed, you must accept that you can lose some and win some in gambling. So, keeping your losses to a minimum is a good way to profit from satta. One important thing to remember is to learn everything you can about the game before investing your money. Knowing more about the game will assist you in developing a more successful money-making strategy. Knowing the game's rules will also help you decide where to place your bets. To make money from gambling, one must devote time and effort to developing gambling skills. Going over some gambling guidelines will also be very beneficial. There's nothing wrong with going for the win. When you choose casino gambling, your ultimate goal is to win, which is always possible.
Maintaining discipline is also essential for success in online satta. Most people who succeed in gambling exercise self-control, especially after a string of losses. Remember that losing is an important part of online gambling, and you must learn to control yourself if you do. Stick to your winning gambling strategy and know when to stop when you can't afford to lose any more money. The last but not least of these satta matka tips to remember is to enjoy the game so that it can calm your nerves and relax the environment.
Points to Consider When Playing Online Satta Matka
Satta, also known as gambling, is the act of betting money on an event with an uncertain outcome to win extra money. Three main factors influence a person's decision to wager a certain amount of money: how much to bet, the certainty of the event, and the terms agreed upon by the gamblers. A person's skill in playing an online matka game lies in calculating the three parameters and deciding how much money to put in and how much money to expect in return.
People nowadays play online matka boss or gamble for fun, but it has been proven that it can also be a source of addiction. Not all gamblers are addicted, but there are a few who have succumbed to the temptation. This addiction causes gamblers to continue gambling, regardless of whether they win or lose.
Risks and Benefits
Many people have mixed feelings about playing online satta matka. You may not want to stop playing online satta matka, but you may see it is causing you harm. As a result, it's always better to keep it simple and not go with the flow. It's not that playing online satta is a bad thing.
– As a result, it's always better to keep it simple and not go with the flow. The following points demonstrate that playing online satta matka is not harmful.
– People gamble because they enjoy the thrill of the game and believe it is their only chance of becoming wealthy.
– They believe that a large win will solve all of their problems. When they are in full flow, they make money quickly and easily. Gambling allows them to forget about their problems and pain temporarily.
– Playing online satta matka to a limit is not harmful, but going too far can lead to bad repercussions. This is because the depression rate for people who gamble excessively and their family members is quite high. Individuals with mental health problems are heavily influenced by alcohol or drugs. As a result, it's best to keep online satta matka as a recreational activity rather than an addiction.
Advantages of Kalyan Matka
Many people believe that gambling, or satta, is a harmful social evil; however, many others believe that it is a perfectly normal form of recreation that does not deserve all of the negative attention it receives. Gambling is known to be a major source of revenue generation for a variety of parties with vested interests. It also benefits the economy in some ways, providing employment opportunities. Legalizing satta is a contentious issue, but remember that there are always two sides to every coin. Those who enjoy satta do so as either a participant or an observer.
They have so much fun with it that it has become a regular part of their routine. It's more of an ethical issue for those who oppose gambling. Gambling has always had these two strongly opposing sides. Each side puts up its undefeated defense. Whatever their stance, satta remains consistent in social environments, which is why Kalyan Matka is popular among gamblers.
Satta is deeply ingrained in today's society, and this is because it has some advantages that are underappreciated. Some advantages of gambling include:
> Gambling generates a lot of money, and those who gamble believe the money they bet will bear fruit.
Many people consider it a social game that helps to strengthen friendships and relationships. A gambler is expected to have a diverse group of friends with whom he plays or shares his winnings.
> Satta is as good as any game, and the underlying principle is that it is a game just like any other game. Thus, just as cheerleaders and players are present at any game, spectators and players participate in it by betting.
Many people gamble nowadays, with the majority preferring Kalyan Matka in Mumbai. They also get Kalyan Matka tips from many people, which helps them get on a winning streak. The most significant benefit of legalizing gambling would be increased tourism in the country, which would sometimes outweigh the cons.
How to find the perfect website to play Satta Matka?
Since its inception, Satta Matka has been a hugely popular game. The number of fake websites is growing at the same rate as that of SattaMatka players! SattaMatka players, whether experienced or new, always look for a simple website that declares the fastest authentic Matka results, provides the best Satta game tips and tricks and provides the most accurate lucky 'number.'
Some fraudulent websites invite players to their websites and ask them to make payments, charge them for no reason, and provide no online assistance or guidance. These websites attempt to mislead SattaMatka players and deprive them of a fair opportunity to play Satta Matka. Players frequently wonder why such websites exist and where they should go to play Kalyan Matka.
There are several ways for players to determine which website they can visit to play Sattamatka without risk –
1. Players should avoid sites that request fees, commissions, or a "security deposit," as no site can guarantee success or win.
2. Even if you must pay for a service on such sites, always use a secure channel or gateway and keep track of your payments.
3. If you are unsure which site is the best to play Sattaking, seek advice from 'Satta-Matka agents' and seasoned players. Such individuals have years of knowledge and experience that can provide you with an understanding of the game, its tricks, logical calculations, and, most importantly, 'which website to visit.'
4. Visit the 'how to play section of the website, as a simple website will ensure that a player fully understands the Satta game and will not charge a single rupee from players!
5. You can easily make wise decisions about gaming options, strategies used to win the game, practical tips and tricks, lucky numbers, and so on by reading the information on a simple website such as LuckyNiki.
6. Read about other Satta players' experiences with the 'fake websites on the internet.
7. Many websites only allow players from their respective countries to bet. To avoid such situations, make sure that the website you are visiting allows you to play regardless of which country you are currently in.
8. Matka or Satta matka results are only announced on legitimate websites. The site that displays the 'fastest' and 'authentic' SattaMatka results is the only one that is 100% genuine.
As a result, it is critical to choose the right Satta Matka site, i.e., LuckyNiki is the most trustworthy, genuine, and popular Satta Matka website. This is the 'exclusive' website where players can play.
9. Check whether a site is suitable for your geographical location. This is especially problematic if you live in the United States because several major sites refuse to accept customers from the United States. Regardless of where you live, you must determine whether you are qualified to join a site.
10. Another major consideration is the types of gambling that you would most likely engage in. You might want to play casino games or poker or bet on sports, for example. Of course, if you want to do a little bit of everything, your best bet is to join an all-in-one site that offers all types of gambling you are looking for. However, if your primary focus is on a single type of gambling, you should choose one of the best sites. It could be one of the top sites, but make sure it's also specialized.
Selecting the right website is important
For those still puzzled and want to win a large sum in Indian Satta Matka, the most important thing is to find the right platform that offers you the best Indian Satta Matka. There are a number of biggies in this domain name offering you the best of Satta Matka and guaranteeing you will win a larger rate— primarily on the lucky number that will undoubtedly turn your lot of money. If you are one of those who are still struggling to make a lot of money from Satta Matka, here is a better chance to meet your needs by visiting LuckyNiki.
Why play with LuckyNiki?
There are many reasons to choose LuckyNiki as your platform:
1. Secure and safe
When playing online games, players should prioritize their integrity. LuckyNiki offers a safe and secure environment to play online games such as Satta Matka.
2. Free and pay-to-play tournaments
Playing various card games online allows you to compete against other people. You can improve your skills by using some excellent methods for learning how to play various games. Tournaments are one way to put your skills to the test and get feedback on how to improve your game. LuckyNiki hosts exciting low-stakes tournaments in various card games, including online Satta Matka.
3. Customer Service is available 24 hours a day, seven days a week.
If you have any problems while playing, you can contact us anytime.
4. Lightning-fast winning transfers
Within 24 hours, your winnings will be automatically transferred to your account!
5. Promotional offers:
Players who earn a certain number of points while participating in live casino games may be invited to join LuckNiki's VIP Lounge.
Before we leave:
Online gaming has quickly become one of the world's most popular pastimes, with an estimated one billion participating worldwide.
With so many options, online gaming can be intimidating at first. So, here are some of the most important considerations to make when playing online games.
Carry out your research:
Do your research before deciding on a game, a gaming company, and everything else.
Maintain your poise.
Online gaming can be extremely competitive, and getting caught up in the drama and losing your cool is easy. If you become overly excited, take a break from the game and collect your thoughts before returning.
Safeguard everything.
The most important thing to remember when playing online games, even if they are free and only for fun, is to use the best security practices.
Take responsibility.
You should never get carried away when playing online casino games or purchasing in-game items for multiplayer games.
Set a time limit; remember, it's a hobby, so treat it that way!