Online Casino vs Social Casino
We all love and use social media. Over the years, we've seen so many social media platforms come and go. Online casinos have seen a similar trajectory, with the internet growing more and more prevalent in our lives, the online casino industry has expanded as well.
There are so many ways of enjoying your favourite online casino games nowadays. There are so many variations of online casino games that it's simply incredible. With this, we're seeing the emergence of social casinos.
So, what is a social casino and should you play at one? Let's uncover the answers to these very important casino-related questions.
For any beginner, it's normal to get confused especially when they are just starting out in the world of online casino gaming. There are online casinos that have real money games and then there are social casinos that are free to play. We'll be comparing and contrasting these two types of virtual casinos and determining which one of them would be perfect for you and your online casino gaming journey.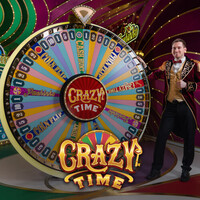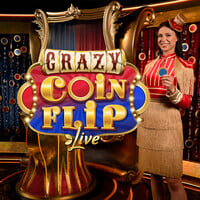 Crazy Coin Flip
Evolution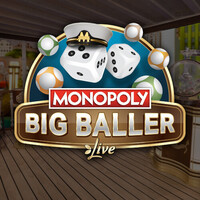 Monopoly Big Baller
Evolution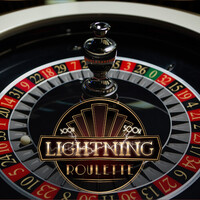 Lightning Roulette
Evolution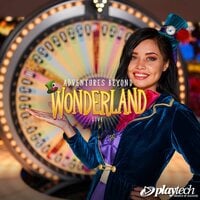 Adventures Beyond Wonderland
Playtech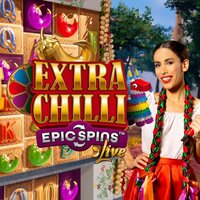 Extra Chilli Epic Spins
Evolution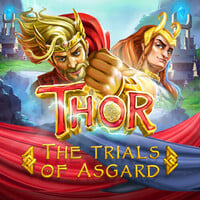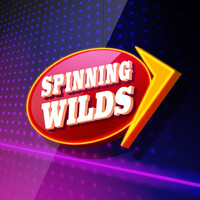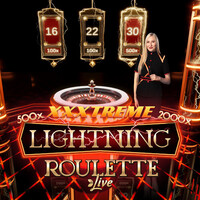 Extreme Lightning Roulette
Evolution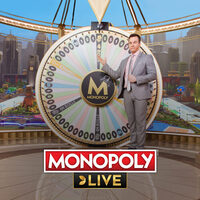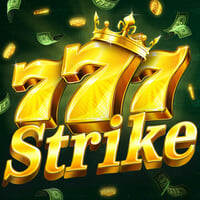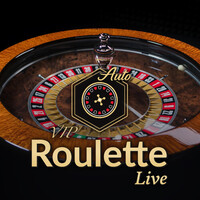 Auto Roulette VIP
Evolution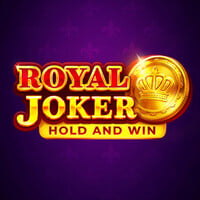 Royal Joker Hold and Win
Relax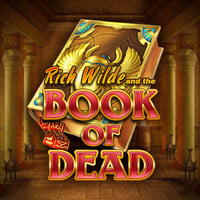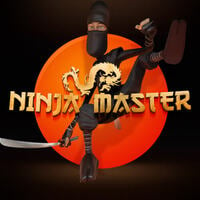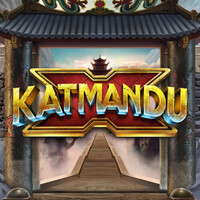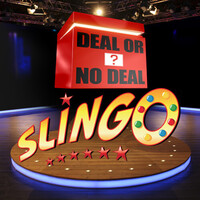 Slingo Deal Or No Deal
Slingo
Load more games
Before we start differentiating between social casinos and online casinos, let's try and understand what exactly is social gaming.
What Is Social Gaming?
Social gaming is a kind of iGaming where all casino games are played on social networks, real money is not at stake here. The main focus of social gaming and social casinos by association is to create and build a sense of community amongst the players. This mostly consists of friends and families.
Social casino games are free-to-play versions of online casino games. These offer a similar user experience and gameplay as original online casino games. However, these use a freemium model. Social casino games provide players with free daily bonus credits like chips or spins to play with.
When a player exhausts their daily free chips or spins, they need to pay for more chips with real money in order to play. However, all the winnings from social casino games are purely virtual. You don't win any real money. The two main motivators behind social gaming are entertainment and socialisation.
People usually play only for the fun and novelty of the casino experience, especially connecting with other gamers through chat during the game.
Is There Any Real Money Wins?
There is no real money won in social casinos even when you buy chips for playing. In social casinos, there are no options to withdraw, there are no prizes or jackpots. When a player wins a social casino game they only receive extra spins or chips to play with.
What Are Social Casinos?
Social casinos are basically virtual casinos that offer free-to-play casino games. Most online casinos require players to sign up and deposit cash into their gaming account in order to start playing. In social casinos, players will not find real money online casino games.
People are required to create an account in social casinos but there's no money involved. People can play classic casino games like Poker, Roulette, Blackjack and Slots in social casinos. Players have the option to play by themselves or join multiplayer games with either their friends or random strangers on the internet.
The choice is yours, all social casino accounts come with virtual chips already loaded that gamers can use as currency. Since, social casino games include all casino-style games like Poker, Blackjack, Baccarat, and Roulette, players can choose to play alone, against the computer, or with other players.
Social casinos do not use any real money, instead, they have what we would call virtual currencies. These cannot be redeemed for anything other than extended gameplay and some form of social status within the confines of the social casino. It is interesting to note that, in a court of law betting virtual currencies does not constitute wagering something of real value even if it was purchased with real money. So, social casinos aren't really considered true gambling games.
Who Can Play Social Casino Games?
People who are aware that all their winnings are virtual can easily play social casino games. All traditional online casinos pay real money for all winnings, however, all winnings that a player receives at online casinos are completely virtual. Most people that play at social casinos play for fun, as a hobby, or as an escape.
Of course, some people can be different and would play differently at social casinos. When it comes to the actual gaming experience, there are slight differences between the two. Social casinos are created to mimic the look and feel of actual casinos. Most people play at social casinos for entertainment and nothing else, they play at these casinos on their smartphones or tablets.
Most social casinos are linked with social media platforms so players manage and keep track of their scores and compare their results with their family members and friends.
How Do Social Casinos Make Money?
If there's no real money involved, how are social casinos earning money? This is a pretty good question, you see, most social casinos make their money through displaying advertisements and later they charge the players for playing after the initial grace period is over.
What basically happens is that, at first, social casinos will fund your account with virtual chips as soon as you sign up. Once you win you get more chips to play with. However, once you lose, your account doesn't get stacked with free chips anymore. You'll have to pay real money in order to buy these virtual chips.
In some cases, you'll have to wait for a couple of hours or days to see your virtual chips reappear. It's important to note that all these mini-transactions add up in the future especially if you're a loyal player. Sometimes, social casinos tie-up with online casinos to form partnerships.
Most monetizations occur through in-app purchases in these social casinos. The games are both free-to-play and pay-to-play at the same time.
Should One Play At Social Casinos?
The answer to this question depends on the person and what they are trying to achieve. For players looking to make substantial profitable online gaming careers, social casinos are not the place to be. This is because of the main difference between the two, social casinos don't offer real money games, all the winnings are in the form of virtual chips.
For people looking for the real thing, check out LuckyNiki online casino which offers classic casino games with real money. Enjoy the fastest withdrawals at LuckyNiki casino, within 24 hours. For players looking to just practice, they could sign up with a social casino. However, that might not be necessary, we'll tell you why later.
For the most part, people don't have to spend real money while playing social casino games.
Let's summarise the pros and cons of social casinos,
Pros
No risk of losing money
Great social activity to do with friends
Good for practising before playing with real money
Cons
You can't win real money
You might have to pay real money from your own pocket to buy virtual chips for play once you run out.
All social casinos are legal and don't really require any regulation. This is probably because no real money is involved and there's no chance of losing any money while playing at these sites. There are many games available for playing at social casinos, the most popular ones are free slots.
You can also play table games like Roulette, Blackjack and Poker as well. Again, there's no real money involved so these places have their own free currency. Players shell out real money from their pockets for buying this free currency to keep playing.
What Are Online Casinos?
Online casinos are similar to social casinos but very different at the same time. For starters, you can actually play for real money at online casinos and all your winnings are real, not virtual, the payouts are real money that you can transfer into your bank account really fast.
It's important to choose a trusted and reliable online casino before you start playing with real money like LuckyNiki. The key feature of online casinos is that players can play for real money and win real money too. This also makes online casino games more exciting and exhilarating.
The best online casinos like LuckyNiki offer a practice mode where players can practice playing their favourite game before playing it with real money. Online casinos offer thousands of casino games that are of greater quality and vary across several genres.
Players can play top-quality table games, slot games, jackpot games, virtual sports, and live dealer games. Live dealer games are played with human dealers through a multi-camera set-up and are live-streamed from a custom-built studio. Playing at online casinos is a bit more rewarding than playing at social casinos.
Online casinos can also be called real money games casinos and they are mainly a broad classification of casino games where there is proper wager and betting of real money using prizes and chances to determine the outcomes in games. People deposit real money and then withdraw real money as well.
These are true gambling games where people either play against the house or the players.
Pros
Potential to win real money
Bonuses and promotions
Good variety of games
Cons
Online Casino vs Social Casino – Which Is Better
The answer actually depends on the person who's asking the question. For people exclusively looking for social activities, social casinos are a good choice. Even though you don't have to pay to play casino games, this possibility isn't completely ruled out because players might have to buy virtual chips once they run out.
Social casinos are also better for people who use social media sites a lot. People can share their results with their friends and families and they in turn can comment on them. That's pretty much it.
On the other hand, for people that are looking for full-on entertainment with the possibility of winning real money, online casinos are the solution. Online casinos offer real money games that too in a huge variety. These games are top quality from the best software developers in the world.
Ultimately, it all comes down to a matter of personal choice and preference and depends on a player and what they're expecting to get out of their online casino gaming experience.
If you were to ask, in our opinion, online casinos offer more compared to social casinos. Online casinos can do everything that social casinos can do, however, social casinos can't do everything that online casinos can do. You're spending your money on both sites, however, with online casinos, you actually have the chance to get more than what you spent. The same can't be said for social casinos.
This is the main difference. If you're not ready to play with real money, guess what, you don't have to. Most online casinos offer practice mode where players, like the name, suggests, practice playing their favourite games before playing for real money. Players can also play multiplayer games in online casinos.
For the ultimate social experience, you can indulge in live dealer games with real human dealers and other players from all over the world. Online casinos offer much more freedom and flexibility as compared to social casinos. Even though you don't play for real money at social casinos anywhere you enter your information you need to make sure your data is protected and secured.
With properly licensed and regulated online casinos like LuckyNiki, all your personal and financial information and data remain completely secure and confidential. Social casinos are not required to go through any licensing procedures because they aren't considered real gambling platforms.
So, one can never be too sure about how these casinos are run. Of course, try to look for a reliable casino. Online casinos go through rigorous checks and testing to make sure that they're secure and safe.
For example, LuckyNiki online casino has a license from the Malta Gaming Authority (MGA) which is one of the hardest licenses to get and the most prestigious one in the iGaming industry. LuckyNiki is regulated by the United Kingdom Gambling Commission (UKGC).
Other than this, all of LuckyNiki's RNGs or random number generators are tested by independent testing agencies like iTech labs. This ensures that all the games are working properly and the casino is fair. All these tests help people know that no games are being manipulated and all wins are genuine.
Play Real Money Games At LuckyNiki Casino
LuckyNiki is an exceptionally high-quality Japanese-themed anime-style online casino. We provide a safe and secure environment to our customers for premium casino entertainment. LuckyNiki has hundreds and thousands of happy and satisfied customers from across the globe.
We are here to revolutionise your gaming journey by providing you with the best online casino gaming experience. Here's why you should play real money games only at LuckyNiki online casino,
New players get the most generous, highly rewarding welcome package in the industry of 100% up to ₹1,00,000 bonus with additional 250 free spins.
We have a massive selection of over 2500+ games that span all genres from live dealer games to table games, slot games, virtual sports, and jackpot games.
Players can enjoy both Indian and international games like Andar Bahar, Baccarat, Blackjack, Roulette, Sic Bo, and Teen Patti only at LuckyNiki casino.
Exciting Live Casino Games
Play both online casino games as well as live casino games like Crazy Time, Mega Wheel, Money Drop Live etc. We have around 5 different live dealer providers.
Practice Mode and Real Money Mode
LuckyNiki has both practice mode and real money mode. So players can first practice playing their favourite online casino games before wagering real money and winning.
We have both local and global payment options like UPI, Net Banking, Astropay, Skrill, and Neteller for making deposits as well as withdrawals.
Get all your winnings into your bank account in less than 24 hours.
LuckyNiki online casino accepts both local and global currencies for play. Play and win seamlessly in Indian rupees.
Mind-Blowing Daily Bonuses
Get daily personalised bonuses that suit your personal gaming style perfectly.
We at LuckyNiki have in place industry-standard encryptions to safeguard and protect all your personal and financial information and data.
We provide our customers with excellent 24 hours round-the-clock customer care to get all your queries resolved immediately through multiple channels like phone calls, chats, and emails.
Highly Rewarding Affiliate Program
Join the LuckyNiki affiliate program and start converting your web and mobile traffic into real money. Get rewards every time you promote LuckyNiki.
LuckyNiki is proud to be transparent, fair, and socially responsible. To protect our players from playing irresponsibly we have tools to help people set deposit limits and play limits. These tools can be found in the My Account section on the LuckyNiki website.
Conclusion
Social casinos are online casinos that are free-to-play and also feature pay-to-play. There are in-app purchases where players can buy extra currencies or chips and play more games. Social casinos have all the games that you can find in a regular online casino.
These games include table games like blackjack, roulette, poker, slot games, etc. The whole point of social casinos is to socialize with people. People usually get here with friends and families and share their scores on social media sites. Social casinos are technically legal as they are not considered to be actual gambling games.
Online casinos, on the other hand, are virtual platforms that have thousands of casino games like live dealer games, table games, slot games, jackpot games, and virtual sports. In online casinos, players play for real money. They deposit real money and take their winnings which are again real and can transfer them into their bank accounts.
Online casinos need proper licensing and regulations. Trustworthy and reliable casinos are 100% safe and secure.
LuckyNiki is India's most trusted online casino that offers over 2500+ games across various genres. We have both Indian and international games like Andar Bahar, Baccarat, Blackjack, Roulette Sic Bo, and Teen Patti. There are also live dealer games like Crazy Time and Mega Wheel from 5 different live dealer providers.
When you sign up you get the biggest welcome package of 100% up to ₹1,00,000 bonus with 250 free spins. We also have 24/7 customer support via phone calls, chat, and emails. We have multiple payment methods like UPI and Net Banking for making deposits and withdrawals.
Speaking of withdrawals, players can get their winnings straight into their bank account within 24 hours. Especially for our Indian players, we accept local currency so they can enjoy playing and winning in Indian rupees, other than this we also accept several global currencies. We also have international payment options like Skrill, Neteller, and Astropay.
Sign up now and win real money at LuckyNiki online casino
Get Lucky With LuckyNiki
FAQ
What are social casinos?
Social casinos are a type of online casino that house several casino games but people don't play them for real money. They're only for entertainment purposes. There are no real money games. All winnings are virtual, you can however buy extra chips to extend your playtime.
What kind of games can you play in social casinos?
You can play all kinds of casino games at social casinos like Blackjack, Roulette, Slots, etc. But you can't play these games for real money. They are free-to-play and pay-to-play only. All winnings are virtual and in the form of extra chips or spins for further play.
Can I win real money in social casinos?
Unfortunately, you can't, the whole point of social casinos is to play without money. Social casinos are strictly for socializing purposes. There are in-app purchases like you can buy virtual currencies and chips to extend your gameplay but that's it. Even though you've used real money to purchase the chips, all the winnings from the games are completely virtual. If you lose any game, you don't get anything.