Money Drop – Play online in LuckyNiki casino
The Money Drop Live is a branded game developed by top live casino game show provider Playtech that is based on the well-known UK television game show The 100k Drop (previously known as the Million Pound Drop Live).
Playtech Live's Money Drop Live is a money-wheel game. This game expands Playtech Live's already fascinating library of live games. The Money Drop uses the same technology as Spin A Win and Adventures Beyond Wonderland, which are both incredibly well-liked money-wheel games in India. In each game round, your goal is to prevent as much money from falling. You lose money if it decreases. Are you still paying attention?
Continue reading to learn about advice and strategies for playing Money Drop.
Win the Money Drop Real money game
The game's goal is to place up to 8 bets on a 54-segment money wheel and win a sizable portion of the initial money. Players must then use the money they gain from this on the Money Drop rounds.
Players split their winnings from the money wheel portion of the game between one and four trapdoors (labeled A to D) during the Money Drop round, correctly predicting which trapdoors would not open to escape with the most money possible.
About the Game
The Money Drop is a live casino game program with lots of action. Simple: place a wager on any multiplier and see how much money you can go into the Drop Zone round. You must divide your funds and deposit them in the Drop Zones during the Drop Zone rounds to determine how much money you can win. Some boosters increase your Drop Zones by two or multipliers, increasing your chances of winning up to 5,000 times.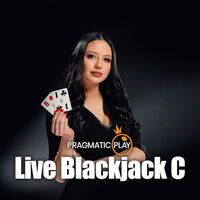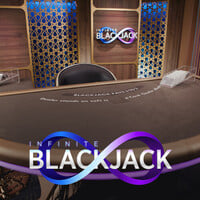 Infinite Blackjack
Evolution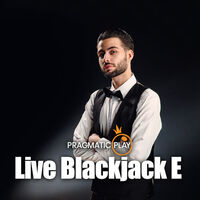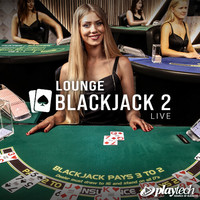 Lounge Blackjack 2
Playtech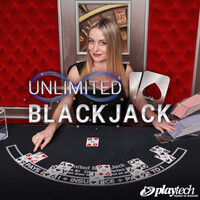 Unlimited Blackjack
Playtech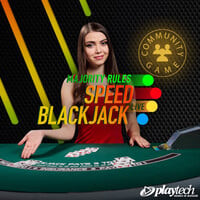 Live Majority Rules
Playtech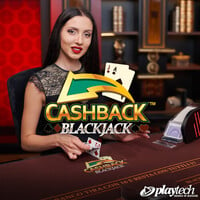 Italian Cashback Blackjack
Playtech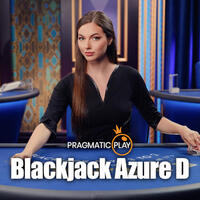 Blackjack Azure D
Pragmatic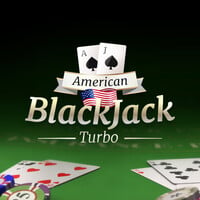 American Blackjack Turbo
GVG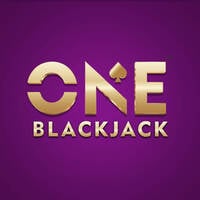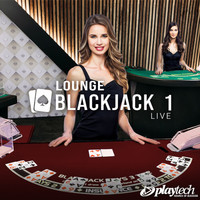 Lounge Blackjack 1
Playtech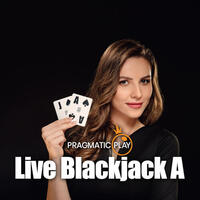 Live Blackjack A
Pragmatic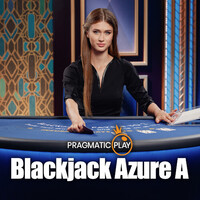 Blackjack Azure A
Pragmatic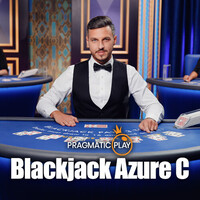 Blackjack Azure C
Pragmatic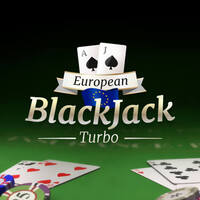 European Blackjack Turbo
GVG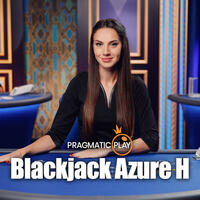 Blackjack Azure H
Pragmatic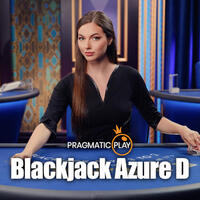 Blackjack Azure D
Pragmatic
Load more games
Rules for Money Drop Live
The Million Pound Drop, a well-liked British TV program, is the inspiration for Money Drop Live. As a result, you will probably notice many similarities in the game's mechanics. The main guidelines for Money Drop Live are listed below.
– The winning prize does not include reimbursement of your wager. Instead, you can only keep what is left over after the drop.
– The Drops are RNG-based even though this is a live game. The result of the decline is, therefore, unpredictable. But in the Card Clash game, there is a live host who hands the cards and spins the wheel.
– Although winning every game round is feasible, you are not always assured of coming ahead.
– No unique talents are necessary to succeed in The Money Drop Live because it is a game of chance.
– The only way to maximize your chances of winning is to wager on every position. However, even then, there is no guarantee that you will make money.
– You can still make Winning Zone side bets if you do not participate in the main event.
– The game will, at random quadruple various multipliers before the Drop rounds and expand the safe zones for the 8×1 drop.
A money-dropping wheel
The wheel features 54 vibrantly colored segments with columns from card clash games and multipliers. The Money Drop Wheel's multipliers can reach a staggering 5,000x, much to Pragmatic Play's Live Mega Wheel, which has multipliers of up to 500x.
An entertaining live dealer spins the wheel and guides you through the many stages and the game's unique features. You can place a wager on how many portions you want.
Key Features of the game:
The Money Drop is a thrilling game where the player at the casino controls the RTP and volatility. As the wheel spins, place your wagers on the multipliers.
1. It is a Live game show
2. RTP range: Depending on your wager, the RTP % varies. It falls between 94.4% and 96.48%.
3. Players have power over the game's volatility. You can choose a riskier strategy during the drops or adopt an aggressive one to score a significant win.
4. The following are the multipliers: 8, 15, 30, 100, 250, 1,000, and 2,500.
5. Minimum Bet is $0.10
6. Maximum bet is $4000.
More about Money Drop
– The sort of money drop round that you will play depends on the outcome of the wheel spin. It might be a Card Clash or a Drop game. In this context, "drop" refers to losing the bets made on particular zones.
– You must place your money in each of the four zones, but some of the zones will fall apart, and you can only keep your money in the remaining areas.
– The multiplier will raise your current balance in the event of a drop. After that, you must divide your chosen sum among the four zones (A, B, C, and D). You can only allocate your funds to one zone during particular rounds, such as the 8x multiplier.
– Some drops also allow you to spread your funds across all zones. You are, therefore, confident of winning in some way, regardless of which zone descends.
– The live dealer deals the cards to the players in the Blue and Pink sector if the wheel stops at the Card Clash segment. Three rounds of the card game are played, and the winner receives a specific multiplier.
The section below has further information about the Card Clash round. Before that, let us see how to play this game.
How to play the game Money Drop?
– To play the Money Drop for real money, you must first create an account and deposit money.
– Once the account is operational, go to the live casino section and either enter "Money Drop" in the search bar or access the Live Casino game lobby, which is located in the Game Show category.
– Once you open the game window, wait until the current game ends and the betting table opens.
– There are eight different ways to bet. If you wish to improve your chances of moving to the next round, you can put a chip on as many slots as you like.
– The live dealer will spin the wheel after the betting has ended.
– You will go on to the Drop Round if one of the multipliers is the winning segment.
– You must wager the money you won in the four cases during the drop. You can allocate the funds as you like, putting them ultimately toward one case or distributing them among others.
– You can preserve only the money over one selected case. You will need to place the remaining funds over the various cases because specific multipliers have two or three Drop Rounds.
At the end of the Drop Rounds, they will add any remaining funds to your account.
What are Multipliers?
You can place one of seven multiplier bets. Simply hover your mouse or swipe your finger over each space to put a wager on that area. Alternatively, you can choose a chip and place it on the betting table to set different stake sizes on each betting spot.
⇒Quick Drop Mode at 8x
⇒1 Drop Round at 15x
⇒1 Drop Round at 30x
⇒Two Drop Rounds at 100x
⇒Two Drop Rounds at 250x
⇒One Thousand: Three Drop Rounds
⇒Three Drop Rounds, 2,500x
Game of Card Clash Round
There is a card clash bet in addition to the multiplier bets.
You will be able to participate in the Card Clash round if you win this wager.
You must select the right or left side at the beginning of the round.
The dealer will then shuffle a 52-card deck, and two cards will be turned over, one on the left and one on the right. The winning team has the higher card. The reward rises with each victory and is repeated three times. When there are ties, both sides are paid out, and if there are three ties in a row, each side is paid out 1,000 times.
Winning Zone Side Bet
Anyone can try to earn money during the Drop Round by placing the winning zone side bet. You can use a chip to wager on one of the four Drop Zones, whether you are just watching the game or you lost your bet. This wager's payouts are as follows:
⇒In a round with only one Drop Zone, the payout is 2.9:1.
⇒In a round with two Drop Zones, the payout is 0.95:1.
You go on to the Money Drop rounds after winning money from the money wheel. The money you have gained up to this point in the game is not yours to keep.
You must divide the total amount of money into 10 equal-value stacks and then distribute them across the four trapdoors (A to D) as you see fit.
Keeping as much money as possible is the game's goal. Three of the four trapdoors will open once the countdown expires and you have distributed your money, and the money you placed on them will vanish forever.
You will only have to put your money at risk once when playing on an 8x, 15x, or 30x game round before getting paid out on your wins. You must keep betting with the remaining funds if you are playing the higher-value game rounds until they are over or you have lost all of your initial gains.
Depending on the device they are using to play, players move a slider above each trapdoor to specify how much they are willing to bet.
Auto Stack
You can let the computer use the Auto Stack option if you are having trouble deciding how to allocate your funds for the drop zones. Decide how many Drop Zones you want to fund, and the game will divide your funds and fund each zone accordingly.
SIDE BETS AND PAYOUTS
The initial reward is based on the winning multiplier, but depending on the results of the Drop Zone, that amount may reduce. For instance, if you wager $1 on the 100x multiplier and win, you must split your $100 amongst the Drop Zones; the payoff is whatever is left on the winning Drop Zone. The multipliers and Card Clash are distributed as follows:
⇒20 times on the wheel, 8 times overall: RTP – 96.02%
⇒15x: Appearances on the wheel occur 11 times; RTP – 96.25%
⇒30x: Appearances on the wheel occur 6 times; RTP – 96.25%
⇒100x: Appearances on the wheel occur 7 times. RTP – 96.01%
⇒250x: Three times it is shown on the wheel: RTP – 96.18%
⇒three times on the wheel, 1,000x: RTP – 96.4%
⇒2,500 times: One appearance on the wheel; RTP of 96.4%
⇒Card Clash: RTP is 97.5% when it appears once on the wheel.
The following are the Card Clash payouts:
A new mini-game using a shuffled deck of 52 playing cards that the host manually shuffles before the game begins will be presented to participants if the money wheel falls on the card clash segment of the wheel and they have bet on it.
2, 3, 4, 5, 6, 7, 8, 9, 10, J, Q, K, and A are the cards currently in play. The 2 is the lowest card, and the A is the highest.
Players must choose a left or right side to support. Each side is dealt a card one at a time, and the winner is the side with the greater value card between the two.
Players will get a reward based on their total number of wins or draws after the three-game rounds. A reward is not given to players who lose all three rounds.
The maximum victory, a 1,000x multiplier, will be awarded to all players if three consecutive ties are in the Card Clash phase. Ties provide multipliers to both sides.
⇒1 Tie: 4:1
⇒1 Win: 9:1
⇒14:1 One win, one tie.
⇒2 Ties: 19:1
⇒2 Wins: 19:1
⇒24:1 with 2 wins and 1 tie 29:1,
⇒29:1, 1 win and 2 ties
⇒3 Wins: 49:1
⇒3 Ties: 999:1
Quick Strategies to win the game?
Now that you understand how to play the Money Drop game, you need to understand the tips to win the game. When playing The Money Drop, there are three primary techniques to consider.
Play it safe and distribute your funds throughout the Drop Zones to ensure you win something in every round.
For the big successes, risk everything. Even though you might not win them all if you remain consistent, the ones you win will be worth more than if you continually divide your gains by four. This is the riskiest type of bet, so if money is tight, you should avoid utilizing this tactic.
To ensure a chance at the Drop Zone, wager on every space.
Playing The Money Drop Live has two possible approaches: playing riskily for large payouts or playing cautiously for smaller but more consistent payments.
Risky high-reward strategy
When playing the Money Drop game, you must wager your total amount on the Money Drop bonus game rather than dividing it over several trapdoors if you want to win large. Since you only need to play the bonus once in the 8x, 15x, and 30x games, accomplishing this is significantly more straightforward. The chances of choosing the appropriate trapdoor twice or three times when playing in the high stakes rounds are substantially lower.
It is unquestionably the finest technique for high rollers to pull up some sizable gains if you have the nerve to play this style.
Conservative win-win tactics
With this approach, you can cover the game reel in any way you see fit. Cover every trapdoor with an even amount of money once you have entered the Money Drop bonus (however, you can mix it up, be sure to cover all trapdoors).
Pay attention to your bet levels to ensure you are recovering more of your initial investment than you staked. Although you would not earn enormous sums of money using this technique, you should be able to increase your bankroll gradually over time.
So here is what we have to say.
Reduce Your Risks
A game of chance is called The Money Drop. As a result, no unique talents are needed. Instead, playing cautiously will help you reduce your risks. This entails covering every zone, whether it contains one drop or two. This increases your likelihood of winning.
Plan Your Budget
Although this game gives you extra money to play with, it is essential to remember how much of your money is on the line. It is also crucial to clearly define your win and loss limits for each gaming session. This will prevent you from chasing your losses and help you preserve your victories.
Try not to play for too long.
You can take breaks to relax and keep the game exciting by breaking up your gaming time into shorter sessions. Compared to when you are fatigued from staring at displays, you are more likely to make wise selections when you are calm.
Make the most of bonuses.
Gambling websites frequently offer bonuses to both new and regular clients. These bonuses are helpful since they provide you extra money to play with when you play online casino games. As a result, you'll have extra money to use for betting. But before collecting any casino bonus, check the terms and conditions. Accept only offers with fair wagering conditions.
Where to Find and play the Money Drop game?
Any online casino that provides Playtech games will have the Money Drop Live game show. Click here to play on LuckyNiki. If you choose to register at any other gambling website, keep in mind to check the licensure and security.
Why choose LuckyNiki to play?
With an estimated one billion players globally, online gaming has swiftly become one of the most common hobbies.
Online gaming can initially seem overwhelming because there are so many options. So, the following are some of the most crucial things to consider when playing online games.
Study carefully
Do your homework before choosing the game, the gaming provider, and everything else.
Save your sanity
Online gaming may be fiercely competitive, and getting sucked into the drama and losing your temper is simple. Take a break from the game if you become very agitated, and come back once you have calmed down.
Play with restraint.
Never let yourself get carried away when playing online casino games or buying in-game stuff for multiplayer games.
Safety is essential.
Even if they are free and only for pleasure, use optimal security procedures to remember the most crucial thing when playing online games.
Now that we know what to do, here is what LuckyNiki features help you decide why it is the most trusted website:
1. Reliably secure
Players' integrity should be their top priority when playing online games. Online games like Roulette may be played in a secure atmosphere, thanks to LuckyNiki.
2. Constant customer support
If you have any difficulties while playing, contact us anytime.
3. Quickly transferring winnings
Within 24 hours, your wins are promptly deposited into your account!
There is still more, too.
4. The highest sign-up bonus
LuckyNiki gives you the most incredible lucky bonus in the business—up to one lakh rupees.
5. Daily Bonuses
We provide daily personalized bonuses, so you won't have to stop playing!
6. Variety of Games
Thanks to our five live dealer suppliers, you can choose from a large selection of games.
Visit LuckyNiki now to explore the whole new gaming world.
VIP Lounge at LuckyNiki
Additionally, players can join our VIP lounge, an exclusive club that opens only by invitation to our premium members. Additional incentives offered here include:
⇒Exclusive Manager support
⇒Bonuses and gifts
⇒Services for quicker withdrawals
⇒Cashback Promotions
If players accrue a particular amount of points while participating in live casino games, you may invite them to join LuckNiki's VIP Lounge. After that, the approval process for documentation like an ID, proof of residency, and a minimal deposit begins.
So what are you waiting for? Jump on the sight and get your luck going! We are waiting.