Money Drop Live
The Playtech game Money Drop Live is partly modeled on the well-known TV program known as the 100k Drop. A few extra features in the live dealer version make it suitable for use in the live casino setting. The game's goal, though, is what makes it distinctive. The concept is that you win a large sum of money at the beginning and then decide how much you want to keep at the end. As you attempt to win up to 5,000x your stake, this unique reversal gaming ultimately boils down to risk and reward. To better understand how to play and what you may anticipate to win the Money, let us get into the details.
About the game:
Before we get into details, let us first speak about the wheel and the many game rounds you might encounter. There are a total of 54 segments on the large wheel next to the game's host. It contains three card clash segments and 51 multipliers, and it is these parts will allow you to access one of eight money-drop bonus games. We will discuss the different types of games ahead. The 51 multipliers have values between 8 and 2,500 times your stake. In any round, a booster can increase the winning drop zones by two or quadruple the wheel multipliers (up to 5,000x). The Card Clash round offers multipliers ranging from 5 times your investment to 1,000 times, but you could also lose everything.
Game Features:
We will get to the two critical components of the Money Drop casino game.
1. The Money Drop round is the first one, where you will spend most of your playing time. The sum of money you receive when you enter the Money Drop feature is determined by the multiplier value you were awarded for placing your initial wager on the wheel. If you staked €5 on the pink 100x segment, you might enter the feature with €800.
We now know that in order to keep your €800 wins, you must play through two money drop rounds. Additionally, all four drop zones are in use. You are responsible for deciding where to put your €800; you can either put it all in one zone or split it up among the two, three, or four zones. Always remember that this game is about risk and return and that splitting your bankroll is the ideal strategy.
2. Card Clash is the second feature; you are not required to select anything here. The host will approach the card table and begin the three higher/lower format rounds there. Your prize will vary depending on how frequently you draw a higher card.
-A multiplier worth five times your bet is equal to one win.
-A 15x multiplier will be applied after two wins, and
-A 95x multiplier will be applied after three wins.
If there are three ties, you can win the highest Card Clash reward, worth 1,000 times your bet.
With the game's latest upgrade, all Wins and Ties award Multipliers during the Card Clash bonus game. Additionally, during a Quick Drop, there is no restriction on the number of Drop Zones. Furthermore, Playtech expanded the Winning Zones side bet to include Watchers so that everyone may now participate in the action. Anyone merely watching and not taking part in the main game and those who ran out of Money during the drop rounds can access it. Guessing the Winning Zone is the aim of this side bet.
3. You also have a variety of betting tools at your disposal, including the auto-play option and in-game statistics. The money drop game's auto-stack feature allows the computer to choose where you should lay your cash piles. This is fantastic if you would prefer to relax and remove all of the uncertainty from your gameplay.
4. There is only one English-language live Money Drop table available right now. Although it can accommodate an infinite number of participants, we wonder if we will soon see any non-English broadcasts.
English, Czech, Dutch, French, German, Greek, Hungarian, Italian, Polish, Portuguese, Romanian, Spanish, Russian, Mandarin, Hindi, and Slovak are the languages you can select for the user interface (UI).
Volatility and RTP
All betting segments for Money Drop Live have a different return to player (RTP). RTPs are between 94.40% and 96.48%. The players themselves manage the volatility because the game largely relies on human decision-making.
The Card Clash Game only offers the best RTP of 96.48%. 8x Quick Drop is the most profitable betting market, with odds of 37.03% and an RTP of 96.02%.
The worst decision is to stake Money on a 2500x round with 1.85% odds and a 94.04% RTP.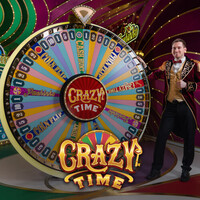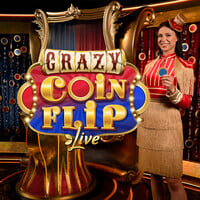 Crazy Coin Flip
Evolution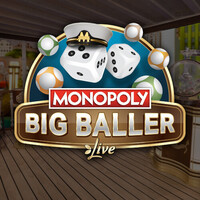 Monopoly Big Baller
Evolution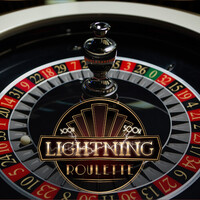 Lightning Roulette
Evolution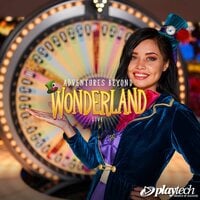 Adventures Beyond Wonderland
Playtech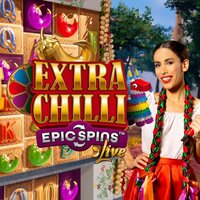 Extra Chilli Epic Spins
Evolution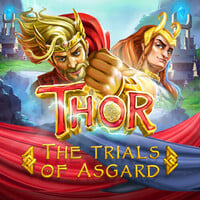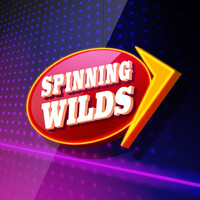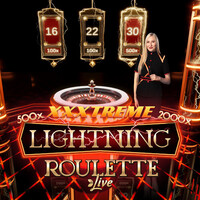 Extreme Lightning Roulette
Evolution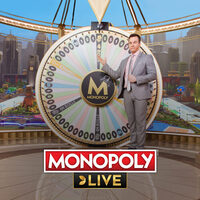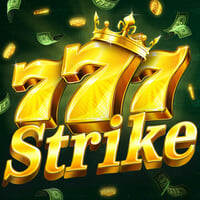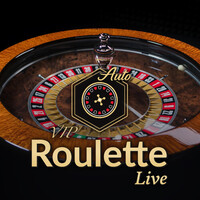 Auto Roulette VIP
Evolution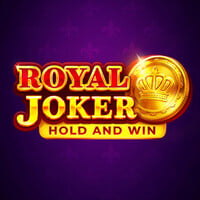 Royal Joker Hold and Win
Relax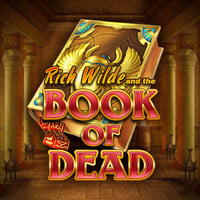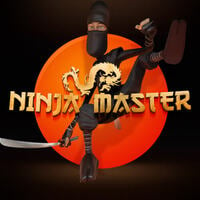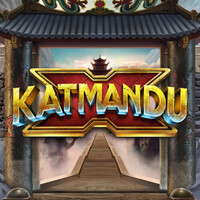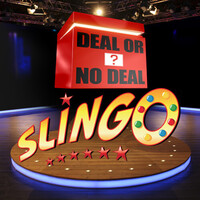 Slingo Deal Or No Deal
Slingo
Load more games
How to play Money Drop Live?
It can take time to grasp how to play Money drop live. Let us start by discussing each element of the game.
The Money Drop Wheel is the most crucial and prominent part. This wheel has fifty different columns, including columns for card clash games and multipliers.
Your starting point for the game rounds is this wheel. You will be assured a spot in the money drop round or card clash if you gamble across every sector of the wheel. The host spins the wheel and can be turned in a different direction between betting rounds.
The Money Drop Games are the next. The Money Drop is divided into four areas.
The objective of the game is to wager money on one or more zones while hoping that Money stays during the money drop round.
Any money left over after the money drop is either paid to you or applied to the following game drops. Whatever game you are playing will determine this. Whatever Money is left over after all Money Drop rounds is yours to keep.
Different game types:
All the Money Drop Games are listed below:
8x Multiplier Quick Drop Game – You can only place Money in one zone in this game.
Spread Money among four zones in the 15x Multiplier One Drop Game.
One Drop Game with a 30x Multiplier – You can drop Money into one of four drop zones in this game.
You can place money in four zones during the two drop rounds of the 100x Multiplier Two Drop Game.
250x Multiplier Two Drop Game: In order to keep your money in this round, you must complete two drop rounds.
You should play three drop rounds for a 1000x multiplier in this 1000x multiplier three-drop game.
Three-Drop Game with a 2500x Multiplier: You can take the most significant money in this round.
The Card Clash Game Round begins next. You enter the Card Clash Game by one of the three columns on the wheel. Fifty-two cards are used to play this game. Blue and pink are the two available playing positions. Any position is open for players to play.
The dealer deals Blue and Pink one card each for each of the three rounds of play. The position wins the round with the highest cards. The winner receives the multiplier. The following two rounds also go on like this. Players will receive one of the following multipliers at the game's conclusion:
– One win is worth five times.
– 2 wins pay 15 times,
– 3 wins pay 95 times,
– and 3 ties pay 1000 times for each position.
Zone of winning Side Bet
This game's intriguing feature is this one. Players who did not place the primary game wager or lost their stakes during the Drop rounds may place this wager. You must choose a chip and insert it into any Drop Zone to place this side bet.
The payouts for the winning wager are:
One Zone Wins, 2.9:1,
Two Zones, 0.95:1.
Set your wagers!
Let us dive into the crucial Money Drop Live regulations and concentrate on the eight distinct betting alternatives presented at the beginning of the game. Eight options total include one Card Clash option and seven multiplier alternatives. Simply select your chips and set them on the multiplier values you desire for the Money Drop wheel to drop on. So, for your convenience, here is a list of the eight betting possibilities:
-Red 8x Multiplier: A single-drop game where the bet is "all or nothing."
-Orange One drop game with a 15x multiplier that uses all four zones.
-Green Another one-drop game that utilizes all four money zones is 30x Multiplier.
-Two drop rounds with access to each of the four zones are included in the pink 100x multiplier.
-Additional two drop rounds with all four money zones in play with the purple 250x multiplier.
-Yellow 1,000x Multiplier – Four zones to protect your Money and three drop rounds.
-Again, there are three drop rounds, and all four zones are in play with the gold 2,500x multiplier.
-Silver Direct access to the Card Clash feature is provided.
You will be brought to the card table if you place a wager on the Card Clash option and the wheel lands on one of the three segments. No decision will be made in this phase of the Money Drop Live online game.
The cards are dealt, and the format is a straightforward higher/lower one with three ties activating the top 1,000x multiplier.
Payouts for Live Money Drops
It is challenging to explain the paytable for Money Drop by Playtech using conventional methods. Even though 7 of the eight core bets have fixed payouts, the amount of money you actually receive is very diverse. For more information, see our guide on how to play Money Drop by Playtech.
The RTP rates and chances of winning in the first round vary for each wager. The below table has the data. The number of drops in the second stage for each type of wager is also mentioned.
| | | | |
| --- | --- | --- | --- |
| Bet/Multiplier | Drops | Probability percentage | RTP |
| 8x | 1 | 37.03% | 96.02% |
| 15x | 1 | 20.37% | 96.25% |
| 30x | 1 | 11.11% | 96.25% |
| 100x | 2 | 12.96% | 96.01% |
| 250x | 2 | 5.55% | 96.18% |
| 1,000x | 3 | 5.55% | 96.40% |
| 2,500x | 3 | 1.85% | 94.40% |
| Card Clash | / | 5.55% | 96.62% |
| Winning Zones | / | / | 97.50% |
How to win the Money Drop Live game?
Players can employ a variety of methods in various game phases. The Conservative strategy is the most popular one, and players that use it try to remain in each money drop round. This is only possible if you place bets in every zone. To spread the Money as effectively as possible, you might choose auto-play.
Another tactic is to place a single wager in each money drop round on a single zone. This method works when you win up to three consecutive times and has a 25% chance of picking correctly each time.
A different tactic is connected to the initial wager on the gaming wheel. There are eight other bets that you can place. If you bet on all eight spots, it will unlock your bonus round. The best wager is the 8x Quick Drop, which has a 37.03 percent chance.
Let us examine a few playing techniques for Money Drop Live.
The two key components are the initial wager on the Wheel and how to play the money drop.
Let us examine the wager that has the best chance of winning.
The best betting segment is 8x Quick Drop, which offers odds of 37,03% and an RTP of 96,02%. The 15x (20.37%) and 30x (11.11%) are the following.
Since each of these rounds is a one-drop game, your chances of winning are better, but choosing which zones to stake your bets on will require you to take more risks.
The worst decision would be to wager on a 2500x round with odds of 1,85% and a return to player (RTP) of 94,04%.
The Card Clash game offers the highest RTP percentage at 96.48%.
Considering everything, we suggest betting on many positions at once: 8x, 15x, and 30x as fixed selections, plus one position among 250x, 1000x, and 2500x.
So to reiterate, here are the three basic approaches you can take when playing the money drops.
The conservative approach ensures a profit each time you play a money drop by dividing your funds equally among all of the zones.
Put all your eggs in one basket by betting on only a few zones. Both the likelihood of more significant wins and blank records will increase.
The Mixed strategy lets you combine elements of the Conservative and Aggressive strategies, depending on your bankroll and playing preferences.
By dividing your Money across three or four zones, for instance, you may try to stay in the game in the two- and three-drop games. You could only cover one or two zones on the final descent.
What do the experts say?
In 2021, there was a tonne of entertaining live casino games that included innovative ideas from various studios. But the Money Drop is, without a doubt, the most intriguing game in terms of design.
The fundamental concept of starting with a large sum and attempting to hang onto it is original and entertaining. We take it as a tremendous complement because it is far from anything else that top live casino sites can provide.
In addition, there are many different ways you can play the game. Your Playtech Money Drop approach might range from very conservative to reckless.
Especially by the standards of specialty casino games, the RTP is often decent. The 2,500x wager is one exception that it might improve slightly. Additionally, the game's entire reliance on luck may offend some players.
The Money Drop can be given a perfect score if we consider the first-rate presentation and faultless technological implementation. The Money Drop live casino game from Playtech is ideal if you are looking for something new and exciting.
Frequently Asked Queries:
Q. What is the most effective Money Drop Live tactic?
A. Covering all betting positions before dividing your stake equally among the four Drop Zones is the most reliable and secure Money Drop Live tactic. The smaller bets and x8 sections may result in some financial losses, but they should yield the highest long-term results.
Q. What is the highest payout in Playtech's Money Drop Live?
A. The maximum bet that you can win is 5,000 times the initial bet. You will need to succeed in a risky x2,500 wager and then win three consecutive Money Drops, which is extremely rare. You will also require the double booster. Also, note that the maximum payment for Money Drop is $500,000. This limit may differ depending on the casino you are using.
Q. What is the smallest and largest bet?
A. The smallest bet for each spin is £0.10. High rollers can wager up to £500 per round of play.
Q. What is Money Drop Live's RTP?
A. Depending on the Money drop live game round you choose to play, the game has an RTP ranging from 94.01% to 96.48%.
Q. Can I get Bonus Spins without Making a Deposit on The Money Drop?
A. For many slots and casino games, LuckyNiki provides no-deposit free spins and no-deposit bonuses. Check the LuckyNiki website to know the details.
Q. Can I use my tablet or smartphone to play the Money Drop Live?
A. The Money Drop can use desktop computers, laptops, and mobile devices. The best recent games are created using scalable technology to function and appear the same across all platforms. As a result, The Money Drop Live may be played on the go.
How to start playing Money Drop Live on LuckyNiki?
Now that you are aware of how to play these games let us look at how to sign up for LuckyNiki and begin playing.
You may either play directly on the website or download the Casino app:
Using the casino website download the app:
If you have an Android or Windows Phone, the casino's website has connections to many of the best online casino apps.
Enter casino links into your chosen tablet or phone when you are ready to download casino apps. The website will identify your device and will also offer step-by-step installation instructions.
We have provided you with a lot of justifications for selecting the LuckyNiki app as your preferred online gaming app. Are you still in need of more? Not at all!
So, start winning real money while discovering the game world at your fingers!
How Can I Download a Casino App to My Phone?
A casino application should be easy to install. Simply follow a few easy steps to start playing. Your device may require slightly different actions. Here is a detailed installation manual:
Choose a casino:
You can pick a reliable casino that fits your particular game interests and skill level. Verify the app's suitability for the operating system of your device.
2. Download the app:
On LuckyNiki's website, a prompt to download the app will appear when you go to the casino's website. You can do this immediately on the website or the Google Play store for Android.
Download the LuckyNiki app here.
3. Register or log in:
You can immediately access the LuckyNiki app if you already have an account with the online casino. You must register and submit basic information about yourself if this is your first time creating an account. Enter your preferred payment method at the cashier to play for real money.
4: Select a game:
Now go ahead and choose the game type and preferred version you want to try by hunting through the game lobby. If it suits you better, start out by playing the game for free until you get the hang of it.
5: Click "Play" to begin!
You are now prepared to begin playing and succeeding! Make sure your device is set to landscape orientation for the best view.
So visit LuckyNiki now and start playing and winning the Money Drop Live!