Live Speed Roulette
One of the most popular roulette products available is Evolution Gaming's Live Speed Roulette. Playing Live Speed Roulette is twice as fast as the fastest online roulette variants. Given the number of competing games, Evolution Gaming's achievement is remarkable.
If you get bored waiting between games, we recommend Live Speed Roulette, which offers games much faster than regular roulette games. However, it would be best if you kept in mind that being able to place bets more quickly each game means you are spending your money faster as well. The live dealers are friendly and will communicate with you to make your gaming experience more enjoyable.
Players can view the results of recent Speed Roulette rounds in the bottom right corner of the screen. Many people swear that statistics like these aided them greatly in determining the winning outcome. Checking them out is quick and easy and won't hurt your chances.
About the game Live Speed Roulette
Live Speed Roulette has no extra features; it is a European roulette game that follows European roulette rules. The main distinction is that the games are much faster than usual. There is a single zero in green and numbers 1 to 36 in red and black pockets on that roulette wheel.
Your dealer stands behind the betting table. The betting table is blue and features standard bets like straight-up, red, or black. The roulette wheel is located on the left side of the screen, and above it is a history panel that displays the previous six winning outcomes.
Bets can be placed from 0.50 to 10,000, with a maximum bet of 25.00 on straight-up bets offering the best return of 35 to 1.
The control arrangement at the bottom of the screen contains your chips and options for video angle, audio and a chat box. If you want to talk to the dealer or other players at the table, you can do so by clicking the chat bubble. Other options include re-bets and the racetrack of bets found in French Roulette.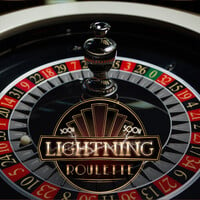 Lightning Roulette
Evolution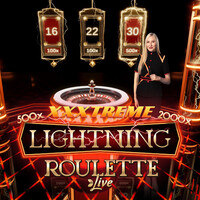 Extreme Lightning
Evolution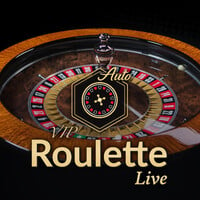 Auto Roulette VIP
Evolution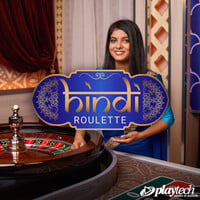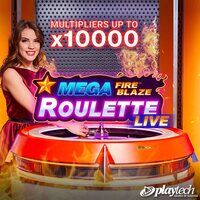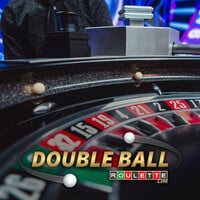 Double Ball Roulette
Evolution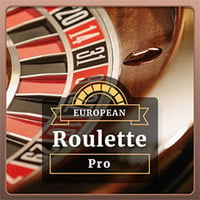 European Roulette Pro
GVG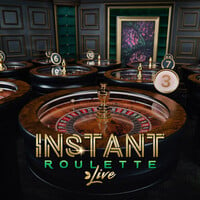 Instant Roulette
Evolution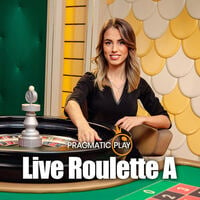 Live Roulette A
Pragmatic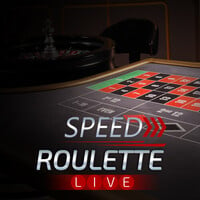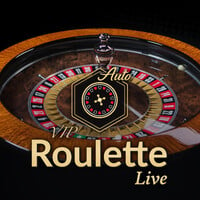 Auto Roulette VIP
Evolution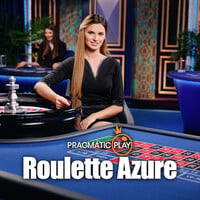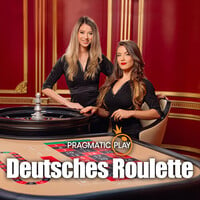 Deutsches Roulette
Evolution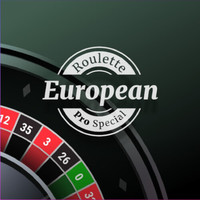 European Roulette Pro Special Fl
GVG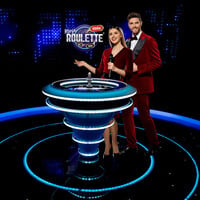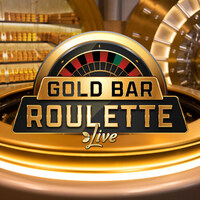 Gold Bar Roulette
Evolution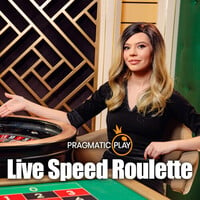 Live Speed Roulette
Pragmatic
Load more games
What are the highlights of the game?
Because there are only 25 seconds between spins, the action is swift.
Winning Number Recognition Technology Based on Video and No "Dead Time"
Customized Wheel and Well-Trained Game Hosts
Table with Multiple Cameras for the Best Immersive Playing Experience
There is no need to waste time learning new rules.
How to play Live Speed Roulette?
Live Speed roulette, like most Evolution Gaming games, is streamed live from their studio in Riga, Latvia. Because the game must be high-speed, the wheel must be designed to meet its requirements. It is a custom-designed product by the leading gaming equipment manufacturer.
Several reputable authorities license and regulate Live Speed Roulette.
So here is how it is played;
Live Speed Roulette requires two things from players: a live casino account and funds in the account. Specifically, Evolution Gaming does not allow players to try their games in demo mode, so anyone interested in trying Live Speed Roulette must be prepared to deposit some money.
Aside from that, starting the game is as simple as clicking on its name or featured image in the game menu. The playing screen loads in seconds and you are welcomed to Live Speed Roulette's magical world, streamed live from the company's studio in Riga, Latvia. Use the user interface to place one or more bets within the betting limits, which are typically set between 1 and 5,000 at most live casinos.
Those who play Speed Roulette must react quickly and place their bets before the ball lands in one of the slots. Otherwise, they will be unable to place a bet and thus participate in the game. The video-based winning number recognition programme resolves the spin outcome quickly, and players must decide their next move soon because the wheel has most likely started spinning again.
This is how it goes on.
Video Highlights
-Live Speed Roulette is a fast-paced game, so the cameras must always be in the right place. Multiple cameras are used to ensure that the Player has the best Live Speed Roulette experience possible.
-The 1st camera allows for a closer angle look at the wheel. It is ideal for keeping track of the action when the ball is about to land in the winning pocket. Another camera angle shows the dealer and the wheel together. Finally, the multi-camera view combines all of the angles for the Player.
Game Features
Live Speed Roulette bets have low and high limits. These differ from operator to operator, but generally, they begin at $1 and can reach $5,000. Players can use them to back a single number, a colour, or neighbouring numbers.
The Speed is what distinguishes Live Speed Roulette from other types of live roulette games. From one spin to the next, game rounds last about 25 seconds. This is 50% faster than the majority of the roulette games available from Evolution Gaming. That means that in an hour of gameplay, players can play at least 50 additional rounds.
This Speed is attained by minimising so-called "dead time." This is the amount of time spent waiting for players to place bets.
While the wheel is spinning, all bets are placed. The dealer closes betting immediately before the ball slows down. This means that the game is still played on a regular basis.
Furthermore, dealers make time to communicate with players. The live chat feature is a popular feature of Live Speed Roulette because it allows for constant interaction.
Finally, Live Speed Roulette has some excellent extra features that can make the gaming experience more personalised. Automatic video adjustment and a variety of sound options are among them.
Video recognition technology is another helpful feature that speeds up each round. This technology is used to determine which numbers are winning. As a result, the validity of each game is increased while the Speed is increased.
Evolution Gaming has only hired the most talented live dealers in order to maintain the high standard that Live Speed Roulette requires. These dealers are also trained to be able to lead fast-paced action easily.
What are the rules for playing Live Speed Roulette?
1. The gameplay will be broadly similar to the developer's standard Live Roulette table. The difference is that Speed Roulette rounds are much faster. This is one of nine roulette tables designed by the software provider. They all allow an infinite number of players to enjoy this release.
2. Bets are placed on the racetrack in the bottom right corner of the screen and the primary grid in front of you. The main grid is where you put all of your standard bets. You use the primary grid to place a Straight number stake or an Odd/Even wager.
3. The racetrack is used to place a neighbour's bet or to wager on one of the unique French wagers, such as Voisins Du Zero.
4. Speed Roulette has also retained the detailed statistics page. Here you can quickly check hot and cold numbers. In fact, you can place direct bets from this page, which is unusual for other software providers! Evolution Gaming's ability to save your favourite chances is a godsend if you like to play passively, as we do.
5. Live Casino provides European Roulette, which is played on a wheel with 37 pockets numbered zero to 36. This roulette variant offers better odds than tables with more pockets (e.g. American Roulette, which has both a single zero and double zero).
6. You are not limited to betting on a single number and may place any number of bets on individual numbers or groups of numbers. This all takes place on the 'inside section' of the table.
7. The 'outside section' also includes a number of matching pairs of bets, each of which covers 18 numbers. High/low numbers, even/odd, and red/black are examples.
8. There are also six 12-number bets, known as column and dozen bets, and various 17-number bets on different parts of the roulette table.
Here are the differences:
The main distinction is, of course, the Speed. According to the developers, each game round takes about 25 seconds to complete. This is a significant improvement over a standard round of Roulette, and it even outperforms Playtech's own Speed Roulette game. Dealers were primarily able to keep up with the pace. However, some lag a few seconds behind, most likely because they were still getting used to the new way of playing.
How did Evolution Gaming manage to make each round go so quickly? This is due to the fact that the next game begins as soon as the previous round's winner is determined. While players place their bets, the dealer will spin the wheel once more. The wheel is almost always in motion, implying players are constantly setting new wagers.
Apart from that, there are no differences between Speed Roulette and the real thing. The skilled and friendly dealers, makes these fast-paced rounds feel just as smooth as standard Roulette games. As previously stated, there is also a Playtech version of this release. We still recommend playing the Evolution version. It is quicker and smoother than anything else on the market.
What is the expert's opinion?
Live Speed Roulette is an excellent and innovative game that anyone who appreciates cutting-edge live dealer gambling products must try. This game features multiple camera angles and is hosted by Evolution Gaming's ever-attractive and professional dealers. Most importantly, it has a 25-second wait time between rounds, which qualifies it as the "World's Fastest Live Roulette Game." Aside from that, Speed Roulette has well-known and appreciated features such as the multi-game option, HD feed, and user-friendly interface.
We have already mentioned that we enjoy playing Roulette while watching television. However, when we played Speed Roulette, we discovered that anything never took our attention away from the wheel! When the first round concludes, the second round has already begun. If regular Roulette is too dull for you, this variant might be worth a try!
The LuckyNiki team had a great time playing it in and out of the office! We could sneak a few rounds in a while commuting around the city thanks to a fantastic mobile version. Speed Roulette is highly recommended to anyone interested. You will not be disappointed!
Live Speed Roulette strategies:
Although Roulette began as a pure chance game, you can increase your winnings by following a few simple rules. These include the 'gambler's strategy,' which involves placing chips in both even and odd-numbered positions on the live roulette wheel, and the Martingale system, which involves doubling your wager after each loss.
Examine the Casino's policies.
The rules of the game, as with any gambling, can be complex and will differ depending on the line of roulette casino you are at. You can tailor your game to your strategy and the stakes you are willing to bet once you have learned the rules. Before you enter, read the rules. They will vary between casinos and may also vary between tables.
Wear a headset because most casinos, will have you listen to a live commentary to remind you of the rules and adjust your betting accordingly. Using the Instant Replay feature, you can also check the live roulette odds on the Casino's website.
Set a bet amount that corresponds to your bankroll.
What is the minimum bet to beginning the game? While many gamblers deposit into a gambling account equal to the minimum bet required to win, this deposit method carries the same risk as placing a $10 or $100 bet. Rather than committing to the smallest possible minimum bet amount, you should take a larger bankroll than you are comfortable with.
Choose the bet with the best chance of returning a profit over the one with the lowest. Continue playing until the number on the live roulette wheel stops moving. Spending a long time watching the ball on the live dealer roulette wheel is not very good. Remember that you will compete for time and attention with other players in the live roulette casino.
Avoid following "hot streaks."
These are usually the result of a combination of luck and skill rather than a long run of good fortune. These are very common among new players and typically indicate that they have been playing for a while because streaks inevitably end.
The best way to enjoy your favourite casino games is to enjoy the thrill of playing them while remembering that the odds are still in your favour. Betting is supposed to be enjoyable, and when you are enjoying yourself, you are naturally more relaxed, which speeds up decision-making.
Understand the house edge on the various bets.
The house edge (also known as the vigorish in the case of a roulette wheel) is the estimated profit to a gambler after the rake has been deducted. The house edge on any single bet is approximately 0.65%. As a result, before you begin playing on a live speed roulette table, you should understand the house edge.
Betting with chips
This method is more profitable than wagering with coins or cards because most players find it more satisfying to participate in the live roulette game itself. It entails placing bets in the hopes of winning more bets from the dealer. The first bet costs 10 chips, and you must bet again after every five spins, so if your chips run out, you must start over.
Martingale strategy
In this system, you double your bets after each loss, allowing for a loss of any value equal to the cost of doubling your bet. As a result, if you lose five chips, your next chance will cost you five more. The amount you bet will limit your winnings to the amount you bet, and the Casino will keep a portion of the remaining stakes.
Using money to bet
The betting rules for your favourite casino games are determined by how much you want to wager and what skill you seek. For example, you may only want to bet $50 when playing blackjack, but if you want to maximise your winnings, you should go all in.
In this case, increase your bet to $100, then bet the $100 again on each subsequent hand, doubling your total stake.
Choose a roulette table with caution.
Playing live Roulette on a desktop or laptop computer is the most popular way to enjoy the casino game. Because you are away from your living room or in a convenient location for the dealer, console versions are often less popular. Many people prefer to sit at a table where they can converse with the dealer.
You can also use one of the immersive roulette table simulator programmes, which simulate the feel of a casino and include features such as a leaderboard, chat, and virtual money. The most important part of your decisions will be to decide on the Roulette table. Roulette consists of four "black" and "white" squares, and the number of black chips you have corresponds to the number of red and black chips on the roulette table.
Place a bet on your lucky numbers.
Casinos are so fond of betting on specific numbers that some now offer a game called Lucky Number. This is where lucky streaks come into play, and if you have a lucky number, you should choose it and bet on it. A player's lucky number in blackjack, for example, is 23.
Maintain a sufficient bankroll to last the duration of your playing session.
To be enjoyable, live dealer roulette requires a sizable bankroll. You will need money to buy at least 10-15 chances to win with a single spin of the wheel, if not more. When you hit the jackpot on the roulette wheel, it is very easy to reach for your wallet and take out a few $20s or $50s, but that will almost never be enough to make the game worthwhile.
Device compatibility
You can enjoy the thrills and fast-paced fun of Live Speed Roulette if you have a desktop device such as a laptop or a mobile or tablet. The screen on your mobile may be a little too small, but you can still place bets and enjoy the full benefits of the 25% faster roulette games.
Why should you play on LuckyNiki?
Here are the reasons why you should go with LuckyNiki:
LuckyNiki, a top-tier online casino, is here to provide its players with a recommended daily entertainment intake and additional benefits and deals.
Every new Player receives a generous welcome bonus of 100% up to $1,000,000 and 250 bonus spins. T&Cs are being implemented.
In terms of withdrawal and deposit, there are several options for local payments. They include well-known foreign wallets and cards such as Astropay, Neteller, and Skrill, in addition to widely used local services such as UPI and Net Banking.
Options for video games that go beyond what is available in other countries. Use the over 2500 available games, which include well-known Indian games such as Teen Patti, Roulette, and Andar Bahar.
Making sure that the withdrawal process is quick and straightforward. As a result, your money arrives in less than a day.
Email and online chat are always available for customer service. As a result, we will be available whenever you require us.
Everyone! At LuckyNiki, you can get daily, personalised bonuses to help you improve your gaming experience. No 1. LuckyNiki offers a wide range of online games such as Live Dealer, Table Games, Jackpot Games, Slot Games, and Virtual Sports. LuckyNiki's virtual gaming environment replicates each game exactly. At LuckyNiki, you can play a wide range of online games, including Roulette and well-known Indian games like Teen Patti and Andar Bahar. If you are fortunate, you may be invited to join as a VIP member, which has numerous benefits.
What are you still waiting for? Begin playing Live Speed Roulette with confidence! Visit LuckyNiki right now!