Live Dealer Games- A perfect Live casino game to play online
For anyone new to online casino gaming, the sheer volume of choices can feel overwhelming. There are so many games out there, especially in a reliable online casino like LuckyNiki. From Live Casino to Table Games, Slot Games, Jackpot Games, and Virtual Sports.From this list, we'll be talking about live casinos and more specifically live dealer games. The best live dealer games can be played on sites that offer good quality software, promotions and offers, and customer support like LuckyNiki casino.
What are Live Dealer Games?
Live dealer games are casino games that are played with human dealers instead of virtual/ computerized dealers. The games are played online from the comfort of your devices and the internet. Live dealer games are streamed online through verified and licensed online casino sites like LuckyNiki, this way you are playing with an actual dealer through the screen.
Live dealer games were first introduced in the mid-2000s because by this time most people had internet connections and smart devices.
Evolution Gaming was one of the first companies to launch a full line of table games with live dealers in 2006.
Their popularity was slow at the beginning but players all over the world loved this new concept and soon started participating.
How to play Live Dealer Games?
Now that we know what exactly live dealer games are, let's shift our focus on how to really play them. It's basically like walking into a brick-and-mortar casino and playing the game, but only you're doing it through your screen.
Before you start playing find an online casino that is deemed reliable and trustworthy like LuckyNiki casino. After choosing that, register yourself and make your first deposit.
On your choice of online casino look for the game's section and then locate the Live Casino area. You'll find different tables for each game. The tables are usually separated by stakes level. Once you find a table that fits your gaming preferences simply select it. You'll be redirected to a screen that'll allow you to pick and choose a dealer. Select the one you like the most and then a new window will open where you can start playing the game.
Remember you can't directly speak to the dealer, however, they can interact with you. You'll be asked to make a bet which you can do by clicking on relevant buttons available in the window. Now there's a possibility that you won't be the only person playing the game, so you'll have to wait for everyone to get their turns for placing bets, etc. Only after everyone has placed their bets the dealer will start drawing the cards or spinning the wheel.
Live dealer games play out exactly how they would take place in a traditional casino. After the games are concluded, winnings are paid out and they reflect in your account at the end.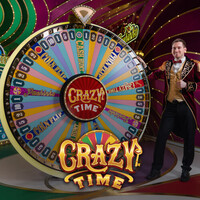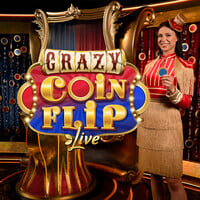 Crazy Coin Flip
Evolution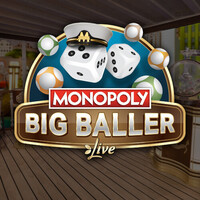 Monopoly Big Baller
Evolution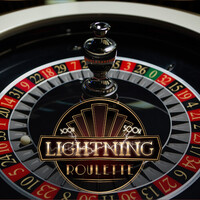 Lightning Roulette
Evolution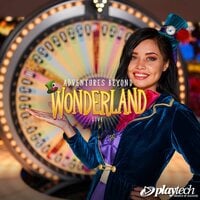 Adventures Beyond Wonderland
Playtech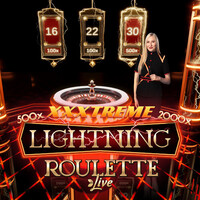 Extreme Lightning Roulette
Evolution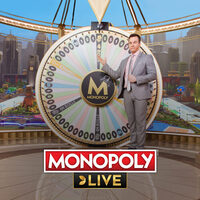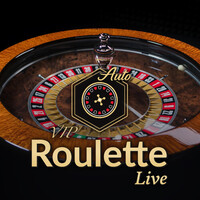 Auto Roulette VIP
Evolution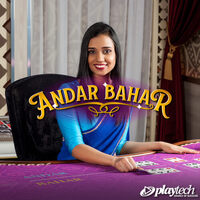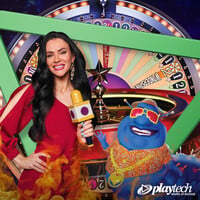 PlaytechLiveLobby
Playtech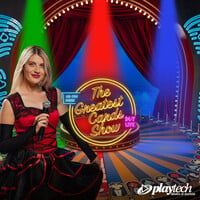 The Greatest Cards Show Live
Playtech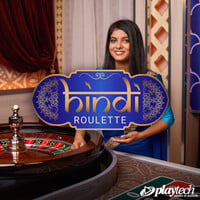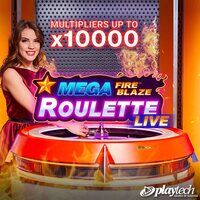 Mega Fire Blaze Roulette
Playtech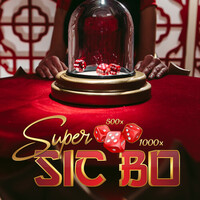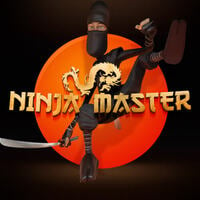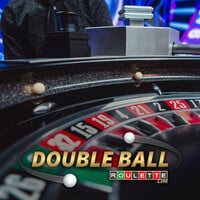 Double Ball Roulette
Evolution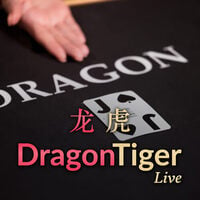 Load more games
How to choose Live Dealer Games
Look for a good online casino site or app like LuckyNiki. You just need to focus on the following three key points for playing live dealer games at online casinos:
Software – Look for a casino that has a good variety of games from top industry providers. LuckyNiki has at least 5 live dealer providers.
Promotions – Special rewards greatly help players maximize their winnings. Look for promotions like deposit bonuses, cashback offers, and loyalty programs and squeeze every bit of value from these bonuses and use them to your advantage.
Support – For people who are new to online gaming, you'll have quite a lot of questions from time to time. So look for an online casino that offers 24/7 support via multiple channels.
What kind of Live Dealer Games are available?
For the most part, not all casino games can be played with a live dealer or a human dealer. However, companies have worked really hard to provide gaming enthusiasts with a good range of live dealer games.
Here are the top 5 Live Dealer Games you can play in 2022:
Crazy Time
Crazy Time is a live online casino game show that combines the best of online casino gaming with live tv game shows. This game was inspired by the very successful Dream Catcher money wheel.
Crazy Time offers live entertainment with advanced RNG gameplay.
This unique live online casino game show is loaded with a bunch of bonus games and multipliers. This is one of those live dealer games that are both fun to play and watch.
Crazy Time includes the main money wheel and a top slot that is located above the aforementioned wheel. It has four exciting bonus game rounds
Cash Hunt
Pachinko
Coin Flip
Crazy Time
This fun game show has the main game with four bonus rounds. It is very easy to play, all the players have to do is simply place their bets on numbers 1, 2, 5, or 10 and then later on the bonus rounds if they wish to.
In the main game round, the main money wheel spins along with the top slot. This happens at the start of every game round. The purpose of the top slot is to generate one random multiplier for any random bet spot. It could be either a number or a bonus game. When the bet spot and the multiplier align horizontally in the top slot, that multiplier gets added to that particular bet spot. This multiplier could either multiply the bet on a number or it could multiply the multipliers in one of the bonus games. All of this depends on whether the main wheel also stops at this particular bet spot.
Each and every single player can observe the bonus games but only players that have placed a bet on the corresponding bet spot can actually participate and win real money.
Cash Hunt features a huge screen with around 108 random multipliers. All of the multipliers are covered by random symbols. They get shuffled way before a player can position their aim when the countdown timer begins. The player has to select a target where they believe the largest multiplier could be hiding. After that, a canon shoots at the target and reveals the winning multiplier when the time is up.
All players select their own targets which means that they all win different multipliers.
In this bonus game, a single coin with a red and a blue side is flipped. Whatever side is facing up when the coin lands, wins. Two multipliers are generated before the coin is flipped automatically. One multiplier applies if the red side wins and the other for the blue side.
This bonus game features a large pachinko wall that consists of several physical pegs. The game show host drops a puck and all the players will the multiplier where this puck lands. Let's say the puck lands on a double value, then all the multipliers at the bottom of the wall get doubled. The puck is dropped again until the multipliers have reached their maximum 10,000x limit.
The Crazy Time bonus game features a distinct red door that lets its players enter a fun virtual world with a huge virtual money wheel. Before the game starts all players select their flapper – blue, green, or yellow. Now that everyone's ready the game show host pushes a big red button which activates and spins the wheel. When the wheel stops, depending on where the flapper points the players win a multiplier. If the flapper stops at a double or triple value on the wheel then all the multipliers get doubled or tripled. The wheel gets spun again. The player that chose this flapper is the only one that can take part in this round. The wheel gets spun till it reaches its maximum level of 20,000x multiplier.
Live Roulette
Live roulette is a very popular and exciting live dealer game that is available online. In live roulette, players can play this live dealer game with a bunch of different stakes and styles, all day, all week.
The live roulette wheel has 37 pockets that are numbered from zero to thirty-six. The players can place any combination of bets. Whether on individual numbers or on groups of numbers. All the best are placed on the inside section of the roulette table.
The outside section of the roulette table lets players place bets on several matching pairs of bets. Each of these covers 18 numbers. There are a number of different options available like low or high numbers, even or odd, and black or red.
On some parts of a live roulette table, players can also choose from six different 12-number bets which are also known as column and dozen bets, and other 17-number bets.
Live roulette's theoretical RTP is 97.30%.
How to play Live Roulette?
To play live roulette, find a table that suits your gaming style, language, and bet limit. You can find many tables at LuckyNiki casino.
When prompted by the croupier, place your bets for the next round of roulette. When you have placed your bets, your table will display up to 10 of the highest possible payouts that can be rewarded to you. This is based on the numbers that you have chosen.
While playing you can look at the history of the most recent winning numbers in the results column. Statistics that you can find here are hot and cold numbers, black/ red, odd/ even result ratio, etc.
These can't be used to predict the future but show data from past games which might help affect your present choices.
Live Andar Bahar
Live Andar Bahar is a simple online casino game of chance that is played using a typical deck of cards. The ultimate goal of this live dealer game is to predict which box will win – Andar Box or Bahar Box.
The game starts when the dealer shuffles a deck and reveals the first card also known as Joker. Players then have to choose or guess by placing their bets on the set of boxes they think the Joker card would first land in. The player who chooses correctly wins the round.
How to play Live Andar Bahar?
There are two sets of boxes on the Andar Bahar table. They are labeled as Andar and Bahar. Andar Bahar is played with a single set of cards that the dealer shuffles before each and every round. The game technically starts when the dealer reveals the first card which is called the Joker. They will then proceed to place the Joker at the center of the table.
After this, all the players at the table place their bets by choosing where the Joker will land – on Andar or Bahar.
The initial bets are placed on a box labeled 1st bet for both the box. Once all players have placed their first bets, the dealer announces no more bets and starts dealing cards for each of the boxes in an alternating fashion.
The dealer reveals one card for Bahar first and then for Andar.
If the Joker is revealed on the first card that was drawn for Bahar, then 25% of the betting amount is paid to all participants that bet on Bahar. As a result, everyone who wagered their bets on Andar lost.
If the Joker appears on the first card that was drawn for Andar, then all the players that bet on Andar get paid even money. All players that bet on Bahar lose.
In a case where the Joker does not appear in the first two cards, the players can choose to place a second bet. The second bet is placed on the box labeled 2nd bet for both sets.
When all the players have placed their second bet the dealer calls no more bets and starts drawing the cards again. These cards are placed alternatingly starting with Bahar and then on Andar, this is done till the Joker is revealed.
If the first card that is drawn on the 2nd bet is the Joker then the second bet is paid 25% of the betting or wagered amount and the first bet is paid even money.
The payout for winning after the second bet is even money or 1x the initial betting amount.
Live Blackjack
Believe it or not, Blackjack was one of the first online casino games to have been adapted into the live format. Blackjack is one of the most popular online casino games and live Blackjack is played online which gives the players a feeling of being in a real traditional casino.
The term Live Blackjack refers to the online live dealer game and not the land-based traditional casino game.
Live dealer Blackjack is an online version of traditional Blackjack, the only thing is that live Blackjack uses a real human dealer or croupier from an actual table in a real-life studio. The croupier or dealer directs the gameplay and shuffles the cards using an automatic shuffler. The cards get dealt to all the players in dedicated spaces on the blackjack table.
How to play Live Blackjack?
For playing live Blackjack, the dealer deals two cards to each and every player. The dealer gets one card face up. All cards from 2 to 10 have the same value as their numerical value while the face cards are worth 10. Interestingly, aces can be 1 or 11. The hand value of the player is determined by the sum of the card values. In Baccarat, the idea is to get a 21 or get really close to it without ruining your odds.
All the possible actions that can be taken by players in live dealer Blackjack are listed below:
Stand – the player doesn't take more cards and surrenders.
Hit – the player takes one more card from the dealer.
Split – let's say the player's first two cards are of the same value. The player can then decide to split them into two different hands.
Double – the player will increase their initial bet up to 100% in exchange for standing right after receiving one more card.
Surrender – the player can choose to surrender directly after the croupier has checked for Blackjack. As soon as the player surrenders, the casino takes away about half of the player's bet and the player gets to keep the other half.
Live Baccarat
In live Baccarat, multi-camera setup streams live HD quality video directly to the player's devices. This feature enables a bunch of different looks for the ongoing game as it progresses. Live Baccarat simulates a true casino look and feels with close-ups of the cards, wide-angled shots, and cutaways.
The game is hosted by professional dealers who specialize in interacting with online casino players. The dealers will always greet the players when they are taking their seats. They are also available to answer questions throughout the hand. All you have to do is simply message them using chat and they'll verbally answer your queries with built-in top-quality audio playback.
Live Baccarat can be played on mobiles, tablets, laptops, and computers. This live dealer game works on both iOS and Android devices.
How to play Live Baccarat?
Live Baccarat is played exactly like traditional Baccarat where the players are playing against the banker or the dealer and trying to outwit them by having a hand value closest to 9. Live Baccarat uses eight decks of 52 cards. Before the dealer starts drawing the cards each player gets to wager on whose hand will win the round. The players can bet on the banker or the dealer's hand.
Live Baccarat is very easy to play and understand, it has many different bet options and payouts. It's the perfect live dealer game for people who love uncomplicated games with big payouts.
Play Live Dealer Games at LuckyNiki
LuckyNiki is a premium Japanese-themed online casino that has hundreds and thousands of happy and satisfied customers from all over the world. We entertain our players while providing a secure and responsible environment for online gaming.
Prepare to experience the best online casino adventure:
Game Variety – LuckyNiki has a huge variety of games like Indian and international games with five different live dealer providers for a superior live dealer gaming experience.
Biggest Welcome Bonus – When you sign up you get a welcome package of 100% up to ₹1,00,000 bonus plus 250 free spins. This is the most generous welcome pack in the industry.
Multiple Payment Options – Comfortably pay with any of the provided payment methods. We have a wide range of options to choose from, pick any cards or online payment choices. Our most popular and preferred method is UPI and Net Banking.
Cash Out Within 24 Hours – Get all your winnings in your bank account in no time. Make fast withdrawals in less than 24 hours.
Daily Bonuses – At LuckyNiki all players get customized daily bonuses that suit their personal gaming style. No point in getting offers on games that you don't play.
24 Hours Support – We are always here to listen to you. Get dedicated customer care services via emails and chats.
Trust & Credentials – We have gained trust and love from so many happy players across the globe. We have a loyal fanbase from all over the world, especially in Asia. We maintain super high standards thanks to our Japanese roots.
LuckyNiki would love to entertain you.
Conclusion
Live dealer games are online casino games that are hosted or presented by real human dealers instead of virtual/ computerized ones. The games are streamed using multiple cameras with an excellent production to give players a sense of being in a real traditional casino.
To choose the perfect online casino for live dealer games, make sure that the casino has the appropriate software, promotions, and support.
LuckyNiki has five different live dealer providers which are perfect for people looking for quality online live dealer games. We have daily personalized bonuses for players according to their gaming needs. Enjoy round the clock 24 hours customer support and get all your questions answered through emails or chat.
Visit our website and start playing top live dealer games
Get Lucky With LuckyNiki!