Games Of Chance vs Games Of Skill
The online casino gaming industry is no stranger to controversy, and one of the biggest topics of debate that surrounds this niche is whether games should be classified as skill or chance. Online casino games that are considered a mix of both skill and chance can be slightly difficult to categorize, which is why some are considered legal in some parts of the world while others are not.
Games can generally be classified into two types – those that require skill, and those that require luck. However, the line between them can be thin, making it difficult to always correctly classify them. Games can usually be put into one of two categories – those that require some amount of skill to win, and those that are mostly based on luck.
Skill games, as the name suggests, need some level of ability from the player in order to have a chance at winning. On the other hand, games of chance rely a lot more on factors such as luck, so even beginners can have a fair shot. Examples of skill games include card games, chess, and carrom.
Meanwhile, examples of chance games include roulette, sic bo, slots etc. One of the longest-running debates among gaming enthusiasts is whether winning a game is dependent on skill or chance. While it can be difficult to differentiate between the two, there are some key differences.
What Are Games Of Skill?
A game of skill is determined mainly by the mental or physical level of expertise of the player, rather than chance. In skilled games, players and gamers can win based solely on their gaming experience. One of the most significant benefits of a game of skill is that it allows the players to explore their own capabilities in the area.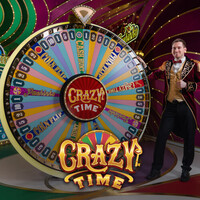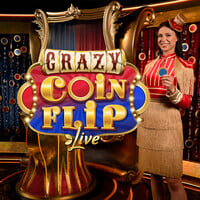 Crazy Coin Flip
Evolution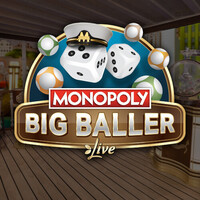 Monopoly Big Baller
Evolution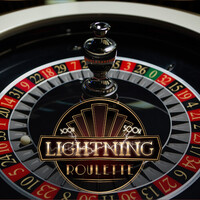 Lightning Roulette
Evolution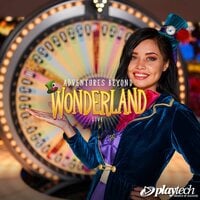 Adventures Beyond Wonderland
Playtech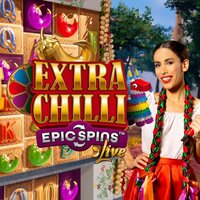 Extra Chilli Epic Spins
Evolution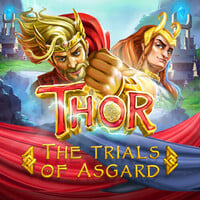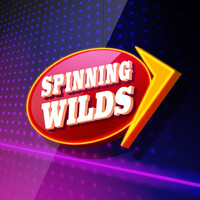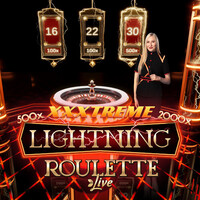 Extreme Lightning Roulette
Evolution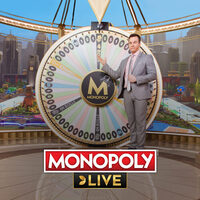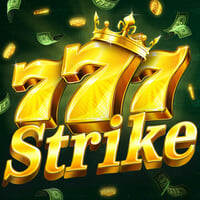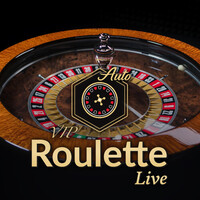 Auto Roulette VIP
Evolution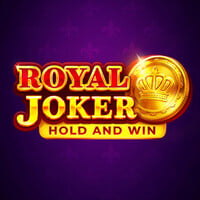 Royal Joker Hold and Win
Relax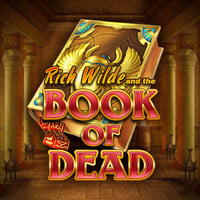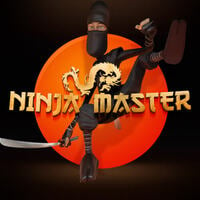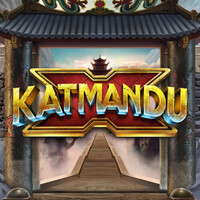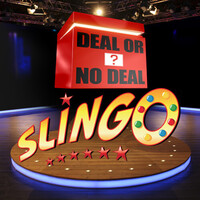 Slingo Deal Or No Deal
Slingo
Load more games
These skill-based games encourage players and gamers to further understand the rules and strategies while looking for other ways to improve and implement different techniques. For example, decent players usually win blackjack or poker game tournaments on LuckyNiki online casino. Skill-based games require the expertise of a player or gamer.
Success is determined by how aware you as a player are of the rules and how efficiently you play. These games help a player evaluate their capabilities and, with continuous practice, players can become experts over time. They learn to implement new strategies and play more efficiently as they go.
All games – even those of pure skill – have a chance element to them. But in games of skill, individual skills are what will determine who is successful. Websites offering skill gaming for real money have been growing in popularity in recent years. You can go up against other players in multiplayer games and see how you compare.
Games that require skill to win are becoming increasingly popular as people look for ways to critically think and have fun at the same time. Many skill-based games are hybrid in nature, as they still contain an element of chance even though the outcome relies heavily on the player's skill.
Card games, such as poker, and some puzzle games belong to this category of game. A game of skill requires a player to have quick reflexes, as well as good hand-eye coordination.
They need to know the game inside out and be able to make the right decisions at the right time. In a game of skill, experienced players usually have the upper hand because they know how to implement winning strategies. Practice makes perfect in a game of skill.
The more you play, the better your chances of becoming a skilled player who knows how to win.
What Are Games Of Chance?
Games of chance are determined by a randomizer, which can be any type of device or system. In these games, players wager money by selecting a number or pressing a button, hoping to land on their selection. Games like playing cards, slots, roulette, dice, or picking a numbered ball are all considered chance-based games.
Some chance-based games might also include some level of skill, or be more skilled than chance but with a chance component. The difference between the two types of games is essential, because, in some countries, games of chance are illegal, while games with a skill element are not.
Games of chance are older than games based on skill because they're easy to implement and play. Animal bones, for example, have been used in games of chance since 3600 BC, while the six-sided dice date back to 2000 BC. Dice are still used today as a fundamental part of casino gaming.
Randomly generated factors play a role in games of chance. These games might have a level of skill involved, but the result is usually based on luck. Since these games are random, it's impossible to predict what will happen. Games of chance that require little-to-no skill to play, have a longer history than skill-based games.
Games of chance and probability are two concepts that go hand-in-hand. Many researchers have looked at probability and how it can be used to improve the chances of winning in various games.
Players can win a reward but have no control over the outcome in chance-based games such as sports betting, and casino games like roulette and poker. Games of chance in online casinos are determined by a random number generator or RNG. An RNG is any hardware or software that can produce a sequence of random numbers.
Most online casino games, like card games, online slots, sic bo or roulette, use software algorithms that generate random data and outcomes which is why they are all considered games of chance. Although chance-based games are mostly luck-based, a few games like poker also require some level of skill.
Games of chance are generally easier to play because they don't require much technical knowledge. Chance-based games have existed for thousands of years – long before skill-based games were invented.
So next time you're playing your favourite online casino game, just remember that you're taking part in a tradition that goes back thousands of years.
Probability and Games of Chance
Probability plays a big role in games of chance. When it comes to dice, the probability of getting a 7 when rolling two 6-sided dice is 16.67% – which is the highest probability of any combination. However, the probability of getting a 2 or a 12 is only 2.78%.
So, it's better to bet on getting 7s because there are more possible combinations for that number to occur. This same concept applies to other games of chance as well. For example, getting a face card is more likely than getting a numbered card. So, even in games of chance, some combinations are more likely than others.
Many scholars have looked at how probability affects casino gaming and how it can improve your chances of winning. Some have called this "skill," but probability doesn't have a significant impact on whether or not a game is considered to be a game of skill or chance.
The Main Debate
Games of chance have been considered to be illegal in many areas of the world, which has caused much discussion among casino-goers, gaming enthusiasts, and lawmakers. The supporters of casino gaming argue that games of chance usually need some capacity of talent in order to be played, so they shouldn't be considered illegal in the first place.
There have been many studies done by professionals which relate casino gaming to probability, and how a player can improve their chances of winning by adapting certain elements, something that many people think of as a type of skill. However, legislators and lawmakers determine if a game is skill-based or one of chance based on who the player's opponent is.
Any game that has the player playing against the house, such as roulette or blackjack, is considered a chance-based game. But when the player is playing against other opponents, the game may be considered a skill-based game. Games that involve strategies and mental skill sets, like poker or rummy, are usually considered skill-based games.
However, a game that solely relies on luck, like slots, is not classified as a skill-based game. Poker is a unique game that is difficult to categorize because both skill and luck play a significant role in the success of a player. The outcome of poker games is usually based on the player's chance of being dealt good cards and their ability to bluff successfully.
Bluffing is when a player makes a betting move that has a high probability of winning, even if their hand isn't the best. Some casino variants of poker have removed the element of chance from the game, while others have revealed all five cards after they have been dealt, making the game a test of skill to determine who can make the other player lay down better cards.
Many people have argued that sports betting should be considered a skill-based activity, rather than a game of chance. Although betting experts generally agree that sports betting requires skill, many countries have made it illegal. In sports betting, the bettor always bets against the house and has no control over the outcome of a match. This makes it difficult to argue that sports betting is a skill-based activity.
Difference Between Games Of Chance And Skill
There are two important ways in which the government as well as casinos determine and categorise whether a game is one of skill or chance. First and foremost, the main difference is who the player is playing against or who is the player's opponent. If a player or gamer is playing against the house, like with slots, then the game is considered to be of chance. However, if a player or gamer is playing against other fellow players or gamers, then it is considered a game of skill.
If a player can determine that a game involves strategies or skills, like statistics or math, the game could be categorized as skill-based. However, some confuse 'lucky numbers' with skill. Poker is a casino game that has been debated a lot because it involves both skill and chance.
Many online casino websites and brick-and-mortar casino establishments have changed the game to make it more reliant on skill. For example, some sites have eliminated the element of luck by displaying all five cards immediately after the dealer gives them to the players. Now, the game is mostly about whether or not the player is good at bluffing, or if the player has good cards.
When betting on sports, the player is always against the house, and the player has no control over the outcome of the match. Therefore, it's not possible to bet on sports events if the country or state enforcing these rules considers chance-based games illegal.
It is essential to understand the distinction between skill-based and chance-based games as the legal status of the game might be affected by this definition. Skill-based games are the ones that can be beaten over time, through practice and learning. On the other hand, games of chance are won in the short term and are not sustainable in the long term.
The game is considered to be a chance game when the player competes against the house like in slot games. However, if the player is competing against other players, then it is considered to be a game of skill.
In skill games, like rummy, players can learn how to execute winning strategies with practice. Every game presents the opportunity to learn what moves will result in a win. Over time, players figure out what works for them and what doesn't by trial and error.
In contrast, games of chance are usually defined by luck or chance, with no scope for a player to improve their performance. Skill games give you clear goals to strive for and noticeable progress in terms of your skill, so you're always learning and gaining experience even if you don't win.
Games of chance, on the other hand, don't offer any opportunity to get better at the game or gain mastery over it since they're based purely on luck. Skill games offer players a chance to improve their winning rate with each game. Games of chance, on the other hand, don't provide any opportunity for long-term improvement because the results are entirely random and not determined by the player's skill.
Games of chance can be discouraging for some players because there is no way to predict if they will win or lose. This is in contrast to skill games, which offer a more consistent experience and allow players to see their progress over time. Skill games are based on the player's ability to play the game, whereas chance games are completely random.
In skill games, the player's ability to master the game is a deciding factor in whether or not they win. These types of games require skilful play and consistency, as outside factors do not influence the outcome of the game. Games of chance, however, rely mainly on luck or chance to determine the results.
This means that every single time you play a chance game, you may be dealt different outcomes. Players who like to have control over the result of their games will find skill games to be more satisfying.
Are There Any Legal Implications?
The two types of games have a slight distinction when it comes to the law, and based on this distinction, whether or not a game is permitted is decided. For example, poker is considered a game of skill even though it isn't a sport. Here, the outcome is determined by the player's abilities with luck having only a slight influence.
Even if a player is highly competent, though, a victory can't be guaranteed. So, poker is seen as a game of skill even though there is an element of chance involved. In India, there are specific legal standards that determine whether a game is classified as a game of chance or a game of skill.
Despite being a game that clearly requires skill, some states consider poker to be a game of chance because it contains an element of randomness. In contrast, in most European Union member states, numerous games of chance can be advertised on the internet.
Some countries allow all types of games, while others only permit sports betting, casino games, and poker. Skill games require, as the name suggests, skills that can only be developed through practice, dedication, and patience. Therefore, playing these skill games for real money is a perfectly legitimate activity that is protected by Indian law.
The laws of our country clearly distinguish between games of chance and games of skill in India. However, it is important to note that some states of India do not allow their residents to play skill games for cash prizes or real money.
Nevertheless, these players can still play their favourite skill games for free on platforms like LuckyNiki.
Play Best Online Casino Games at LuckyNiki Online Casino
Get the most out of your online casino gaming experience by playing online casino games only at the LuckyNiki site and app, India's most premium Japanese-themed anime-style online casino. We provide a safe and secure environment for online casino gaming for all our players on both our casino gaming site and app.
We are proud to tell you that we have hundreds and thousands of happy and satisfied customers from all over the world, especially from Asia. Here are the top reasons why you should consider playing online casino games only at LuckyNiki online casino,
New players get the most generous, highly rewarding welcome package in the industry of 100% up to ₹1,00,000 bonus with additional 250 free spins.
Get daily customised bonuses that suit your personal gaming style perfectly.
Generous Affiliate Program
Join the LuckyNiki affiliate program and start converting your web and mobile traffic into real money. Get rewards every time you promote LuckyNiki.
LuckyNiki has industry-standard encryptions in place to safeguard and protect all your personal and financial information and data.
Practice Mode and Real Money Mode
LuckyNiki has both practice mode and real money mode. So players can first practice playing their favourite online casino games before wagering real money and unlocking their chances of winning.
We have a massive selection of over 2500+ games that span all genres from live dealer games to table games, slot games, virtual sports, and jackpot games.
Players can enjoy both Indian and international games like Andar Bahar, Baccarat, Blackjack, Roulette, Sic Bo, and Teen Patti only at the LuckyNiki casino site and app.
Thrilling Live Casino Games
Play both online casino games as well as live casino games like Crazy Time, Mega Wheel, Money Drop Live etc. We have around 5 different live dealer providers.
LuckyNiki online casino accepts both local and global currencies for play. Play and win seamlessly in Indian rupees.
Effortless Payment Options
We have both local and global payment options like UPI, Net Banking, Astropay, Skrill, and Neteller for making deposits as well as withdrawals.
Get all your winnings into your bank account in less than 24 hours.
LuckyNiki is proud to be transparent, fair, and socially responsible. To protect our players from playing irresponsibly we have tools to help people set deposit limits and play limits. These tools can be found in the My Account section on the LuckyNiki website.
We provide our customers with excellent 24 hours round-the-clock customer care to get all your queries resolved immediately through multiple channels like phone calls, chats, and emails.
Conclusion
With the gaining popularity of online casino games in India, skill-based games have earned a prominent place in the virtual casino gaming world. Skill-based games require players and gamers to use their skills and knowledge to make calculations, predict the possible outcomes of a game, and make the best decisions based on their analysis of the game.
In chance-based games, the result is determined by chance through the use of RNG or random number generators or even the player's luck. So chance-based games require much less to no skills. Skill games are more popular than ever because they offer players a challenge that other games don't. If you're looking for a more immersive and challenging gaming experience, then skill games are definitely for you.
LuckyNiki online casino is one of the many innovative platforms that allow players to play skill-based and chance-based games for real money. You can opt for poker or blackjack on your mobile phone and play online multiplayer on the popular and legally certified platform.
This way, you can compete for real money and win amazing prizes.
Sign up at LuckyNiki online casino right now
Get Lucky With LuckyNiki
Games Of Chance And Games Of Skill FAQ
What are games of chance in online casinos?
Games of chance are casino games that require little to no skill for playing like slot games. The outcomes in these games are unpredictable and created by RNGs or random number generators.
What are games of skill?
Games of skill are casino games that require knowledge and skills to play like the game of poker. Players in skill-based games get better over time with practice.
Where can I play online casino games?
You can many online casino games at LuckyNiki online casino. We have 2500+ games across various genres like live dealer games, table games, online slots, jackpot games, and virtual sports.