Fortune House- A slot game to begin with
Fortune House is a fantastic free online slot game with four bonus features that make it even more enjoyable. The game was released in 2016, but it still dazzles with vibrant colors and flawless performance across all platforms. By selecting the best casino, you can enjoy Fortune House scam-free at home or on the go. Many players appreciate and prefer LuckyNiki, which makes us more reliable!
About the game and symbols:
Fortune House is a fantastic spread of red and gold on your device screen, topped off by super soothing sounds of traditional Chinese music; it's a tranquil haven, the ideal setting for winning some cold hard cash.
Bets start at 0.20 per spin and can go up to 500 credits at a time, so there's plenty of room to go big and see what happens!
As you play the game, you will undoubtedly come across several symbols related to lavish Chinese ornaments and standard playing card symbols. The slot also features unique mystery-win symbols that flip over to reveal instant wins. There are also the Dragon Wheel and Fortune Tree features, which appear on the reels and offer the possibility of massive wins as well as a lot of excitement. We will see in detail about these features ahead.
Playing the game is also simple and straightforward. Use the – or + buttons to change your bet limit and the spin button to start the reels spinning. The Autoplay button allows you to play up to 100 games in a row without interruption. You can also choose to make the gameplay more interactive while playing the Fortune House slot machine online. You can make the gameplay more exciting by speeding up each reel by pressing the game's spacebar while playing the Fortune House slot machine online. To perform a TURBO SPIN, press and hold down the spacebar.
What makes these five reels even more appealing is that they are brimming with generous bonus rounds and special features, earning them the well-deserved title of high variance. And, while they don't always trigger as frequently as we would like, the winning combinations we create do. Basically, we get a lot of money back for our bets, and we do so in calm and quiet – it's as if we have discovered the meaning of life itself!
Because Red Tiger Gaming is responsible for this sumptuously rich 20-pay line slot, we should not be misunderstand that it's another golden child – they are known for producing good ones.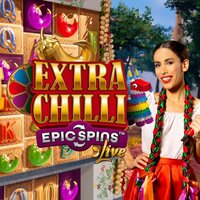 Extra Chilli Epic Spins
Evolution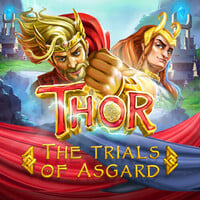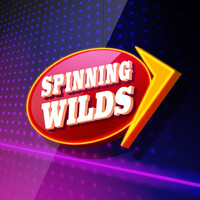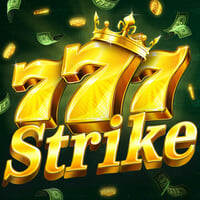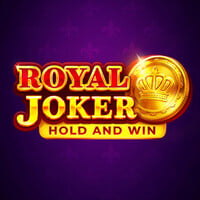 Royal Joker Hold and Win
Playson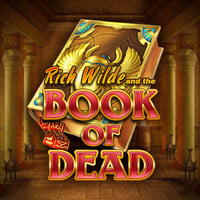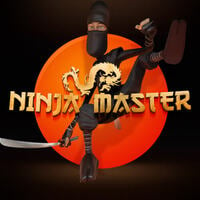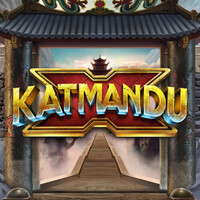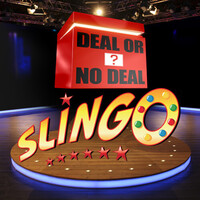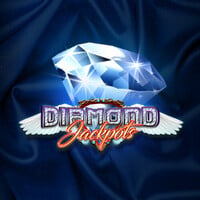 Diamond Jackpots
Blue Print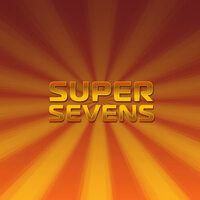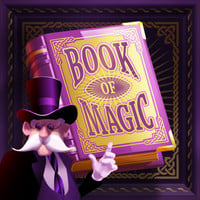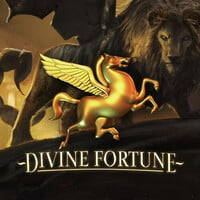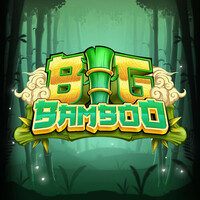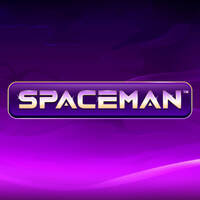 Load more games
RTP for Fortune House:
Because of the features added by Red Tiger Gaming, the Fortune House RTP rate varies. Casino operators can select from a range of values ranging from 91.03% to 96.12%. According to our research, the most commonly used RTP is 95.25%. That's relatively high!
Play the Fortune House slot machine, enter your wager, and hit the Spin button.
One of the wisest moves a gambler can make is to play Fortune House online with a set betting budget. This does not reduce the risk but protects the rest of your money. Before you begin, consider developing a wagering strategy for medium to high-volatility slots.
Unending Fortune
Four bonuses are available here, each of which is unique and generous in its own way.
You can find these special symbols on the reels because they are much larger than the others, taking up four squares instead of just one. They can all land and trigger anywhere on your grid. Fortune Respin, a massive pot of gold that comes to life and bangs on the ground, causing the reels to spin, and you may get a winning combination every time this happens.
On the other hand, the Fortune Tree tile spews out symbols and replaces them on your grid, granting you a win. If this bonus frequently occurs, with a couple of rounds turning into 'BIG WINS,' you would be showered with cash.
Here are some exclusive features of the game:
1. Symbols of Success
In addition to the four above, ten other symbols have significant cash rewards attached, with the wild being the most rewarding. With 500 credits per five of them, you will be hoping they fill your reels. You may get more special icons than standard card icons, resulting in decent returns. This is only sometimes guaranteed; if it does not happen, you may only receive ten credits for every five of the J icons.
2. Learning the game and understanding the bets:
Because Red Tiger Gaming appears to prefer fixed pay lines over non-fixed pay lines, we have one less setting to adjust before we begin playing. While this allows us to get started much faster, it limits your ability to customize your game.
Moving on to the betting range, players have a minimum stake of 0.20, which is widely considered extremely low. This can be increased to a whopping 500 credits, indicating that this game is suitable for all types of gamers, not just those on a tight budget. Because this game is based on your stake, the more you bet, the more likely and chances it is that you will win large sums of money.
3. Unlock the adventure and beauty of the game:
With four reels and twenty pay lines, this lavish slots game is jam-packed with opportunities to win. The reels take up the entire screen, with only the edges of what appear to be red drapes and vases visible around the sides. The reels are beautifully encased in gold and decorated with Chinese-themed elements at each corner. There is a gold Buddha with lucky coins, a sizeable lucky coin talisman, a golden dragon, and a gold koi fish among the reel symbols. Classic card icons have also been decorated to match the Oriental theme.
4. In-game features and bonuses:
There are numerous in-game features that you will encounter whether you play for free or for real money. Among them are the following:
-The Fortune Re-spin Feature is triggered when the re-spin symbol appears on the reels. It will award you a random number of reel re-spins.
-The Mystery Tiles Feature: When activated, it adds a random number of symbols to the board, which continue to rotate to form winning combinations.
-The Fortune Tree Feature will randomly place a number of symbols on the board. These symbols range from wilds to high-paying ones, increasing your chances of significantly landing a significant win.
-The Dragon Wheel Feature: This is a wheel of fortune game in which you will receive a number of random wins from the wheel.
-Red Tiger Jackpots: When you play Fortune House for real money, you have the chance to win one of four jackpots that are exclusive to Red Tiger slots.
The Fortune House game's overall design and graphics are fantastic. It was a wise decision for Red Tiger casinos online to use the bright golden colors associated with Chinese culture, not to mention the delightful animations. And, thanks to the game's flexible bet limits and four bonus games, you can now claim all of the riches this game has to offer!
How to play Fortune House?
Fortune House is an Asian-themed video slot game by Red Tiger Gaming. For a minimum bet of 0.20 coins, the five-reel, 20-pay line game offers incredible bonus wins.
Fortune House has excellent aesthetics and four mini-features that activate at random.
Like any Chinese-themed video slot game powered by Red Tiger Gaming, Fortune House is dominated by the lucky colors red and orange. Stylized standard cards, golden fish, dragons, a coin, and a fat emperor are among the traditional Chinese characters. Keep an eye out for the Chinese letter character, the wild symbol that pays out up to 500 coins. If you're lucky, it'll land stacked and cover the entire reel set for even more massive payouts!
Lines: 20
The minimum bet is 0.20.
The maximum bet is 500.00.
RTP (Return on Investment): 96.12%
Fortune Respin, Dragon Wheel, Fortune Tree, and Mystery Win are all available as bonuses.
Fortune House is an exciting game you can play on various platforms, including desktop, tablet, and mobile devices.
1. To begin playing Fortune House, select your preferred total stake for each spin.
2. The minimum and maximum bets are 0.20 coins and 500 coins, respectively. Click the (+) or (-) buttons at the bottom of the game panel area to change the stake. The greater your stake, the greater your winnings.
3. By clicking the AUTO button, you can choose to automate the spins during your game.
4. Using the drop-down menu, you can further customize the autoplay settings.
5. Spin the reels by clicking on the SPIN button or directly on the reels. Use turbo spin by holding down the SPIN button for more excitement.
6. The game includes four mini-features that can be triggered randomly during gameplay. This includes the following:
-Fortune Respin: Pressing the 22 Fortune Respin button will give you a random number of respins, usually two.
-Dragon Wheel: When you land a 22 Dragon Wheel, a pointer will spin. Depending on where it landed, you'll be awarded a multiplier prize.
-When you activate the Fortune Tree feature, an assortment of symbols will crash onto the reels and replace existing symbols to form winning combinations.
-Mystery Win: This feature, represented by a massive gold frog, causes rotating symbols on the reels to reveal mystery-winning symbols and matches.
-To win, all symbols in one line starting from the middle or far side of the reels must match.
Before playing real money games, it is best to practice in demo mode.
7. There are no traditional bonus minigames like Free Spins, but there are four genuinely magnificent reel modifiers! They are available in all slot variants and in whatever Fortune House casino you prefer. Fortune Respin starts a random number of respins, whereas Mystery Tiles randomly places rotating mystery symbols on the board.
8. Fortune Tree spreads identical symbols, resulting in successful combinations and massive payouts. However, the most lucrative specialty in the Fortune House slot is Dragon Wheel, which offers total stake multipliers of up to 88x. All reel modifiers are entirely random and can be activated up to 5 times at once thanks to the Bigger Fortune feature.
Four Extraordinary Benefits:
Fortune House by Red Tiger has the potential to help you win a fortune, and there are four bonuses up for grabs! Each bonus is distinct and generous in its own right. Often, a slot will have several bonuses that are all very similar, but Fortune House deviates from the norm by providing rich and varied rewards at every turn. The bonus symbols are also easy to spot on the reels because they are more significant than the standard icons and take up four squares rather than just one. All of these prominent symbols have the ability to land anywhere on the grid and trigger a bonus feature at any time.
So what are those 4?
The giant pot of gold symbol triggers the Fortune House Respin bonus. When this symbol appears on the reels, the pot explodes and lands on the ground. The reels then come to life and respin until you land a winning combination. When the Fortune Tree appears on the reels, it scatters symbols and replaces those on the grid to form a winning pay line. The Dragon Wheel and the Mystery Win symbols both provide rewards that are pretty obvious based on their names. The Wheel bonus involves spinning a wheel to win a prize, whereas the Mystery Win is exactly what it sounds like: you are awarded a mystery gift the time it lands on the reels.
Frequently Asked Questions:
Q. Is it possible to play Fortune House for free?
A. Yes, LuckyNiki is the place to play Fortune House free-play games without having to register. Any gambling site that works with Red Tiger Gaming will also give you free access to the test mode.
Q. Can I win real money playing Fortune House?
A. Yes, a registered account with a casino operator is the only way to play Fortune House real money and win real money.
Q. Can I play Fortune House on my phone?
A. Yes, this slot is compatible with mobile devices and can be played on any device.
Q. How to Win at Fortune House?
A. This legal slot machine generates random results; all you need is luck. Examine the paytable to learn how and how much you can win.
Why Play Fortune House on LuckyNiki?
Online gaming has very recently become one of the most popular hobbies, with an estimated one billion players worldwide. Because there are so many options, online gaming can be overwhelming at first. So, here are some of the most necessary things to consider when playing online games.
– Pay close attention.
– Do research before deciding on a game, a gaming provider, or anything else.
– Keep your sanity.
Online gaming can be intensely competitive, and getting caught up in the drama and losing your cool is easy. If you become agitated while playing, take a break and return once you have calmed down.
– Play with caution.
Stay focused while playing online casino games or purchasing in-game items for multiplayer games.
– Safety is critical.
Even if they are free and solely for entertainment, remember the most important thing when playing online games.
Now that we know things to do, here are some of the features of LuckyNiki that will help you decide why it is the most trusted website:
1. Dependable security
When playing online games, players' integrity should be their top priority. Thanks to LuckyNiki, you can play online games like Fortune House in a safe environment.
2. Constant Customer Service
If you have any problems while playing, do not hesitate to get in touch with us at any time.
3. Immediately transfer of winnings
Your winnings are deposited into your account within 24 hours!
There's even more to come ahead!
4. The most generous sign-up bonus
LuckyNiki offers the most incredible lucky bonus in the industry, worth up to one lakh rupees.
5. Daily Rewards
We offer daily personalized bonuses to ensure that you never have to stop playing!
6. A Wide Range of Games
Thanks to our five live dealer suppliers, you can choose from a wide range of games.
Visit LuckyNiki right now to discover a whole new gaming world.
LuckyNiki's VIP Lounge
Players can also join our VIP lounge; an exclusive club opens only by invitation to our premium members. Additional benefits are available here, including:
Exclusive Manager assistance
Gifts and bonuses
Services for expedited withdrawals
Promotions for Cashback
If players earn a certain number of points while playing live casino games, you can invite them to LuckNiki's VIP Lounge. Following that, the approval process for documents such as an ID, proof of residency, and a small deposit begins.
So, what are you holding out for? Jump on the site and try your luck! We're just waiting.
Let's take a look at the way to get started at LuckyNiki in a few simple steps:
-Sign up for an account with LuckyNiki.
-At the cashier, select a convenient deposit method.
-To begin the fund transfer process, enter the amount.
-We'll send you an email to confirm the funds' transfer to your LuckyNiki account.
How can unauthorized account access be prevented and detected?
There is a lot to do at your favorite online casino. Though we take every precaution to ensure your gaming experience is safe, there are a few things you should not ignore to improve its security.
Here are some quick and easy steps you can take to protect yourself from account theft:
-Never give out your account and sign in information to anyone.
– Always uncheck "Remember Password" box.
– Make sure to log out and close each session. When you're finished playing, make sure to log out.
– When using a shared computer, be especially cautious of the abovementioned threats.
– If you suspect someone has accessed your account, look for the following indicators:
Record your bankroll and any inconsistencies when logging in and out.
Game history: keep track of your gaming activities (you can get a log of games played each session by contacting support)
Check with the cashier to ensure that you have completed all transactions.
Receipts: If you know you have yet to play, keep an eye out in your inbox for transaction receipts.
Please contact us immediately if you believe someone else has accessed your account.
The following is a list of the important steps that all gamblers should take if they want to play Fortune House for real money. These rules apply to all casino games, and while they are simple, they are critical to your overall results. There is no foolproof strategy, but you can manage the risk.
-Create an account with a reputable and well-known online casino.
-Choose a bonus and make an initial deposit by its terms.
-Consider budgeting and which strategies might be successful.
-Review all general Terms & Conditions and confirm your account.
Conclusion:
It is critical to understand whether or not making payments and playing on any online site is secure.
Let's look at how Lucky Niki makes the payment safe and secure.
When playing casino games online, there are numerous options available. Some casinos offer free virtual slot machine play, others offer various payment options, and still, others allow you to cash out as soon as a jackpot appears. Wherever you play, having the best experience is critical.
We understand that only some have multiple bank accounts or debit cards that can deposit money directly into a casino's bank account at LuckyNiki. Fortunately, LuckyNiki accepts a variety of payment methods, ensuring a safe and straightforward checkout process. Our entire focus is on ensuring the safety of our players, and we work hard every day to do so. And here's the best part:
Thanks to these payment methods, you can still play with real money if you don't have any money. Visit LuckyNiki Now. We are waiting!