Fire Joker – Slot game to play and win money
Play'n GO created the game Fire Joker, and the Fire Joker slot is sure to be one of their more popular releases, especially given its availability across platforms. This 3-reel slot's few but rewarding effects and features, as well as its immersive gameplay, are ideal for the smaller screens of mobile and tablet devices, though PC fans are just as eager to accept it.
Play'n GO only released the Fire Joker online slot a few years ago around 2016. Still, it has appealed to a wide and varied player range, making it a desirable addition to any online casino game collection.
Yes, most gamers enjoy the excitement and numerous extra features of slots, but we recommend Fire Joker as a classic with a modern twist. Fire Joker is a simple video slot game at its core, but once you start spinning those reels, you would not be short on excitement and fun. Even complete newcomers can expect to become pro players after only a few rounds of spinning.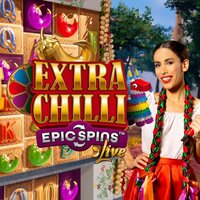 Extra Chilli Epic Spins
Evolution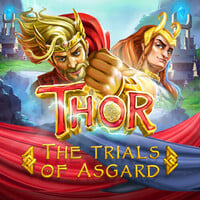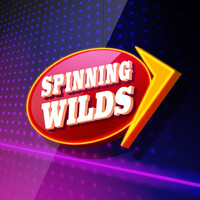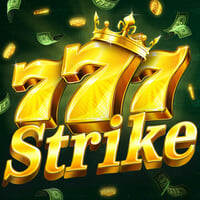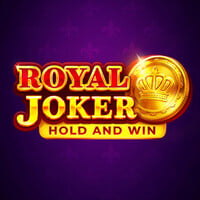 Royal Joker Hold and Win
Playson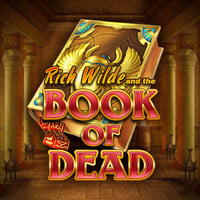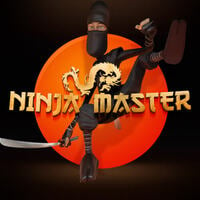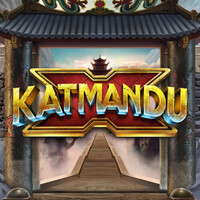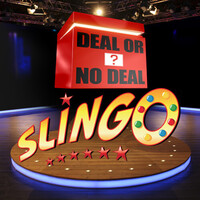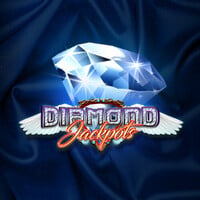 Diamond Jackpots
Blue Print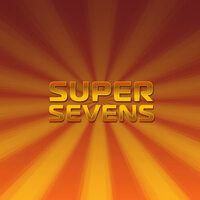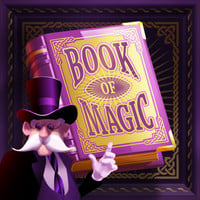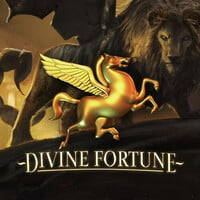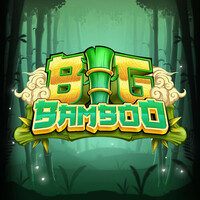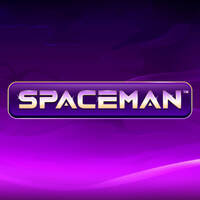 Load more games
Theme and Features of Fire Joker:
The reels of the slot are thus set against a rhombic-like pattern in vibrant red and orange shades, reminiscent of the joker's usual attire. The reel spins also include a catchy tune, though players can turn it off using the settings button. Finally, the fire animation effect that illuminates the bottom of the slot screen constantly adds just the right amount of novel design techniques to a classic structure, that of a 3-reel slot. Nonetheless, given that the slot was only released in 2016, rather than the early days of these 3-reel machines, its design and effects, including both sound and animation, are modernized and highly functional.
As you spin the reels of the Fire Joker slot machine, keep an eye out for the jester's smile. This fruit-themed slot has a diamond wallpaper, and the settings are located beneath the grid.
The highest-paying symbol is the joker himself, who also serves as the wild card. The classic 7, the star, and the BAR follow. Lower-paying symbols in the Fire Joker slot include a plum, a bunch of grapes, a lemon, cherries, and an X. You can expect a steady stream of small wins when you play it. However, if you manage to activate the Wheel of Multipliers, you may strike it rich!
Here are some details about the game:
The software is Play'N Go.
The RTP is 96.15%
There are three reels, three rows, and five pay lines.
The minimum bet per line is 0.05
Maximum bet per line 100
The highest payout is 800x
There is no Jackpot or free spins, but there is a bonus round.
Volatility is Medium.
Here are the symbols for the bet multipliers:
X= 2x
Cherries=4x
Lemon=5x
Grapes=6x
Plum=7x
BAR= 15x
Star= 20x
7= 25x
Joker WIld= 80x
Bonus features of the Fire Joker:
1. This slot offers two interconnected bonus features to its players, the first of which is the Respin of Fire. The feature was added to increase payout potential and to address the inconvenient but all-too-common occurrence of hitting stacked symbols on two reels and failing to land a winning combination. When any two reels are stacked with identical symbols, the Respin of Fire feature is triggered, awarding the player one free respin for a chance to get the third stacked reel.
The designers of Fire Joker understand how frustrating it is to land two reels covered in the same symbol only to have the third reel utterly devoid of that symbol! Fire Joker counters this with the Respin of Fire.
When two reels are entirely covered with the same symbol and no win is registered, the third reel will spin automatically without players having to wager for it! This has the potential to turn a loss into a win. It is not much of a bonus feature, but it's a nice little bonus that will frequently activate during gameplay.
2. The Fire Joker's Wheel of Multipliers bonus feature is triggered if all three reels across the grid are stacked with identical symbols. Covering all of the reels with winning combinations is exciting enough, but Play'n GO took it a step further with this slot by incorporating the Wheel of Multipliers! When you cover the slot with winning symbols, a Wheel of Fortune-style wheel will appear.
A number of multipliers, ranging from x2-x10, are displayed on the Wheel of Multipliers; the wheel begins spinning shortly after and depending on where it lands, you will be rewarded with a multiplier that will multiply your win. The maximum win in Fire Joker is 80 times your bet, but with a maximum multiplier of 10x, you could win 800 times your stake!
3. Fire Joker Symbol
The Fire Joker symbol does more than replace other symbols. It is possible to get the joker on all three wheels on pay lines. If this occurs, it awards 80 credits. If all three wheels are filled with jokers, the payoff is 400 credits, which can be multiplied up to ten times on the multiplier wheel.
The 7 is the highest-paying regular symbol. Three sevens will net you 25 credits.
Next up on the pay scale are celebrities. Three will award you a prize of 20 credits on a payable line.
Then there's the bar, which is gold on the Fire Joker slot. Three gold bars will net you 15 credits on a single payable line.
Following that, we find all of the fruit Fire Joker symbols. Three plums will result in a 7-credit win. Grapes will result in a six-credit win. Lemons provide a five-credit victory. Cherries result in a four-credit win. The lowest paying symbol on the Fire Joker slot machine is the X. Three will net you two credits.
Even with only five lines, you will frequently experience wins on multiple pay lines because the symbols are usually stacked.
Rules to play the game:
1. The fun begins when you place your Fire Joker slot machine bet.
2. Choose between 0.05 and 100.00 as your value. Such a vast selection demonstrates that the game is intended for players of all budgets.
3. Your bet will be divided among the five pay lines on this 3×3 slot grid.
4. When you play the Fire Joker slot machine and experience its exciting features, you are in for a fiery treat. Begin with the wild, which you can use in place of any other symbol to help complete a pay line.
5. If you land the same symbols on two reels without completing a winning combination, they will lock into place, and you will be awarded a Fire Respin.
6. Have you used the same symbol on all of the reels? Then prepare for the Wheel of Multipliers on the Fire Joker slot machine. Give it a shot to multiply your winnings up to tenfold.
How to play the Fire Joker game?
1. The goal of the game is to match three or more symbols on a horizontal or diagonal pay line.
2. Not all symbols pay equally: while some pay no more than your bet, others have the potential to pay out a large sum.
3. The details mentioned in the above symbols for the bet multipliers section.
4. Simply press the "SPIN" button and watch the reel spin. To get a winning combination, you must land three of the same symbol on one of the slot's five pay lines; however, landing one of the wild symbols will also result in a winning combination! The higher the payout, the more pay lines you cover with winning combinations.
5. If you prefer a game with quick gameplay, you can easily enable it in the slot's settings or by clicking on the lightning symbol in the bottom-left corner of the slot. When you play quickly, the spins finish faster, giving you a faster game experience.
6. Finally, if clicking "SPIN" repeatedly irritates you, you can avoid having to do so by enabling auto-play. The reels will spin for the number of times you specify. You can stop the reels at any time and set them to stop automatically based on various conditions.
What are the tips to win Fire Joker?
The Re-Spin
The additional function is activated frequently but is not easy to influence. Keep in mind that playing the same stake will result in this bonus being triggered more frequently. And when you play at low stakes, it pays out with a high frequency (every 2-3 spins), and when you play at high stakes, it pays out with a low frequency (5-10 spins).
Bet
The optimal stakes for the Fire Joker slot are average — that is, they do not exceed 70 coins per spin and do not exceed 20 coins. You must select any stake from this range that corresponds to your bankroll. Make the most number of spins possible. The higher the payments, the more time you spend on the game process.
Bonus round
Use the one-bet strategy to win a prize round in the machine because only the bonus can give the most significant rewards you cannot catch in the regular spins. The more spins you make at the same stake, the more frequently the bonus rounds appear. Furthermore, you can win up to 800 last bets, so it is worthwhile to pursue such awards.
Fire Joker online slot has some restrictions. You can leave the game as a winner if you consider all of the established limits. Spend more time playing, but pause when necessary. If you lose more than 20% of the money in your account before starting the game, you can exit the game session. You should also pause when you receive a winning that increases your bankroll by 40%.
Fire Joker- Play on Mobile:
Because of the fast-paced nature of modern life, taking a break can be challenging at times. But thankfully, thanks to modern technology, we now have mobile devices that are just as capable as computers and can quickly load all of our casino's features.
Moreover, our casino has been optimized to be used smoothly across all mobile platforms. Furthermore, Fire Joker has been designed to be completely compatible with mobile devices, allowing for full mobile play.
Enjoy Fire Joker's visuals, audio, and compelling gameplay on your smartphone without settling for anything less than the full experience. The Fire Joker gaming app has been optimized for mobile play with a slick, clean, and well-designed layout.
Frequently Asked Queries about the game:
Q. Is it necessary for me to pay to play the Fire Joker slot machine?
A. Certainly not! Fire Joker is the game for you if you enjoy a fast-paced video slot. This simple and straightforward game also includes an intriguing, unique feature known as the Re-spin feature, which enhances the gaming experience.
You can try out the Fire Joker slot machine for free right here at LuckyNiki. Try this free demo and the thousands of others on our site to find the best ones.
Q. Can I play the Fire Joker slot machine on my tablet?
A. It is, indeed. In fact, the Fire Joker slot machine is a top-rated mobile slot, thanks in part to its compatibility with all devices and software.
Q. How do I make a deposit to play the Fire Joker slot for real money online?
A. To play the Fire Joker slot machine for real money, you must first choose a casino and a payment provider. Check out our deposit methods guide for helpful hints to help you make your decision.
Q. Is there a jackpot feature in Fire Joker?
A. Although Fire Joker lacks a progressive jackpot feature, the bonus of special features provides additional opportunities.
Q. Where can I play for real money on the Fire Joker online slot?
A. Many casino sites offer games like the Fire Joker slot machine. Try your luck on LuckyNiki. The following section gives you all the details about why you should play on LuckyNiki.
How do I play the Fire Joker game on the LuckyNiki app?
A casino application should be simple to install. To begin playing, follow a few simple steps; however, they may differ slightly depending on your device. Let us see how to get started:
1. Select a casino:
Choose a reputable casino that caters to your specific game interests and skill level. Check to see if the app is compatible with your device's operating system.
You can check the details of LuckyNiki below.
2: Download the application:
You will be asked to download the app when you visit the casino's website. You can do this on an Android device directly from the Google Play store, either on the website or on your phone.
Get the LuckyNiki app by clicking here.
3. Register or log in:
If you already have created an account with the online casino, you can use the LuckyNiki app to log in immediately. If you are creating an account for the first time, you must register and enter basic information about yourself. Go to the cashier and link your preferred payment method to play for real money.
4. Select a game:
Select the game type and version you want to test by navigating the game zone. You can begin by playing free to get a feel for the game.
5. Press the "Play" button!
You are now ready to start winning and having fun! You get the best view if you set your device to landscape mode.
So let us start playing now!
Before you get started, keep these things in mind.
All Fire Joker players can enjoy daily entertainment, additional bonuses, and incentives thanks to LuckyNiki, a top online casino. We offer a wide range of live casino games where you can win big and take it all home. After creating an account, keep the following in mind to ensure a smooth gaming experience.
Create an attack strategy for the game.
Most games are based on chance; however, when playing other types of games, it is critical to developing a strategy, particularly for difficult games. Play more and improve because strategies are developed over time and with experience.
Test your internet connection to see if it is stable.
Check that your home network meets the technical requirements for a fun gaming experience.
Why Play Fire Joker on LuckyNiki?
We will give you plenty of reasons to play your favorite game on LuckyNiki:
– Massive 100% welcome bonus of up to 1 lakh rupees; payouts in less than 24 hours; daily jackpots of up to 5 million rupees;
– An easy-to-use interface and the use of cutting-edge SSL encryption technology
– Email and live chat are available for customer service 24 hours a day, seven days a week.
– Implementation of high-performance standards in accordance with Japanese custom
– Numerous payment options -Indian Games as well as over 2500 additional games (UPI and Net banking for Indians)
You don't need more reasons to use LuckyNiki as your gaming platform. Let's look at how to get the app right n
What steps can be taken to prevent and detect unauthorized account access?
There is plenty to do at your preferred online casino. Though we take every precaution to ensure the safety of your gaming experience, there are a few things you should be aware of and keep in mind to improve its security.
Here are some quick and easy steps you can take to safeguard your account against account theft:
-Never give out sensitive information to anyone, such as your sign-in information.
– Always uncheck the "Remember Password" box.
– Always log out and exit from all sessions. When you're done playing, remember to log out.
– When using a shared computer, be especially cautious of those listed above.
– If you feel fishy that your account has been accessed, look for the following indicators:
– Keep track of your bankroll and any inconsistencies when logging in and out.
– Keep track of your gaming activities with a game history (you can get a list or log of games played each session by contacting support)
– Check with the cashier to ensure that all transactions have been completed.
– Receipts: If you still need to play, look for transaction receipts in your inbox.
– Please contact us immediately if you believe someone else has accessed your account.
At LuckyNiki, we'd love to see you in the online gaming world:
The introduction of digital payments has given the future of entertainment—online casinos and gambling—a much-needed boost. Nowadays, when players prefer to play from the comfort of their own homes, LuckyNiki is one casino that offers secure online gaming.
Payment options for LuckyNiki players will expand to include debit/credit cards, Astropay, UPI, Bitcoin, bank transfers, and more.
Payment procedure at LuckyNiki:
Knowing whether making payments and playing on any online site is safe is critical.
Let's take a look at how LuckyNiki secures the payment.
There are numerous options available when playing casino games online. Some casinos provide free virtual slot machine play, others provide various payment options, and others allow you to cash out as soon as a jackpot is hit. Having the best experience is critical wherever you play.
We understand that only a few people have multiple bank accounts or debit cards that you can use to deposit funds directly into a casino's bank account at LuckyNiki. Fortunately, LuckyNiki accepts various payment methods, ensuring a secure and simple checkout process. Our entire focus is on providing the safety of our customers.
And now for the best part:
If you do not have or want to play for money, you can still play, thanks to these payment methods.
Let us now look at how to get started with LuckyNiki in a few easy steps:
-Open an account with LuckyNiki.
-At the cashier, choose a deposit method that is convenient for you.
-Enter the amount to begin the fund transfer process.
-We will email you to confirm the funds' transfer to your LuckyNiki account.
Do not wait for any further and open your account with LuckyNiki!