Dansk Roulette
By hiring native speakers from various nations, Evolution Gaming does the finest job customizing its products. Dansk Roulette does not employ a color scheme that would fit nicely with this particular market, in contrast to the bulk of its other native games.
However, native Danish speakers are excellent at putting local players at ease. Depending on your internet connection and tastes, you can alter the visual and sound quality to make the experience as vivid as possible.
Players can also study game rules, talk with the host, add one more table, see their account history, add one more table, or visit the Lobby to select another table.
To ensure you always have a good view of live action, several settings have been crammed into discrete menus accessible on the top and bottom of your screen. Danish croupiers who are kind and open-minded contribute to the laid-back ambience in which you can play traditional European Roulette in a setting that nearly resembles a land-based casino.
About the game:
The game of Roulette has always been a favourite at casino tables. Players swarm to the roulette table both online and in physical casinos because of the wide range of betting options and lucrative prizes.
Although most players are familiar with the traditional European version of Roulette, online casinos provide a comprehensive selection of roulette variants.
Another native Evolution Gaming table, Dansk Live Roulette, provides an exceptional opportunity to play at a table hosted by a native speaker. Because it gives online casino operators, especially those aiming to serve a particular market, a competitive edge, this service is progressively gaining popularity with both players and operators.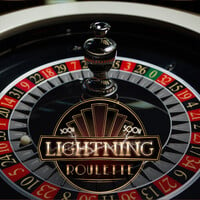 Lightning Roulette
Evolution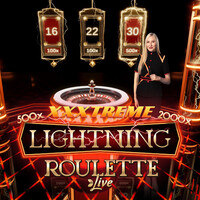 Extreme Lightning
Evolution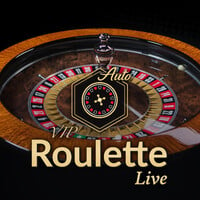 Auto Roulette VIP
Evolution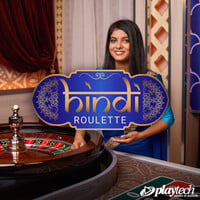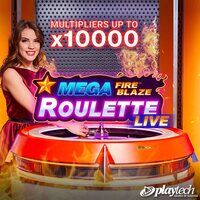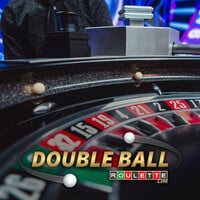 Double Ball Roulette
Evolution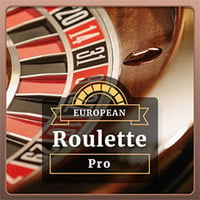 European Roulette Pro
GVG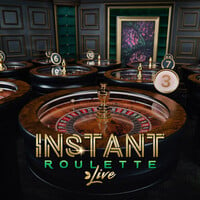 Instant Roulette
Evolution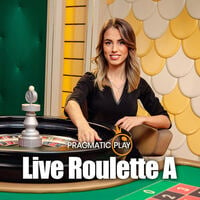 Live Roulette A
Pragmatic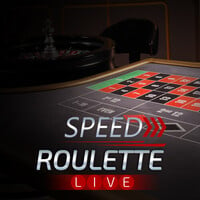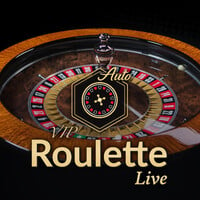 Auto Roulette VIP
Evolution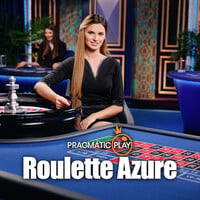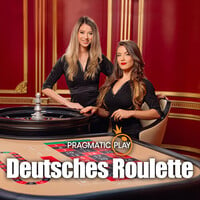 Deutsches Roulette
Evolution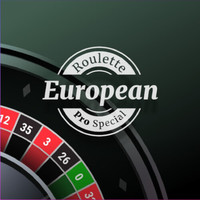 European Roulette Pro Special Fl
GVG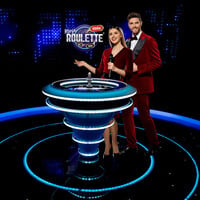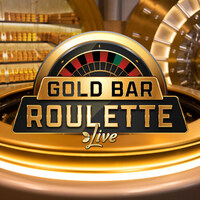 Gold Bar Roulette
Evolution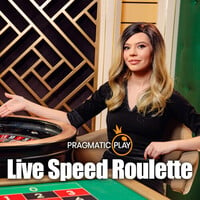 Live Speed Roulette
Pragmatic
Load more games
There are other native tables streamed from Evolution gaming studios in addition to the Roulette table with a Danish-speaking dealer. Should the operator want such services, the developer has the ability to locate native speakers of any specified language.
Different types of Roulette:
1. American and European
American Roulette and European Roulette are the two most played variations of the game online. There is an apparent reason why European Roulette is the more popular choice out of the two. The betting structure and play order are the same for both games. The two games' most significant distinctions lie in the roulette wheel. While an American roulette wheel has two zeros, a European roulette wheel only has one.
This means that the house advantage on an American roulette wheel is significantly more prominent, which explains why people typically choose its European version.
2. French
Players also like the choice of French Roulette. French Roulette has a single zero, just like European Roulette, and a few extra betting alternatives. With French Roulette, the betting options are many, and the table is marked in French for those who desire just a little bit more.
You can play the free versions of the game offered at no-deposit casinos to get a feel for the bets and gameplay since the table might also be entirely in French. You will thoroughly understand the game and its mechanics when you are prepared to bet real money.
3. Multi-wheel
Multi-wheel Roulette is an option for those seeking quick roulette action. Multi-wheel Roulette, as the name implies, is a traditional roulette game in which there can be up to 8 wheels in total. You will grasp the fundamental idea if you have ever played multi-deck blackjack.
The purpose of multi-wheel Roulette is to provide a variety of betting options for each round. Players can pick how many wheels they want to play at once rather than having to restart each round. Each wheel functions as a separate wager and will subtract the appropriate number of coins. Once the wagering is complete, each wheel will independently spin and provide a different outcome.
4. Live Dealer
You can now enjoy all the excitement of a real casino from the convenience of your own home, thanks to advancements in online gaming. This is especially true for casino games with a live dealer. Due to the fact that live dealer roulette provides all the advantages of a genuine casino without the need to visit one physically, it is very well-liked by players. Video streaming technology is used in live dealer roulette to immerse players in action. The roulette wheel, table, and dealer are present in a physical casino or studio and engage in live betting with the participants.
Although live dealer roulette offers an entirely unique experience, it might often take a while to play.
5. Multi-ball
There are numerous opportunities to win. The idea behind multi-ball Roulette is the same—multiple balls are thrown into the same wheel. Each additional ball in multi-ball Roulette will be treated as a separate bet and will be subtracted as such. All of the balls will drop simultaneously when the wheel is spun, providing numerous winning opportunities.
Additionally, there is Mini Roulette, which is ideal for playing on mobile devices, as well as a plethora of other modern games that have been modified from this casino classic.
Main Features of the game:
Hosts of a European Roulette game who are natural Danish speakers.
Exceptional streaming quality with options for traditional and 3D watching
Multiple betting possibilities with a visually appealing layout and an intuitive user interface; special and favorite bets are available.
The dealer speaks Danish and can communicate with players via Live Chat.
A highly developed program that enables the user to start an additional table
Hot/Cold number table statistical representation of the previous spins
Modifiable audio parameters, video settings, and viewing modes
The Reality Check tool lets you quickly see how much time you spend playing.
How to play Dansk Roulette?
– Dansk Live Roulette is a single-zero version of the game that is played using conventional European rules.
– Players must have a positive balance to join the table and place bets; otherwise, the screen will show a warning banner urging you to replenish your account across the screen.
– The virtual table layout is where the bets are put, while to the left is a separate Racetrack field.
– Players with favorite betting patterns can save their most utilized layouts by clicking on the Star icon at the bottom of the screen.
– Next to the Favorite Bets tab are the statistics from the previous rounds. If you want to multitask, you can also add another table from the Live Casino lobby to the software and double your fun.
– The standard Roulette rules are followed in the room.
– Place your chips based on your prediction of the number that the ball will land on. If you want to cover more than one number, you can arrange your chips in various ways.
– Additionally, you can wager more than one chip every wager and make many types of wagers per spin. But keep in mind that each chip is worth £1, so placing 20 bets with 20 chips would cost you £20.
Betting and the play language:
At LuckyNiki, the minimum chip value for the Dansk Live Roulette table is 50p, which is about average and affordable. Given that many Danes speak English fluently as a second language, they might prefer to play in other rooms that offer fundamental chip values of 20p or even 10p. However, this room is for you if you prefer to play in your native tongue. The chat or the conversation room is interestingly also in English.
The table itself is straightforward to understand and use. Hovering your cursor over a region of the table where you are unsure will reveal a box. The betting possibilities offered in that area are described in this box. Oddly, the directions on the box are also in English!
Inside Bets: Odds & Payouts
Inside wagers comprise wagers on a single number or a small cluster of numbers. There are numerous ways to arrange your numbers, but each of these different kinds of roulette bets is based on where the numbers are laid out on the board. Inner bets offer considerably better returns than outside bets and we will tell you why further, but their chances of winning are much smaller. If these kinds of wagers appeal to you, check out the LuckyNiki online casino and give it a shot!
Straight, sometimes known as a single-number bet, is a wager on one particular number. Naturally, this wager offers the lowest chance of success and the most significant return, 35:1. In European and American Roulette, respectively, there is a 2.70% and a 2.63% probability that the ball will land in the particular pocket you bet on.
Splitting involves placing a wager on two of the 37 possible numbers, but only if the numbers you select are adjacent to one another on the table. With odds of 5.41% for European Roulette and 5.26% for American Roulette, this wager pays off 17:1.
The street is a three-number wager in which participants place wagers on a line of numbers, such as 4, 5, 6, or 19, 20, and 21. In Roulette, the likelihood of this wager winning is 7.89% in American and 8.11% in European. A street bet's winning payoff is 11:1.
Corner refers to wagering on four numbers that, together, make up a square on the table, such as 1, 2, 4, and 5. The odds of this wager occurring are 10.81% on European Roulette and 10.53% on its American version. It pays 8:1.
Simply put, Double Street involves placing a wager on two rows of numbers for six numbers. The odds for European and American Roulette are 16.22% and 15.79%,
respectively, and the payout is 5:1.
Only American Roulette has the basket, or five-number bet, which lets players wager on the 0, double 0, 1, 2, and 3. This wager has a 13.16% winning chance and a 6:1 payout.
Outside bet payout schedule for Roulette.
– The odds on outside bets in Roulette might be very favorable. Your chances of winning on a single zero wheel are just shy of 50%, minus one or two percentage points due to the house edge.
– If you are willing to take a chance, employing one more of the outer bet types in Roulette will increase your chances of making a long-term profit. Red or black and other even-money bets are choices if odd or even are not your cup of tea.
– Outside bets have a higher chance of winning than your average split bet, as a roulette odds calculator would show.
– If you don't want to go to the trouble of using a real roulette odds calculator, you can just use the table we have put together.
– The statistical likelihood of winning at Roulette is between 32% and 50%.
Payouts & Probabilities for Called Bets
Those bets, sometimes known as "announced," are a little different from the ones we previously described. The numbers in called bets, which are unique to European/French Roulette, are combined in accordance with the positions on the roulette wheel layout rather than the table. There are two kinds of bets—fixed and variable—each with a unique set of chances on the roulette table. Let's start with the ones that have been corrected.
A wager called "Neighbors of Zero" covers 17 numbers on the wheel that are all relatively close to the green zero. To cover all of those numbers, you must place at least 9 chips, and the likelihood of this wager succeeding is 45.9%. The payment is not fixed, and depending on the winning number, it may be as high as 24:1. The grand series is another name for this wager.
The 12 digits directly across from Zero's neighbors make up a third of the wheel. The payout is set at 17:1, and the probability is 32.4%. In terms of odds and reward, this wager resembles the dozen/column wagers quite a bit.
The Neighbours of Zero game, known as the Zero Game, is a scaled-down variation covering only seven numbers near the green zero slots. The likelihood of winning this wager is 18.9%, and the potential payout is up to 26:1.
The Orphan's bet covers the numbers not listed in the so-far called bets.
Fixed call bets differ significantly from red or black bets. Using a roulette payout calculator makes it simple to demonstrate that, but we would not go into that much depth here. It suffices to glance at the roulette payoff chart up above. Even if you place modest stake bets at brand-new live dealer casinos, you can still use it. The variable type also contains "the neighbors," where a player stakes money on five numbers close to one another. The odds of this wager winning are 13.5%. The second variable wager is called "the finals," which involves placing a wager on the last digit. Depending on the numbers, the likelihood can range between 8.1% and 10.8%.
The racing wheel element on the game's UI makes it simple to access the games when playing live Roulette online on LuckyNiki website. The chances of the roulette wheel are the same at a live table, but the live-action gives you a better experience. Thanks to the top roulette casino's exceptional optimization, you may play these casino games on your mobile device wherever you go. So what are you waiting for? Visit LuckyNiki now!
How to win the Dansk Roulette game?
1. Roulette Game type
Despite similarities, the chances for the bets in European and American Roulette are different. Despite the fact that payouts are typically the same, the odds might change.
2. Consider roulette odds
Each roulette wager has specific odds, which may change. You must thoroughly understand roulette odds and payments to ensure your budget is not jeopardized.
3. Outside wagers provide better chances.
Here is what we wanted to explain about outside wagers before. Outside roulette bets offer better odds and increased chances of success. Even so, they pay out less than inside bets do.
4. Inside bets- a strict no
Inside wagers have far lower odds and chances of winning, although offering a much bigger payoff. High rollers may occasionally prefer them, but novice players should stay away from them as they would reduce their chances of winning.
Frequently asked queries about the game:
Q. What are the odds while using strategy to play online Roulette?
A. In general, using a strategy does not affect the online roulette betting odds. However, switching your approach mid-game increases your home edge and is strongly advised (not for the specific round, but over the entire roulette session).
Q. What roulette wagers have the best odds?
A. Out of all the roulette bets, the so-called straight bet offers the highest return. You choose a number randomly, or if you have strong feelings about a specific number, let it run. Compared to the outside bets on the chart, this gamble pays a staggering 35:1 odds.
Q. Which bets at Roulette have the lowest odds?
A. The likelihood of winning decreases as the number of winning outcomes increases. There is no roulette wager with a lower probability than choosing a single number for a straight-up wager. Inside wagers are typically recognized for their low likelihood of success and high potential rewards.
Q. What are the chances of consistently winning in online Roulette?
A. The possibility of seeing the ball land on the winning slot every time you play European Roulette (which has 37 slots on the wheel) is 1 in 36; therefore, you can't rely on this roulette probability. You can draw some key conclusions about roulette odds from this.
Q. Do the odds in all roulette games match up?
A. The odds of the bets in tall roulette games are variable, much like the tall roulette games. Because the house places odds as if the Zero is not present, a single-zero wheel is more likely to produce a profit than a double-zero wheel. Another unique element of European Roulette is called bets.
What do the experts say?
Although playing Dansk Live Roulette without knowing any Danish is possible, those who want to take advantage of the Live Chat feature and have a brief dialogue with the dealer in the language will find the table especially appealing. You will have no trouble using the platform, which is straightforward to navigate.
Do not hesistate to start playing Roulette; you will only enjoy it!
Why choose LuckyNiki to play Dansk Roulette?
Here are some LuckyNiki advantages to help you decide why it is the most dependable website now that we know what to do:
1. Dependable and secure
The integrity of the player should always come first when playing online games. LuckyNiki makes it possible to play online games like Dansk Roulette in a safe setting.
2. Continuous client service
Contact us at any moment if you run into any issues while playing.
3. Rapid transfer of winnings
Your winnings are instantly credited to your account within 24 hours! That is what you are playing for, right?
There is also more to come.
4. The most significant welcome bonus
You can receive up to one lakh rupees as the most extraordinary lucky bonus from LuckyNiki.
5. Daily Rewards
You would not have to stop playing because we offer daily tailored incentives!
6. Various Games
Thanks to our five live dealer suppliers, you have access to a wide range of games.
Visit LuckyNiki right away to discover a brand-new gaming universe.
The VIP Lounge of LuckyNiki is waiting!
In addition, players can sign up for our VIP lounge, and an invitation-only club opens only to our premium members. The additional rewards provided here include
Extraordinary Manager support
Gifts and bonuses
Services that expedite withdrawals
Money-back incentives
You can invite gamers to join LuckNiki's VIP Lounge if they earn a certain number of points while participating in live casino games. The approval procedure for supporting documents like an ID, residency confirmation, and a small deposit starts.
We are sure that you will have a great time playing Dansk Roulette. Visit the website now and start playing!