Cricket Star Slot Game – A Slot game for cricket lovers
Cricket is India's favourite game, and most of them go crazy when it goes live. The opportunity to play the game online with the Cricket Star Slot game, where the bats, balls, gloves, stumps, umpires, and players that captivate an entire nation all year long are an intrinsic part of the slot, is also hard just to resist. Cricket enthusiasts need to look no further. There is no doubt that the Cricket Star slot game will succeed with sports lovers thanks to its realistic cricket-inspired trademarks and massive stadium backdrop. Slot machines are a common type of gaming among Indian clients, so it is relevant yet exciting. This five-reel, 243-way Microgaming slot game offers players a wide range of pay lines and winning combinations in addition to its distinctive theme.
About the Game:
Launched by Microgaming in honour of the 2015 ICC Cricket World Cup, this thrilling free slot game is incredibly popular in the gaming community.
Free spins, scatter symbols, and the Wild Wicket bonus are all included in the action-packed, reel-spinning fun. It is time to spin those reels and start scoring runs and striking boundaries with the Cricket Star slot game, so roll up your sleeve and gather your team.
Keep an eye out for your team's colours since all the big teams will be ready and waiting to support you. You will adore this action-packed slot game, whether batting for Pakistan, India, Australia, South Africa, Sri Lanka, or England.
Cricket Star is a good slot machine game that will undoubtedly be popular with sports lovers. Despite the lack of a progressive jackpot in the game(more on that later), the other bonus features make up for it. We particularly recommend the free spins round and the fact that you could combine it with the Multiplier for rolling reels. Overall, we believe there is enough content to pique both beginner and experienced slot players' interests. Prepare to be knocked over by Cricket Star Slot Game, which we heartily recommend!
Though there have been a lot of cricket games that came and went, the Cricket Star slot game is quite popular and the reason being the games features.
You will adore the features that Cricket Star offers, which bring excitement after excitement with each and every spin. There are 243 ways to win on the five reels. The Cricket Star Slot game has a lot of potential because each spin can cost anywhere between $0.50 and $50. Because of this, both seasoned gamers and newcomers will love it.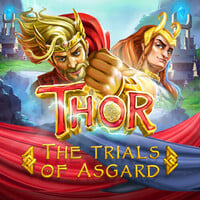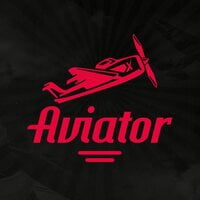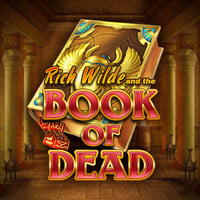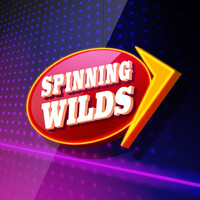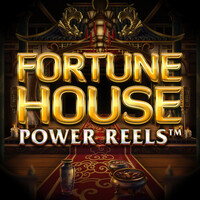 Fortune House Power Reels
Red Tiger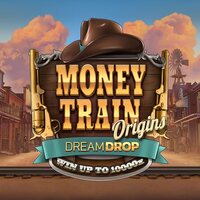 Money Train Origins Dream Drop
Relax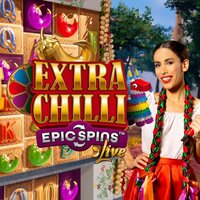 Extra Chilli Epic Spins
Evolution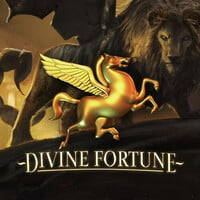 Features of Cricket Star Slot game:
Here we list out the features for you:
1. An excellent cricket theme
2. 243 successful pay-lines
3. A lucrative set of free spins
4. Includes the recognizable rolling reels from Microgaming.
5. Without a progressive jackpot
6. Higher-bettors get better action
Wild Cricket Star
The runs — or wins! — using this game's wild symbol will soon start to add up.
The Cricket Star logo is the one to watch out for; if it appears, it can replace all other icons other than the scatter apart from it. This gives players extra chances to spin a win; you will see these on reels 3, 4, and 5 as stacked wilds.
Bonus for Rolling Reels
With the Rolling Reels function, players could win a lot of money. The reels will collapse, and new symbols will fall in their place after each win as winning symbols are eliminated. It effectively acts as a free spin and gives users another opportunity to win, possibly even numerous prizes.
Scatter
The scatter symbol functions on all reels. Three of these bright white balls will set off to 25 free spins, and any wins made with the Rolling Reels feature during the free spin mode will receive a 10x multiplier.
Bonus Wild Wicket
Adding the Wild Wicket bonus is again another fantastic move. Reels 2, 3, and 4 will unexpectedly become wild when this random event occurs, giving players the potential to win big prizes. Are you going to try for a century, or will you aim for a duck? You will see if you take a chance on this game.
Above all, players will undoubtedly enjoy trying! Overall, Cricket Star shows to be an entertaining and frantic video slot game. Players are kept on their toes the entire time they play thanks to the game's several extra elements, especially the Wild Wicket, and the tantalizing potential winnings are not bad either!
Cricket Star Slot Game Rules:
There are not many games with as many regulations or intricate rules as cricket. The Cricket Star guidelines are thankfully much more straightforward. Let us go over each one.
1. Either the Spin button or the Autoplay feature, which automatically plays a pre-determined amount of spins, is used to spin the reels.
2. There are 243 possible ways to win in the classic game.
3. Each time you win, the symbols that made up that win vanish and are replaced by new ones. This can result in another win and even more symbol replacements. These are referred to as cascading reels.
4. The word "Cricket Star" is displayed on the Wild, which appears fully stacked on one or more reels. Except for the Scatter, it can replace any other symbol.
5. Speaking of which, three, four, or five of the white cricket ball-shaped scatter symbols on the reels will trigger the 15, 20, or 25 free spins we mentioned before.
6. Scatter also bears the word "Scatter" on it. Regrettably, the Multiplier not only resets following a losing spin but may also increase with each succeeding victory.
7. The Wild Wickets feature is a random feature that occasionally emerges. On Reels 2, 3, and 4, there are three stumps. One of the stumps is knocked down by an unanticipated ball, and the reel in question becomes Wild for the subsequent spin.
How to play the game?
⇒ The 243 ways to win the slot machine game Cricket Star has five reels and pays left to right. The game's rules are easily learnable, and new players should have no trouble doing so.
⇒ Players only need three or more matching symbols to appear on the same line to win. The variety of configurable options, including auto-spin and lightning mode, which will interest more experienced players, is something really appealing.
⇒ At our collection of free slot games at LuckyNiki, you can try out the action and play in demo mode without risking any real money.
⇒ The settings for the slot are easy to change. Before starting the slot machine, you only need to choose your wager amount because the number of pay lines is fixed. The values that you can modify in the slot are as follows:
⇒ Your per-line wager – Click the Bet button to set 1 to 10 coins on a pay line in the Coins part of the pop-up menu. You may specify your coin value as between 0.01 and 0.1 credits in the Coin Size area.
⇒ Your total bet – To change the amount, use the triangular buttons on either side of the Bet section. Your total wager might be worth between 0.5 and 50 credits.
⇒ The following info blocks will show current values:
Win: The amount you win
Bet: Your current total bet
Demo credits or demo coins: Your current balance in credits or coins
⇒ You can start the reels by pushing one of two buttons:
Spin: This action spins the reels just once.
Autoplay: begins autoplay and spins
Symbols and Design
The use of symbols in Cricket Star is extensive. The reels are covered in attractive artwork with a cricket theme rather than lesser paying card symbols. The batsman in green and yellow making a successful stroke is the highest paying symbol; with a maximum wager of 50 coins, five of a kind will net you 500 coins. The yellow wicketkeeper, the blue and red batsman, and the blue bowler are the following highest paying symbols, each giving out 250, 200, and 175, respectively.
Cricket Star Slot Game Bonuses and Jackpots
⇒ The game's scatter symbol is a cricket ball; land three or more anywhere on the reels to trigger a bonus round of free spins. According to the number of active symbols, the number of free spins players might anticipate receiving is broken down as follows:
fifteen free spins for three cricket balls
20 bonus spins for four cricket balls
25 free spins after five cricket balls.
⇒ The rolling reels feature will be active during the free spins phase, and it works to replace winning symbols and line up even more wins. Additionally, the spinning reels will tally up to 10x multipliers after every win! The power play of the game, the free spins feature, cannot be activated more than once within a single session.
⇒ Checking the pay table for the game is one of the things you are advised to do before beginning to spin. It will detail the prizes that each of the various winning combinations will give you. For instance, the best-paid winning combination of regular symbols is the South African batsman striking a perfectly timed drive.
Additionally, it will inform you that your chances of winning are 105,000 in your bet. You must activate the free spins in order to accomplish it.
⇒ The Cricket Stars Slot game contains a wild symbol in the form of the Cricket Star logo that can assist in lining up additional wins in addition to the free spins round. Stacks of wilds show up on reels 3, 4, and 5 to help produce wins by substituting for other symbols.
⇒ Another bonus feature called "Wild Wickets" makes the second, third, or fourth reel entirely wild when it is triggered at random. Although no multiplier is present, it frequently assures gamers of a win.
⇒ When you earn a win during the free spins that cause the symbols to collapse, a multiplier will grow with each collapse by 1X. Therefore, your best chance of winning the big one is if you get the Multiplier all the way up to the maximum of 10x, followed by a truly big winning combination.
How is the payout done?
Here, everything happens automatically, in contrast to a physical casino where you would take your chips to the cashier and get paid off in cash (or rarely a check) when you are ready to leave.
In other words, all winnings from playing Cricket Star are simply credited to your account balance at LuckyNiki. You are free to take a break from the game, switch to a different slot, or come back and play this one.
When you are ready to withdraw your wins, simply click on your username in the top right corner of the homepage, select "Withdrawal," select the banking option you wish to use to get your money, and then fill out a few more fields. We will then execute your withdrawal request.
How Does Anyone Bet When Play the Cricket Star Slot Machine?
There are only 2 options available to you.
1. The first is to manually hit the Spin button before each spin and keep doing so.
2. Utilizing the Autoplay feature is the alternative. Simply select 5, 10, 15, 25, 100, 250, or 500 spins to be played automatically if you want to keep things easy. If you want to make things a little more complicated, you may set the auto spins to end after you secure a win equal to or greater than a specific quantity of coins.
In contrast to other slots, the Auto Spins immediately stop when a bonus feature is engaged.
How to Increase Betting?
Where it reads "Bet," click. You can adjust your next spin's stake amount, expressed in Rupees, by increasing or decreasing the number of coins and coin size.
To increase your wager, simply click the right arrow on the Coin Size and Coins. Alternatively, you may simply increase the amount in Rupees by clicking the red arrow on the Bet portion.
What are Cricket Star's Limits?
⇒ In keeping with what we just indicated, the minimal wager is 1 Coin at Coin Size 1, which results in rs.50.Your maximum bet for each spin, comes to rs.5000 by wagering 10 Coins at Coin Size 10.
⇒ This slot machine is regarded as having low volatility, which implies that it frequently awards smaller payouts rather than fewer payouts of more significant amounts. As a result, a game session should typically result in neither a significant win nor a significant loss.
Mobile compatibility
Microgaming has done an excellent job of scaling down the Cricket Star Slot game to fit the small screen because the company understands how important it is for their games to be mobile-friendly. The slot machine performed flawlessly on both iOS and Android devices when we tested it out. If your mobile software is current and your browser can execute the game's programme, the graphics and effects are lovely and sharp. Overall, the gameplay is relatively straightforward; therefore, the game works nicely on mobile.
How to win the game?
Here is some essential advice for competitive gamers and cricket fanatics. Enjoying the game as entertainment is winning in this scenario rather than necessarily making it big in the game.
1. Never place a wager that exceeds your ability to lose.
2. Before you start playing, decide how much you will spend.
3. Timing restrictions for playing
4. Take breaks to relax and regain perspective.
5. Playing for real money means playing for enjoyment; your goal is to have fun, not to win.
6. Never risk using borrowed funds.
7. Play slowly and comfortably.
Play with LuckyNiki here and start winning!
Here are some additional tricks that will help you during the game:
Utilize welcome bonuses and no-risk spins
Each casino offers its unique free spins bonus, which may be given as a welcome bonus or as part of a campaign. The welcome bonuses differ from one another. Some players can spend money, money's worth , or more or less free spins (or free plays).
LuckyNiki offers an enormous welcome bonus and free spins. Checkout now!
Types of wagering requirements.
The terms and conditions under which each casino places payouts resulting from bonuses are known as the wagering requirements. Different casinos have different ways of enforcing these rules. You could want to play it smart by taking time to look at and contrast it before selecting an online casino. One casino can have a more incredible welcome bonus and more free spins.
Paytables
Paytables give information regarding each online slot. It is essential to evaluate the payout tables of various games. When you have discovered a game you like, look at its paytable to see how it stacks up against other games you like. After that, you can decide with a higher understanding.
Check the payouts.
Some slots and casino table games pay out more frequently than others if you seek consistent winnings and enjoy the rush. So check that out beforehand.
Free Demo and codes:
Utilize your free points or codes to play the game for free. A free play or spin allows you the ability to get a feel for the games before putting your hand in your pocket, which can give you an advantage. With the no-deposit bonuses offered by no-deposit casinos, you can accomplish this right now without paying anything. Again, specific bonus codes are superior to others, so using the best codes for you could be interpreted as winning in this situation. Making the best decision for you will be easy once you compare the options.
Lastly, modern online slots produce their results using random number generators, and past performance has little bearing on present performance. So keep in mind that previous spins will not affect future spins.
Why play with LuckyNiki?
Online casino gameplay is supposed to be enjoyable. However, if you select a terrible website, it may instead become a horrible nightmare. Users from all around the world concur that LuckyNiki is the best website of its kind. It has a Japanese theme. Now that we have taken this gaming craze to India, we can give its followers a secure and reliable gaming environment.
LuckyNiki is the best option for all of your gaming requirements for the following reasons:
Up to Rs. 1 lakh is the maximum lucky bonus offered in the sector.
Thanks to our daily personalized rewards, there is no reason to stop playing games.
many entertaining games to select from
Instant Earnings Withdrawal
Enjoy a variety of payment options, including net banking and UPI.
24/7 assistance.
Experience the VIP Lounge at LuckyNiki to access extra benefits like exclusive manager support, incentives, cashback deals, etc.
Our closing words:
All cricket fanatics can enjoy daily entertainment, additional bonuses, and incentives thanks to a top online casino called LuckyNiki. We provide a wide variety of live casino games where you can potentially win big and take it all home. You should keep the following in mind to enjoy a seamless gaming experience after registering an account.
Make a plan of action for the game.
Most games depend on chance; however, when playing other kinds of games, it is crucial to create a strategy, especially for complex games. Since techniques are developed over time and with experience, play more and improve.
Check to see if your internet connection is reliable.
Ensure your home network complies with the technical requirements for an enjoyable gaming experience. Any internet issues will reduce your competitiveness. The best course of action would be for you to remember that these are live performances and not staged stimuli. Therefore, if your internet connection is weak, you run the danger of losing your revenue.
Do not go too far.
You can set the stakes as high as you choose in a casino game. Remember to only bet with money, despite temptation. This will guarantee that your encounter will not be stressful.
Go ahead and choose the game you wish to play right away.
Visit LuckyNiki Now!