Ezugi No Commission Baccarat- Learn the game rules and winning tips
Introduction
One of the oldest and most popular casino games, Baccarat is a favorite among first-timers and high rollers alike. The game is especially popular among Asian gamers. Although it may appear serious and sophisticated, Baccarat is actually quite easy to master. Players have the opportunity to play with other players at the same time, anywhere they like, on LuckyNiki casino which can be accessed through the desktop, tablet, and mobile apps.
Ezugi No Commission Baccarat is a live casino table game that does away with the 5% commission for banker bets. This means that you can play optimally without being penalized with a smaller reward. Instead, Ezugi has decided to move the house edge elsewhere altogether. The video quality is top-notch and excellent. Players can use the live chat option if they wish to talk to other gamers while playing.
If you exclusively play the banker bet, you can expect an RTP of 98.94%. There are four different side bets that focus all on pairs. The following side bets can be placed during the betting period: player pair, banker pair, perfect pair, and either pair. These bets can also be placed independent of the main bet.
Ezugi has been the sourcing inspiration for its latest releases from the up-and-coming Asian market. No Commission Baccarat is one of the most popular releases there, offering a valuable mix of classic Banker-Tie-Player bets, topped with a selection of additional side bets.
Like with most of its other live games, Ezugi streams this release from a custom-built studio. The stream is maintained 24/7, so you can join the game at any moment because there is unlimited seating at the table.
Obviously, as all popular games are this game is also adapted to play instantly from any desktop and mobile phone.
In addition to the three classic bets of the Banker, Player, or Tie, the team at Ezugi has added four side bets to their online casino release. The odds for the aforementioned bets are as follows:
Player 1:1
Tie 8:1
Banker 1:1
Player Pair side bet 11:1
Banker Pair side bet 11:1
Perfect Pair side bet 25:1
Either Pair side bet 5:1
Ezugi's release welcomes bets from 0.50 to all the way up to 200 credits per round, making this a noteworthy release for both low and high rollers. While gaming, you can chat with other players and even tip the dealer. So come on over and try your luck at LuckyNiki online casino today!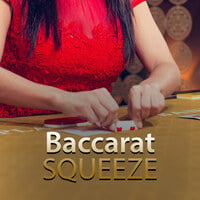 Live Baccarat Squeeze
Evolution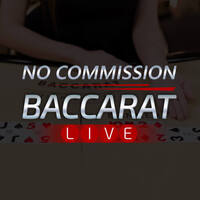 No Comission Baccarat
Ezugi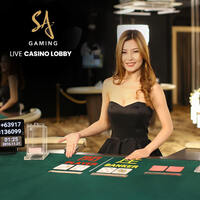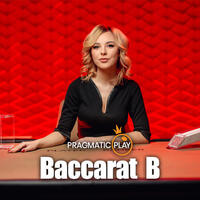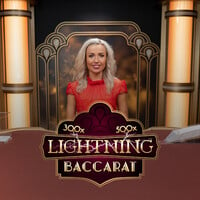 Lightning Baccarat
Evolution
Speed Baccarat B
Evolution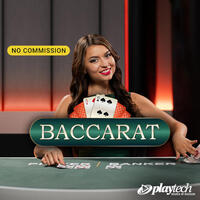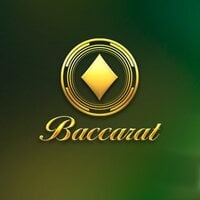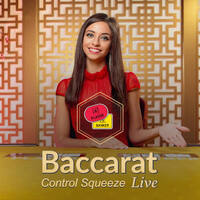 Baccarat Control Squeeze
Evolution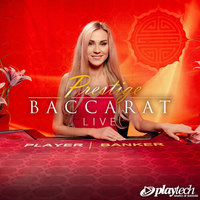 Prestige Baccarat
Playtech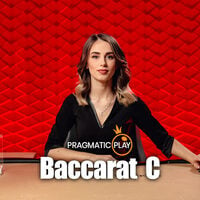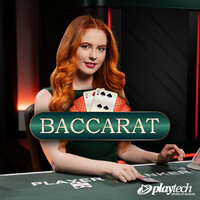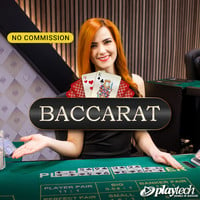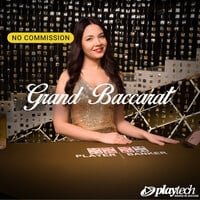 Grand Baccarat NC
Playtech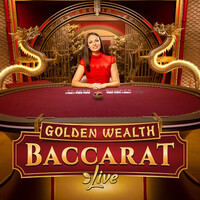 Golden Wealth Baccarat
Evolution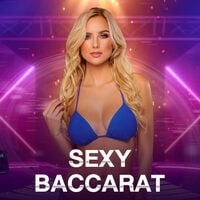 Load more games
What is Ezugi No Commission Baccarat?
The No Commission concept is not a new one – it's a modification of baccarat that eliminates the 5% commission.
To elaborate, the game starts with bets being placed. You predict whether it will be the player or banker who wins, or whether it will be a tie. If you bet on the player's hand and it wins, the odds are paid 1:1 and you double your initial stake.
However, the banker's hand wins more frequently than the player's. All online casinos use statistics to their advantage.
No Commission Baccarat is a type of the classic Baccarat where you don't have to pay a 5% commission fee to the betting house if the banker's hand wins. However, some players argue that even though they don't have to pay the 5% commission upfront, the game doesn't become more advantageous to them because the house edge shifts to a higher percentage.
How to play Ezugi No Commission Baccarat?
Out of all the online live casino games, baccarat is often considered the easiest game to master. It is also a game of chance so there are not any clear-cut strategy tips that we can suggest.
The Ezugi No Commission Baccarat is played with 8 decks. The ultimate goal of this online casino game is to predict, which hand the banker or the player will be the first to get 9 points or as close to it as possible.
That being said, it is important to keep in mind the contribution of different cards when predicting which hand will be the first to reach 9 points.
The card values in Baccarat are:
Cards 2 through 9 are the same as their numerical value
The Ace is worth 1 point
Cards 10 through King count as 0
To begin the game, you will need to place a bet on either the Player, Banker, or Tie. After that, the dealer will draw two cards for each hand, face up. If the initial draw results in either hand exceeding 9, then the first digit is dropped.
For example, if the banker draws a 2 and a 6 for the hand, that equals 8 points. If the player gets a 7 and a 9, that's 16 in total. However, since the first digit is dropped in this case, the player's score would be 6.
In this game, if a player gets 8 or 9 points on their first draw, it is considered a natural value, and the round is over. If the player's hand has 6 or 7 points in total, they can choose to stand. If the player has 5 points or less, they can decide to be dealt a third card.
Rules of Ezugi No Commission Baccarat
As soon as the dealer announces that players can make their bets, the game begins. Players have a certain amount of time to make their bets, after which the dealer announces that no more bets are allowed. Players can bet on as many outcomes as they want – they don't have to just choose between Player and Banker, they can also bet on a Tie.
At first, four cards are dealt – the player gets the first and third cards, and the banker gets the second and fourth cards. These cards determine what bets have been placed by gamers for the Player Pair or the Banker Pair.
No Commission Baccarat is played with an eight-deck shoe and the aim is to find out the winner at the end of each round, either the player or banker. The dealer is in charge of the hands and players can bet on the player, banker, or a tie. If the player and banker have the same card value, it is a tie.
The value of cards in this game is determined by the final digit of the sum of the values of all the cards. Aces are worth 1, numbered cards are worth their numbers, and 10s, and face cards are worth zero. So, if you have a hand with a total value of 18, the final digit 8 is the one that matters. This is what makes the game special.
Extra Features of Ezugi No Commission Baccarat
The change in Ezugi's No Commission Baccarat that affects banker bets is the lack of a 5% charge on those bets. Now, if a banker bet wins with a sum of six, then it will pay a smaller amount.
You can choose to play the release as well as the remaining four side bets.
The simplest of these wagers to win is Either Pair. To win this side bet, the first two cards for either the Player or Banker's hand must be a pair which then results in a 5:1 payout if you win. The RTP for the Either Pair side bet is 86.29%.
Next up are the player and banker pairs' side bets.
There are two side bets in Baccarat – Player Pair and Banker Pair. To win either of these bets, you need the first two cards in the corresponding hand to have matching values. Both of these bets offer an 11:1 payout and have an RTP of 89.64%.
You can also play the Perfect Pair side bet, which offers a payout of 25:1 if the first two cards in either the Player or Banker's hand have matching values and suits. The RTP for the Perfect pair side bet is 86.97%.
Payouts in Ezugi No Commission Baccarat
Side bets may offer more appealing rewards, but the high-house edges will probably turn off many players. If you want to benefit from No Commission Baccarat's high RTP, you should stick to playing Player and Banker bets. Both grant a 1:1 reward when won. The exception to this is if the banker's card sum is six, in which case the payout drops to 0.5:1 instead. The tie bet is the last important wager and is worth 8:1.
How to Choose an Online Casino for Playing Ezugi No Commission Baccarat
When you search for the best online casino for playing games like Ezugi No Commission Baccarat, you'll get a bunch of different sites to choose from but how do you really know which one is most suited for you?
That's why at LuckyNiki casino we're providing you with a checklist so that you can choose the best online casino in India that just works perfectly for you.
Licenses – Laws regarding online gaming are complicated in India. Online gambling is neither legal nor illegal. However, you need to make sure that you're playing at an online casino that holds a legit license from competent authorities like the Malta Gaming Authority (MGA).
Getting a license from MGA is a huge deal as it is one of the most well-known regulators for international online casinos. Stay away from online casinos that don't have any form of licensure, especially when playing online casino games with real money.
Having a proper license ensures that all transactions are being taken with the most secure online payment protocols and that the gameplay is fair and not manipulated.
Bonuses and promotions – All online casinos should offer exciting bonuses and promotions for both new and existing gamers. There should be a good range of no-deposit free spins, to match deposits, and cash backs with other beneficial offers.
It's also important to look for a casino that offers a good welcome bonus to its new players so that they can deposit real money and get started properly for playing and winning big.
Variety of games – Only the best online casinos in India have at least thousands of games to choose from. It can be noted that certain online casinos have a more extensive range of games in specific genres than others. Some online casinos are known for their table games while others are known for their slots.
Make sure that the online casino you choose has a good live dealer provider and various live dealer games. You can also check the online casino's site for their software providers and games.
Mobile apps – Most players nowadays in India and around the world prefer playing online casino games on their mobile phones instead of laptops or computers. Now where there is demand there is fulfillment, software developers and operators have noticed this trend and are now offering mobile optimized websites with downloadable apps for both iOS and Android.
While this is good news you need to be aware that different online casinos will have different user experiences. So make sure that you check reviews from fellow gamers to see who's got the best UI and UX. Even though having mobile-optimized sites that are mobile responsive is good, what's better is having an app.
Online casino apps are much more convenient as they're faster to load and just make the whole experience of playing online that much more enjoyable. Look for online casinos that have both web versions and downloadable apps.
Payment methods – All the best and leading online casinos should offer multiple payment methods in local currency and local payment options especially to accommodate their regional players. The need for this is to not only play and win in Indian rupees but also to avoid unnecessary foreign exchange transfers.
This is important as it is very convenient for customers to make withdrawals and deposits with their local payment methods. All reputable online casino sites and apps should support and accept UPI, Net Banking, Visa and MasterCard, and local wallet transactions.
Customer service – Top-quality customer service is very important when gamers are playing with real money. Only the best casinos have 24/7 customer support. Many have multiple channels through which their customers can contact them like live chat, emails, phones, and sometimes even social media.
These sites should also have a FAQ or frequently asked questions section to answer some of the most common queries. This saves time and effort on the part of the player from contacting customer support.
Safety, security, and responsible gaming – When you are playing online casino games with real money it's really important to make sure that the site you're on is very secure and all your personal data is protected. Online casino sites should use the latest security measures like SSL data encryption and PCI DSS systems for online payment transactions.
This is why it's important to play with a licensed online casino as casinos without any proper license may not have any of these security measures in place thereby risking your private and financial information and data. All legit online casinos take responsible gaming very seriously, they'll have tools for players in the account section to set limits on their accounts.
These can be in the form of loss limits, deposit limits, play time limits, and the option to self-exclude for a while.
Now that we've discussed what all you need to keep in mind while choosing an online casino let's see why LuckyNiki is the best online casino for playing Fruit shop and other online casino games,
Proper License and Registration
LuckyNiki India holds the very prestigious Malta Gaming Authority (MGA) license and is regulated by the United Kingdom Gambling Commission (UKGC). LuckyNiki is an international online casino so Indian players can feel free to play on our virtual platform.
Highly rewarding bonuses and promotions
We offer the biggest welcome bonus in the industry of 100% up to ₹1,00,000 with extra 250 free spins. Other than this we have several daily personalized bonuses that are catered to suit the gamer's personal gaming style. You can also explore other offers and benefits and our VIP programs on our official website.
Never-ending variety of games
LuckyNiki online casino has a massive variety of online casino games with over 2500+ games across various genres. From table games to live casinos, slot games, jackpot games, and virtual sports we've got it all. There's a good mix of Indian and international games like Roulette, Teen Patti, Blackjack, Andar Bahar, and more.
Download the LuckyNiki app
It's completely up to you whether you want to play on our online casino site or on our downloadable app. Yes, you read that right. Feel free to play games on your mobile phones, tablets, laptops, or even computers. We have both mobile optimized and responsive sites as well as a downloadable app which you can download from the LuckyNiki online casino website.
Make quick withdrawals and deposits using multiple payment methods from local favorites like UPI and Net Banking to international payment methods like Astropay, Neteller, and Skrill. Indian players can play and win in Indian rupees and we accept other global currencies too.
Round-the-clock customer service
We offer 24 hours round clock customer care services to accommodate all our players' queries so that they don't have to waste any of their playing time on silly problems. We are available to you through multiple channels like emails, phones, and chat options.
On the forefront of safe, secure, and responsible gaming
We are proud to tell you that we have in place the strongest encryptions to safeguard our customers' personal and financial information and data. We are also huge responsible gaming advocates that's why we have provisions for players to set certain limits in their account sections.
Play Ezugi No Commission Baccarat at LuckyNiki Casino
LuckyNiki casino is a premium Japanese-themed anime-style online casino that is the perfect virtual platform for you to play Ezugi No Commission Baccarat at. We are here to deliver a daily dose of entertainment with extra benefits and offers to all of our lovely players.
All new players get offered a huge welcome bonus of 100% up to ₹1,00,000 with additional 250 free spins. This is the biggest and most generous welcome package in the industry. Terms and conditions apply.
Enjoy numerous local payment options that are available for both withdrawals and deposits. Some of these include local favorites like UPI and Net banking, and popular international e-wallets and cards like Astropay, Neteller, and Skrill.
We accept both local and global currencies so Indian players can enjoy playing and winning casino games for Indian rupees.
We have a great selection of both Indian and international games so players across the globe can enjoy games like Roulette, Teen Patti, Andar Bahar, and more.
LuckyNiki has a huge game variety with over 2500+ games in various genres with 5 different live dealer providers.
The whole process of making withdrawals just got easier and quicker, get all your winnings in your bank account in less than 24 hours.
Get dedicated 24 hours round-the-clock customer service that too through multiple channels like phone, emails, and chat.
With LuckyNiki the fun just doesn't stop here, get personalized daily bonuses that are especially suited to your personal gaming style. Never receive unnecessary offers for games that you don't even play.
Playing at LuckyNiki online casino is 100% safe and secure as we have the Malta Gaming Authority license and are regulated by the United Kingdom Gambling Commission.
We have in place strong industry standard encryptions to safeguard your personal and financial information and data.
All our RNGs get regularly tested by independent testing agencies like iTech labs.
LuckyNiki casino is proud to provide its players with an immense range of online casino games starting from Live Dealer, Table Games, Jackpot Games, Slot Games, and Virtual Sports.
With state-of-the-art graphics and sounds and a sleek and modern website, the virtual gaming experience at LuckyNiki casino is an accurate depiction and simulation of all the different games.
Conclusion
The Ezugi No Commission Baccarat is a modified version of the classic, timeless, and traditional game of Baccarat. The modification that Ezugi has introduced is that they took out the 5% commission that players had to pay earlier for betting and winning on the banker's hand. Now both Player and Banker pay out 1:1. There are other bets with different payouts. However, players need not pay the annoying and unnecessary commission in this newer version of Baccarat.
Hurry up and sign up with us, visit the official LuckyNiki website and claim your bonuses and rewards
Get Lucky With LuckyNiki!