Adventure Beyond Wonderland
The newest attraction at the online casino is live game shows. A famous game show or casino game is the basis for an innovative new game incorporating a Live Dealer and thrilling new twists.
For Indian players at LuckyNiki.com, Adventures Beyond Wonderland has swiftly risen to the top of the list of Live Game Shows. Playtech modified its well-liked Adventures Beyond Wonderland progressive slot game, based on the timeless fairytale Alice in Wonderland, into a bonus wheel game, with several characters from the narrative making cameos using Augmented Reality (AR).
Adventures Beyond Wonderland was one of Playtech's most well-liked live games released during the COVID-19 pandemic in 2020. So, while relatively new, it is quickly growing in popularity with Indian live casino players of all stripes, whatever their backgrounds. Adventures Beyond Wonderland provides:
A visually appealing interface.
A user-friendly gaming environment.
A variety of good incentives.
As a result, Adventures Beyond Wonderland is an intriguing idea for an online or land-based casino.
Features of the game:
Game Type: Live Game Show / Roulette Wheel
Software Developer: Playtech
Return to Player (RTP): 96.82%
Release Year: 2021
Min Bet: $0.20
Max Bet: $10,000
Multipliers: Up to 100x
What are the rules for Adventures Beyond Wonderland?
The essential idea to remember is that you are trying to anticipate where the wheel will stop. Depending on your preferences, you can make as many or as few forecasts as you would like.
On each spin, some players wager on one section while others wager on multiple. You should note the distribution of the betting alternatives. This implies that some numbers appear on the wheel more frequently than others. For instance, 1 is more prevalent than 10. Thus, 1 has a higher chance of showing up than 10.
Naturally, this is reflected in the rewards. In this illustration, the reward for 1 is 1X, while the payoff for 10 is 10X.
Adventures Beyond Wonderland includes three additional games and four regular segments. Overall, keep in mind the following: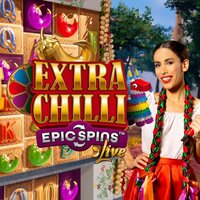 Extra Chilli Epic Spins
Evolution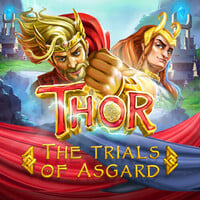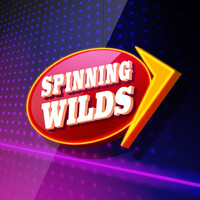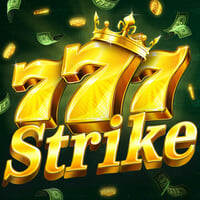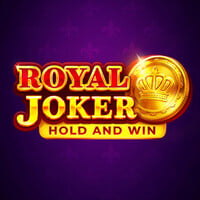 Royal Joker Hold and Win
Playson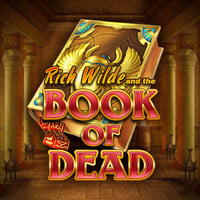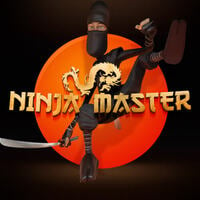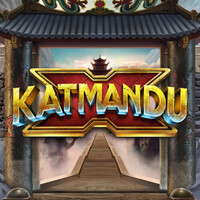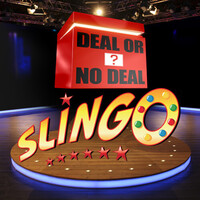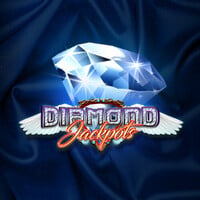 Diamond Jackpots
Blue Print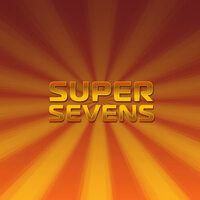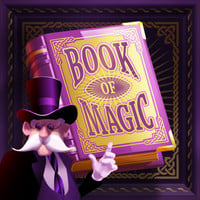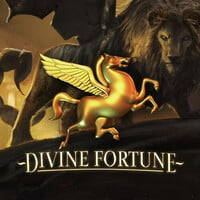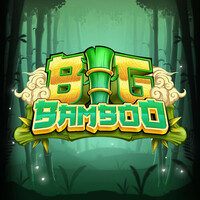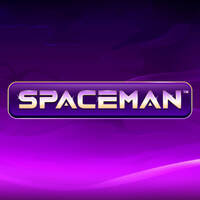 Load more games
This game's potential is increased overall because of these unique sections.
Impressively, Adventures Beyond Wonderland's RTP is 96.82%.
The top prize is £500,000!
How to play Adventure Beyond Wonderland?
For Adventures Beyond Wonderland, you can wager anywhere from £0.10 and £500. No matter how much you wager, the following factors are always at work:
One or more of the following are your wagers: Magic Dice 1, 2, 5, 10, 2, and 5, as well as Wonder Spins.
To begin the game, the host spins the wheel.
The flapper will point at a specific piece as the wheel stops. This section decides the outcome.
The caterpillar will present you with a random prize, which might be cash or a multiplier worth up to 10X if the wheel lands on one of two "mystery" segments. The mystery portions are not subject to wagering, but if they are activated, everyone wins.
You will win if the wheel stops on your wagered segments, and you will get one of the following:
1 = 1X payout
2 = 2X payout.
5 = 5X payout
10 = 10X the payout
You can select a white or red die in this other game called Magic Dice. The number on whichever die you choose will influence your progress around the prize board once the dice are rolled in a shaker. Wherever you stop, you could win rewards worth up to 100X.
When a new money wheel appears, the bonus round known as "2 Wonder Spins" begins. They will spin the outer and inner layers twice for you. There are 54 parts in the outer tier, each with a prize worth up to 50 times your wager. There are extra multipliers worth up to 10X in the inner layer. These increase the initial multiplier, allowing payouts to reach 500X (with a £500,000 win ceiling).
You are given four turns on the Wonder Wheel during this extra round.
Bonuses and Multipliers:
The goodies are what Adventures Beyond Wonderland is all about. Consequently, no Adventures Beyond Wonderland guide would be complete without exploring the available bonuses and boosts. Let's have a look at the available extra features.
Enhance Boost Feature
If the Boost feature is engaged before the wheel stops spinning, the first type of bonus may come at random. The reward for a single wager is increased (up to 10x).
Bonus Round for Wonderspins
There are two variations of this bonus: 2 spins or 5 spins. As the round begins, you will see a new wheel with characters modeled after real Alice in Wonderland characters.
Another wheel spins in the center of the giant wheel, adding additional multipliers to certain symbols on the giant wheel that already have multipliers. Wherever the bigger wheel lands, you win; presumably, this one also has the additional multiplier. There are also areas of the wheel that don't offer multiplier wins.
The bonus round, which features a "White Rabbit" and two new wheels, is initiated by 2 and 5 WonderSpins. 54 sectors make up the large wheel. There are three No Win sectors and a 50x multiplier in the Rabbit sector.
The Spins of Mystery Bonus
A multiplier will be randomly added to another segment of the wheel when the wheel stops on one of the two mystery segments. The first multiplier is the card soldier multiplier. When card soldiers appear on the screen, you can choose one to add a multiplier (up to 10x). At the same time, the caterpillar multiplies any bonus round winnings and adds a random multiplier to the wheel if your prediction is accurate.
The wheel has two sections. Two different multipliers are available to all players with active bets (up to 10x.)
Magic Dice
This feature entails a unique playing field with a specific grid of 4 rows and 6 columns. You begin by selecting one of the two dice available: red or white. An automatic dice shaker will "roll" the dice, and the grid's position will be determined by the number that appears. Green arrows advance toward the 100x jackpot if you land on them. All of the multipliers on the grid are doubled if you land on a purple 2x. When you touch a multiplier, the extra function will expire.
The host controls the Magic Dice round.
100x is the maximum multiplier.
Remember that boosts do not ensure it will pick a number.
Strategies to win Adventure Beyond Wonderland
Use a cautious approach when playing Adventures Beyond Wonderland for the greatest results.
Selecting a wager size that you can afford is the first step in that approach.
It would be best if you only put a modest portion of your whole bankroll into the game.
This should range from 1% to 2%. The amount you have put into the game will then determine how much you bet.
The wager with the lowest risk when you're ready to play is 1 because it shows up on the wheel the most of any other.
It can also be worthwhile to wager on the bonus rounds since they could result in rewards worth up to £500,000.
The last Adventures Beyond Wonderland tip is to select the appropriate website. Everything from bonuses to software needs to be examined. As a result, you'll have many chances to choose a website you like. To get the most out of the casino you use, you must enjoy it.
You will discover that Adventures Beyond Wonderland is primarily about chance, but you should ensure that you have enough money to go through the game's challenging beginnings just in case.
Bonus Technique
First off, as this game is bonus-focused, betting on these elements will make it the most entertaining. Yes, it's fun to see other players cash in on bonuses when the wheel stops on that section. But winning yourself over them is more enjoyable, right?
– Use one coin every round for the three bonus rounds and the 10 for this bonus wagering strategy. You can choose any coin value; however, it would be best to go between the 1-5% range.
– In the Adventures Beyond Wonderland game, there is often a bonus for every 6.75 turns of the wheel. Therefore, one of your bets ought to appear every 4-6 spins.
– If you place your bets as advised, you should have a better-than-average chance of maintaining your equilibrium and enjoying a long session. It's time to collect and cash out if you're fortunate enough to win large.
– The highest RTP will be close to 96.8%.
– Use the auto-spin function. You can now set bets and then repeat them for 99 spins (consecutive).
– Use the win/loss thresholds at all times.
– Look for live casinos that are running deals and promotions.
– Be warned that this game is less about winning than about having fun.
– Additionally, this game is bonus-focused rather than number-focused.
The following additional tips will assist you while playing the game:
Make use of welcome bonuses and risk-free spins
Free spins bonuses vary from casino to casino and might be offered as a welcome bonus or as part of a promotion. There are variations among the welcoming bonuses. Some players can spend money, its equivalent, or more or less free spins (or free plays).
LuckyNiki provides free spins and a sizable welcome bonus. Order today!
Types of betting conditions.
The wagering requirements are the guidelines each casino adopts to apply restrictions to bonus payouts. The methods used by various casinos to enforce these regulations vary.
Before choosing an online casino, you should play it smart by reviewing and comparing your options. Some casinos offer welcome bonuses and free spins that are even more amazing.
Paytables provide details about each online slot machine. Analyzing the payout tables of various games is crucial. When you find a game you enjoy, check out its paytable to see how it compares to other games. After that, you'll be in a better position to make a choice.
If you want to win and enjoy the adrenaline consistently, some slots and casino table games pay out more regularly than others. Check that out in advance.
Use your free points or codes to play the game without paying anything. You can gain an advantage by using free play or spin to acquire a feel for the games before putting money on the line. You can do this for free using the no-deposit incentives that no-deposit casinos provide. Again, some bonus codes are better than others; thus, in this case, using the best codes for you might be seen as winning. Once you have compared your options, choosing the best one will be simple.
Last but not least, modern online slots use random number generators to generate their results; thus, prior performance minimizes current performance. So remember that past spins have no bearing.
Frequently Asked Questions:
Q. Is Beyond Wonderland Adventures a Fair?
A. This game is absolutely fair, yes. You can watch everything that happens because it is a live casino game that is being played in real-time. Furthermore, independent testing organizations have examined and certified the apparatus.
Q. Playing Adventures Beyond Wonderland, how much can I win?
A. Adventures Beyond Wonderland has a 500X top payoff and a £500,000 win cap.
Q. Adventures Beyond Wonderland: Is It Free To Play?
A. No. You cannot play Adventures Beyond Wonderland for free, just like all other live dealer casino games, such as Live Blackjack and Live Roulette.
Q. Where Can I Play the Casino Game Adventures Beyond Wonderland?
A. Adventures Beyond Wonderland is available at many of the top online casinos; we suggest you try LuckyNiki, and you will indeed have a good time.
Q. How can I get a multiplier?
A. There is a multiplication win with every wager. The 10x payout from a $10 wager is the highest multiplier bet in the main game. The Blue Caterpillar can always raise the multiplier size when it begins to spew bubbles. Each charter has a multiplier payoff during the Wonderspin feature, and the White Rabbit can multiply the payment by up to 10x.
Q. What is the RTP for Adventures Beyond Wonderland?
A. Adventures Beyond Wonderland Live features a range of RTPs from 96.66% to 96.82%, depending on your wager.
Q. What winning tactic should you employ?
A. For the most excellent chance of winning, you should cover at least one number and one bonus feature. However, since this is a game of chance, no plan can ensure success.
Q. Can I use my phone to play?
A. The majority of Android and iOS devices can play the mobile game Adventures Beyond Wonderland Live. Playing is possible immediately from a mobile browser without downloading apps or programs.
When playing games on your phone, lock it with a passcode, fingerprint, or face ID at all times and only connect to secure WIFI (or 4/5G) networks. However, we can't help you with your connection, so always check to ensure it's secure. We can only safeguard you on the casino side and ensure your experience is always safe and fair.
What do experts have to say?
To keep Indians entertained during the pandemic and beyond, the Playtech team has produced an extremely captivating, eye-catching, and engaging game. This is a really complex game, though. Additionally, it could be difficult to understand at first, like every new game that aims to break the norm. But once you get going, you'll discover that Adventures Beyond Wonderland is a respectable online option that might help you earn significant bonuses. Additionally, it fiercely rivals Crazy Time by Evolution Gaming.
Play Adventures Beyond Wonderland for real money
Play the Adventures Beyond Wonderland Live Game Show at Casino.com for a chance to win real money and embark on a journey. You may receive up to 10x rewards or a shot at a number of thrilling additional features when you spin the bonus wheel. To boost your chances of winning, search for the playing card soldiers, white rabbit, and blue caterpillar. These symbols are the keys to bonus features.
To play, you must create an account with an online casino and deposit money. You can watch all of LuckyNiki.com's Live Game Shows once your account is live.
Main features of LuckyNiki:
For all of your gaming needs, LuckyNiki is the finest choice for the following factors:
-The greatest lucky bonus provided in the industry is up to Rs. 1 lakh.
-There's no reason to stop playing games because of our daily personalized prizes.
-a selection of a lot of fun games Instant Earnings Withdrawal
-Enjoy a range of payment methods, including UPI and online banking, and 24-hour support.
-Visit LuckyNiki's VIP Lounge to take advantage of additional perks like exclusive manager support, rewards, cashback offers, etc.
Play on LuckyNiki
Now that you are aware of how to play these games let's look at how to sign up for LuckyNiki and begin playing.
You may either play directly on the website or download the Casino app:
Using the casino app download website:
The casino's website connects to many of the best online casino apps if you have an Android or Windows Phone.
Enter casino links into your chosen tablet or phone when you're ready to download casino apps. The website will identify your device and will also offer step-by-step installation instructions.
We've provided many justifications for selecting the LuckyNiki app as your preferred online gaming app. Are you still in need of more? Not at all!
So, start winning real money while discovering the game world at your fingers!
How Can I Download a Casino App to My Phone?
A casino application should be easy to install. Follow a few easy steps to start playing. Your device may require slightly different actions. Here is a detailed installation manual:
Choose a casino:
You can pick a reliable casino that fits your game interests and skill level. Verify the app's suitability for the operating system of your device.
2. Download the app:
On LuckyNiki's website, a prompt to download the app will appear when you go to the casino's website. You can do this immediately on the website or the Google Play store for Android.
3. Register or log in:
You can immediately access the LuckyNiki app if you already have an account with the online casino. You must register and submit basic information about yourself if this is your first time creating an account. Enter your preferred payment method at the cashier to play for real money.
4: Select a game:
Go through the game lobby and choose demo versions. If it suits you better, start playing the game for free until you get the hang of it.
5: Click "Play" to begin!
You're now prepared to begin playing and succeeding! Make sure your device is set to landscape orientation for the best view.
Parting Thoughts:
Thanks to a popular online casino named LuckyNiki, all Adventure Beyond Wonderland players may take advantage of daily entertainment, additional bonuses, and incentives. We provide a selection of live casino games where you might win big and walk away with it all. After creating an account, one should keep the following in mind to enjoy a seamless gaming experience.
Create a strategy for the game.
Most games are based on chance, but while playing other types of games, it's critical to develop a plan, especially for challenging games. Play more games to improve because strategies are built through time and with experience.
Verify the dependability of your internet connection.
Make sure your home network satisfies the specifications for a satisfying gaming experience. Internet problems will not help you. You should do your best to keep in mind that these are live performances, not produced stimuli. Consequently, you run the risk of losing money if your internet connection is poor.
Maintain boundaries.
In a casino game, you can raise the stakes as high as you choose. Despite the temptation, always wager with money. Doing this may make you sure your experience will be manageable.
Pick up the game you want to play right away!